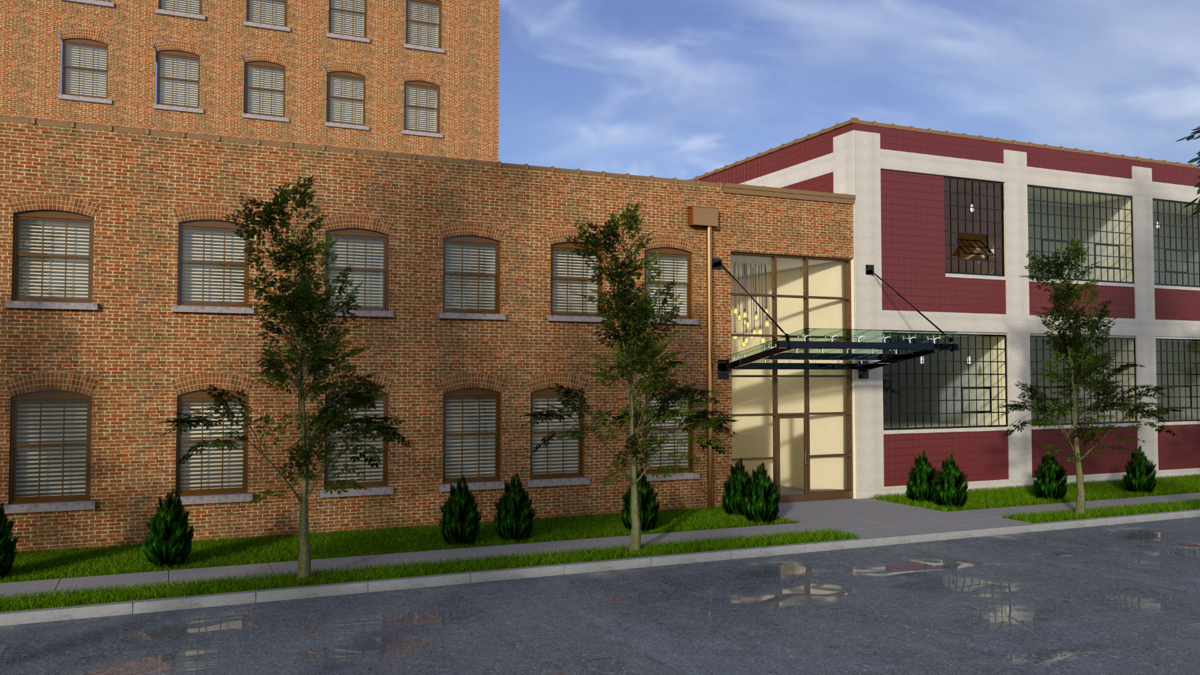 Work on two long-discussed Buffalo redevelopment projects is now poised to begin, after the developers on Friday secured the necessary financing on one and completed their purchase of the property for the other.
Together, the Barcalo Buffalo Living & Commerce and Bush Lofts projects will bring nearly 130 apartments to the Old First Ward and Lower West Side neighborhoods, in a combined investment totaling over $38 million.
And they represent further residential development in areas of the city that have not seen as much activity as downtown Buffalo, Elmwood Village or the Delaware District – but still experience the demand.
It's been a frustrating few months for Karl Frizlen and Michael Masters, as they've tried to get their Barcalo apartment project off the ground. The duo is converting the historic former furniture manufacturing plant on Louisiana Street – where Barcaloungers were made – into 118 apartments and a possible restaurant. They already lined up bank financing, and plan to
Karl Frizlen's Frizlen Group and Michael Masters of BRD Construction closed Friday on the construction loan needed for their $34.7 million conversion of the former Barcalo Manufacturing Co. complex into 116 new apartments.
The project, which has been four years in the making, entails the adaptive reuse of the historic one-time factory for Barcalounger recliners into a mixed-use commercial and residential complex.
Located at 225 Louisiana St., it will feature 30,000 square feet of light commercial space for light manufacturers, office tenants, local artists or even a restaurant, alongside an equal mix of 55 one- and 56 two-bedroom loft apartments, plus seven three-bedroom units.
The apartments are aimed at those earning 80% to 90% of the area median income, while Frizlen's real estate business may take up some office space.
You won't find Ottawa Street on any Buffalo road map, but the paper roadway could derail plans to turn the old barcalounger factory on Louisiana Street into offices and apartments. Developers Karl Frizlen and partner Jason Yots of Common Bond Real Estate want to renovate the 175,000-square-foot former Barcalo Manufacturing Co. building at 175-245 Louisiana St. into 119 market-rate
"With all of our projects, our goal is to fit into the neighborhoods that we're entering, while offering quality housing opportunities to the broadest segment of renters," Frizlen said in a press release issued Friday. "We've had success with that formula in the past and we think it will work well in this neighborhood."
Frizlen said the developers have also spoken with neighbors to "determine uses that will be both commercially viable and valuable to local residents."
"We're open-minded about the commercial space, and we want it to include a mix of uses that both existing and new neighbors will support and enjoy," he said.
The building will also include space for tenant amenities – such as a fitness center, rooftop patio with a view of the nearby grain elevators, bicycle and kayak storage, a dog-washing station, a cafeteria, a laundry facility and common area leisure seating, as well as 138 spaces of indoor parking for residents.
Additionally, the mostly electric building will include solar panels, heat pumps and high-efficiency appliances to cut carbon emissions and utility bills.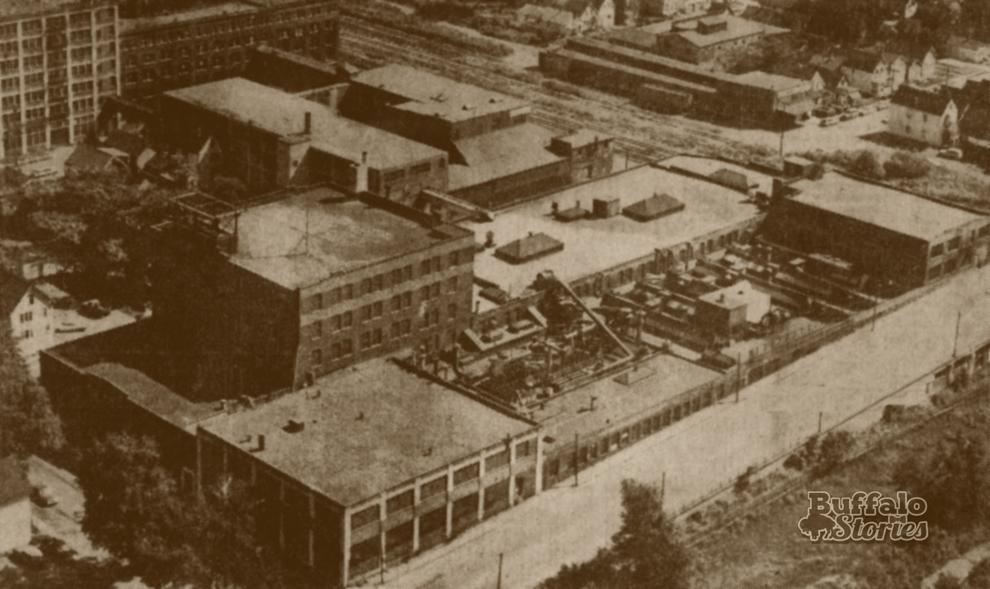 The Barcalo factory complex consists of eight buildings that were originally constructed between 1896 and 1917. Besides the recliners, the company made metal furniture, mattresses, box springs, hand tools, and car and airplane parts, before ceasing operations there in 1963. It has been owned by the Sansone family for the last few decades.
Plans call for keeping many original features of the 175,000-square-foot building in place, while making use of the high ceilings and leaving the brick and timber-frame construction exposed to view by tenants.
"The building type offers considerable design flexibility and plenty of opportunity to highlight historic features in living and working spaces," Frizlen said. "The final product will be highly functional modern living and work spaces in a truly authentic setting."
Developers Karl Frizlen and Michael Masters are ready to start work on their proposed renovation of the Barcalo Manufacturing Plant, after they won $1 million in sales and mortgage recording tax breaks from the Erie County Industrial Development Agency on Wednesday to help finance the $34.7 million project. Frizlen and Masters are proposing to convert the historic former industrial
The project is financed with construction and permanent commercial loans through the nonprofit Community Preservation Corp. of New York City, as well as a bridge loan from Five Star Bank. It also qualified for both brownfield and historic tax credits.
The site is located within a Brownfield Opportunity Area and a new federal Qualified Opportunity Zone – enabling the developers to attract one of their investors – and "substantial funds" will be spent on remediation of industrial toxins through the state Brownfield Cleanup Program, according to a press release. The developers also obtained tax breaks from the city and the Erie County Industrial Development Agency, as well as a brownfield redevelopment community grant from National Grid.
Masters' company is overseeing the construction work, which will begin this month, while Frizlen's architectural firm handled the design. The development team also included Preservation Studios and Benchmark Turnkey. The project is expected to be completed by early 2023.
The grandson of one of Uniland Development Co.'s co-founders is looking for tax breaks from …
Meanwhile, Carl J. Montante III – grandson of Uniland Development co-founder Carl J. Montante – completed his company's purchase of a vacant former warehouse on 17th Street that housed photographer Jim Bush's home and studio until Bush died in 2019.
Montante's Terzo Development now plans to spend just over $3 million to renovate the 15,000-square-foot building into 13 apartments. Montante said interior demolition should begin this month, followed by 12 months of construction.
Plans by Dean Architects call for 12 market-rate units and one affordable unit, along with six or seven off-site parking spaces that will be leased to tenants. The unit mix includes three one-bedroom units, seven two-bedroom apartments and two three-bedroom units.
Market rents will range from $900 to $2,275, while the affordable unit would be targeted at 80% of the area median income, with a rent of $532 to $600.
Located at 44 17th St., the building was originally built in the 1880s as a livery horse stable, but had been used by Bush since the 1980s. Montante acquired it for $500,000 from the photographer's estate.
"Working with Jim's estate has been amazing," Montante said. "What a delight of a family, and learning more about Jim has been incredible."