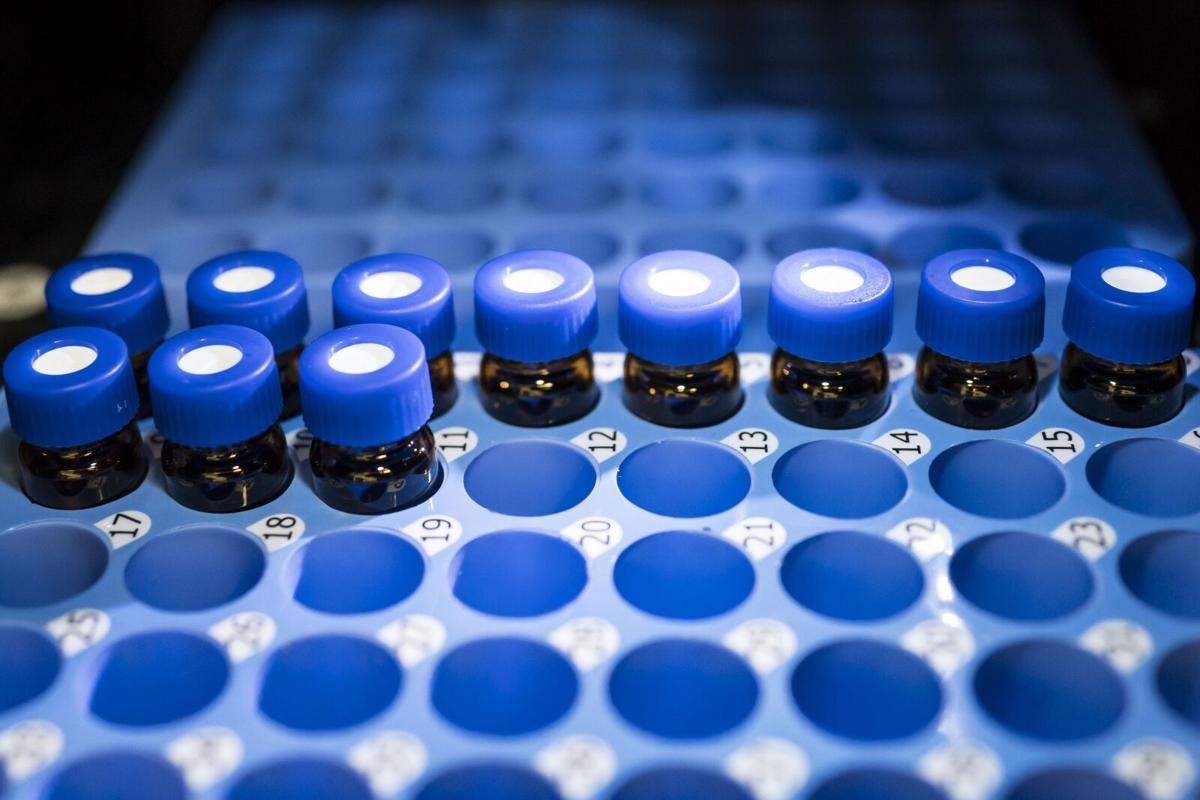 Athenex Inc., the Buffalo drug development company that is building a state-backed pharmaceutical manufacturing plant in Dunkirk, has acquired an immunotherapy company for $185 million in a move to build its cell therapy products.
The acquisition of Kuur Therapeutics includes an upfront payment of $70 million and includes additional payments that could reach another $115 million in cash or stock if the business meets certain performance targets.
Houston-based Kuur, which has a partnership with the Baylor College of Medicine, is developing cell therapies that can be used to treat blood cancer and solid tumors. Athenex already is developing drugs built around T-cell receptors, or TCR.
"Kuur's innovative technology, combined with our TCR program, could propel us into a leadership position in cell therapy," said Dr. Johnson Lau, Athenex's chief executive officer. "This platform also has the potential to provide synergies with other assets in our pipeline."
Most of Kuur's cell therapy drugs are in early-stage clinical trials or are set to begin them in the next year. Those trials and the additional studies that will be required later, will take years to complete.
The deal comes two months after Athenex was dealt a serious blow by federal drug regulators, who demanded additional studies be conducted on a key breast cancer drug that the company was developing.
That move by the U.S. Food and Drug Administration will significantly extend the review process for the drug, which was in advanced clinical trials and would be used to treat metastatic breast cancer. The FDA also raised questions about its safety and proper dosage levels.
Athenex executives viewed the drug, oral paclitaxel plus encequidar, as one of its most advanced candidates to receive approval for commercial use. The company estimated that its potential market could include upward of 70,000 patients, or roughly 40% of all U.S. patients diagnosed with metastatic breast cancer.
The Kuur acquisition is a move to broaden Athenex's stable of drugs under development, most of which are in earlier stages of development. The company also has broadened its business to include the production of more than three dozen products – an initiative that grew by more than 50% in the fourth quarter to nearly $22 million in quarterly sales.
The deal gave a boost to Athenex's battered stock, which had been trading above $12 before the FDA ruling sent it tumbling to $3.71 on Tuesday, before the acquisition was announced. Athenex shares jumped 52%, or $1.94, to $5.65 in early trading on Wednesday.