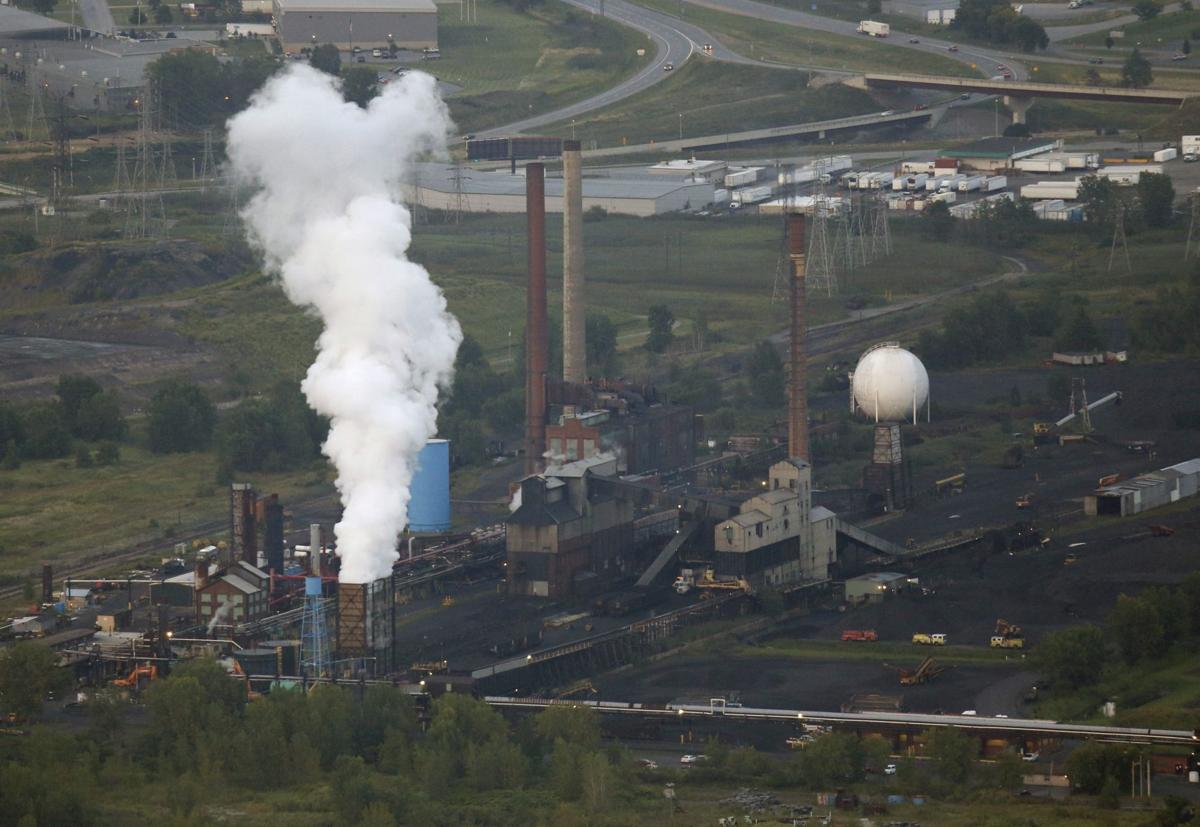 A long-awaited study into the public health impact of Tonawanda Coke's manufacturing operations got the go-ahead Monday from a federal appeals court.
The court, in a ruling that came just weeks after the case was heard, upheld the company's criminal convictions and dismissed its suggestion that the lower court overstepped its bounds in ordering it to pay for the public health study.
The appeals court also upheld a $12.5 million fine against the company.
"Tears in my eyes," Jackie James-Creedon, head of Citizen Science Community Resources, a Town of Tonawanda citizens group, said when asked about her reaction to the ruling.
The ruling by the U.S. Court of Appeals in Manhattan means that the "Tonawanda Health Study," a 10-year, $11 million study into the health of Tonawanda and Grand Island residents, is one step closer to beginning. The company has 90 days to appeal to the U.S. Supreme Court.
Barring that, money for the University at Buffalo study, now being held in a court-ordered escrow account, could be released in a few months.
"Today's decision by the Court of Appeals represents a complete victory for the community and country," U.S. Attorney William J. Hochul Jr. said Monday.
Public health researchers at UB say their study will go a long way toward answering questions about the impact of Tonawanda Coke's operations. The UB study would track the health of 38,000 residents, as well as current and former Tonawanda Coke employees.
A second UB study, this one a soil investigation, would examine the environment in and around the company's River Road plant with an eye toward determining whether ground contamination levels are high enough to pose a health risk.
Both studies were on hold while Tonawanda Coke appealed its sentence by U.S. District Judge William M. Skretny. The company continues to set aside money for the research.
The sentencing followed a four-week trial that ended with a jury finding Tonawanda Coke guilty on 14 criminal charges. Mark L. Kamholz, the company's retired environmental controls manager, was found guilty on 15 charges.
The verdict followed testimony by more than 30 witnesses, many of them former and current Tonawanda Coke employees, who testified about toxic emissions and the improper handling of hazardous waste. The testimony included accounts of a little-known pressure-release valve that spewed coke oven gas with benzene into the air.
Prosecutors also accused the company of using "quenching," or cooling, towers that lacked necessary anti-pollution equipment and of illegally disposing of coal tar sludge, one of the byproducts of its coking operation.
"No one should be allowed to intentionally poison the public, and our prosecutions of both Tonawanda Coke and Mark Kamholz make this abundantly clear," Hochul said Monday.
The prosecution was led by Assistant U.S. Attorney Aaron J. Mango.
Reena Dutta, a lawyer representing the company, said, "We're obviously disappointed in the outcome, but we respect the process and are evaluating our options going forward."