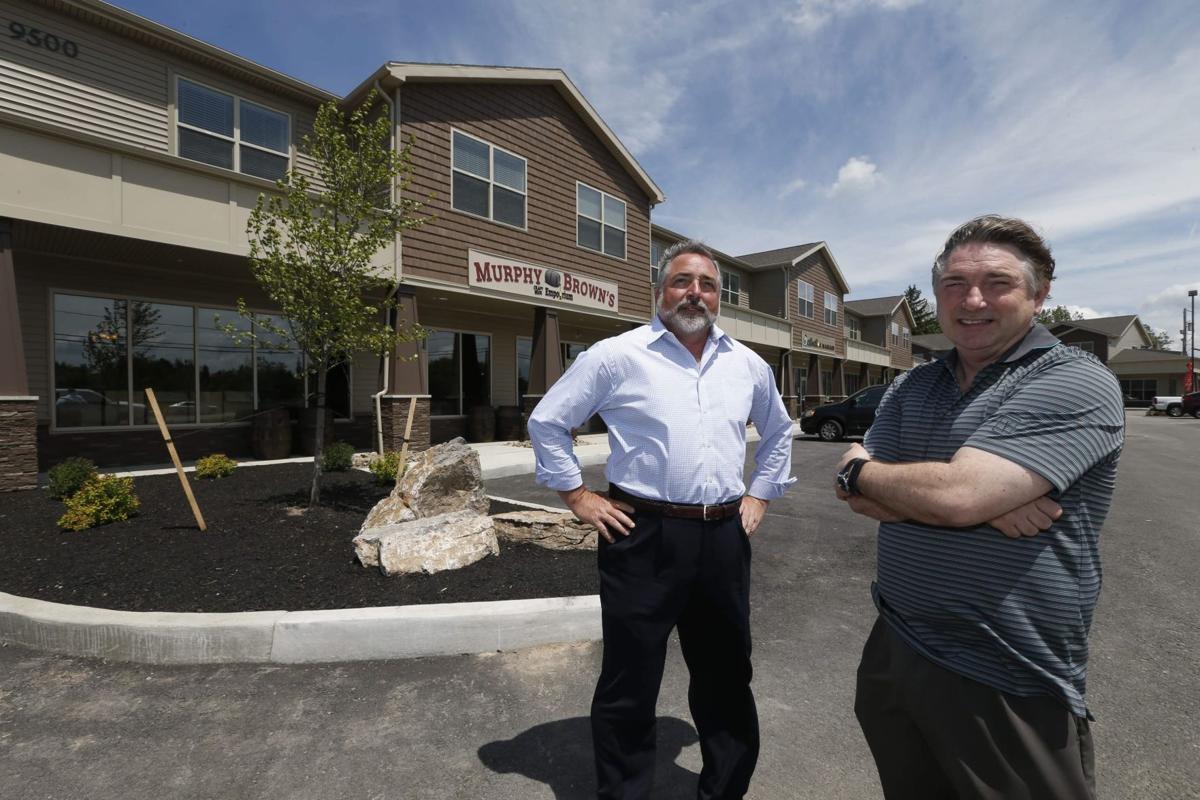 Clarence developers Paul and Jim Stephen are bringing twin mixed-use projects to the Main Street corridor in their hometown with 12 new apartments and two storefronts.
Stephen Development is proposing a pair of 9,100-square-foot buildings at 9740 and 9745 Main, across from Clarence High School and near the Spaulding Lake development.
Under plans by Sutton Architecture and Metzger Civil Engineering, each of the two-story buildings would have 3,390 square feet of commercial space – broken into two storefronts – and one apartment on the first floor, with another five residential units upstairs. The one-bedroom apartments range in size from 722 to 940 square feet, and four have mezzanine lofts.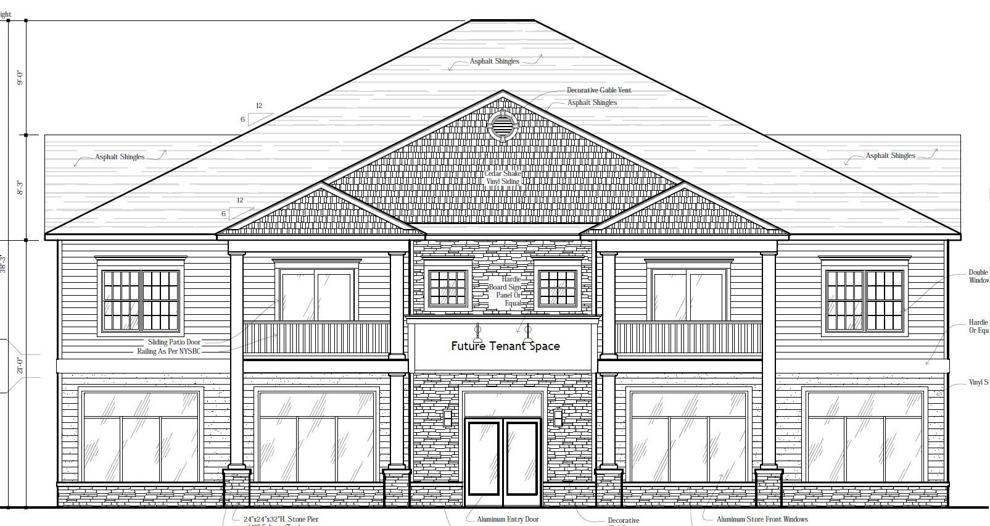 The projects will also include 34 parking spaces each on just under an acre of land apiece.
The projects will undergo conceptual review by the Clarence Planning Board on June 30.
Towne BMW, Clarence Storage
The Clarence panel will also review a conceptual proposed expansion of Towne Automotive Group's BMW dealership at 8215 Main St., with a new 10,250-square-foot automotive collision shop added onto the back of the existing 6,020-square-foot mechanical and detail shop and car wash building. The brick building would be constructed over four months on the 6.6-acre site, and the project would result in the loss of two parking spaces, leaving 369.
And Natale Builders wants to put up a self-storage facility on the north side of Roll Road, east of Harris Hill Road. The Clarence Storage complex would include three standard storage buildings of 7,200 to 8,000 square feet, with 36, 38 and 40 units, plus two long and slender buildings of 2,000 and 2,300 square feet, with 20 and 23 smaller units, respectively.
The plan also includes a two-story, climate-controlled storage building with 75 units in 9,331 square feet of space. The climate-controlled building would be light blue and light gray corrugated metal, with some face block, and the units would be mostly for vehicles.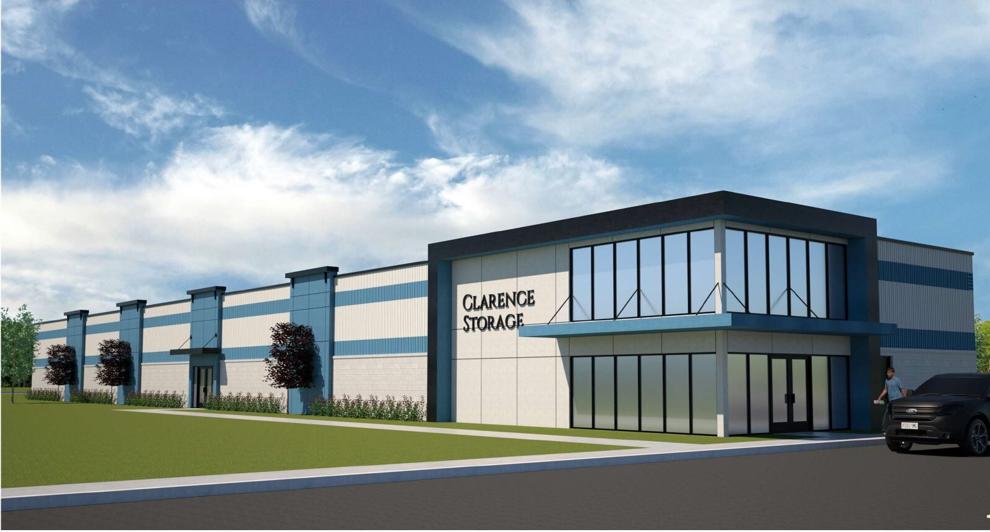 In Hamburg, the Planning Board will hold a public hearing July 7 for a request to change the use of the building at 6592 Gowanda State Road into a bridal shop.
It will also consider a special-use permit request and site plan by Bloom Creative Arts to convert a vacant building at 3674 Commerce Parkway into a preschool.
The Penn Dixie Fossil Park and Nature Reserve wants to construct a new visitor center and parking lot.