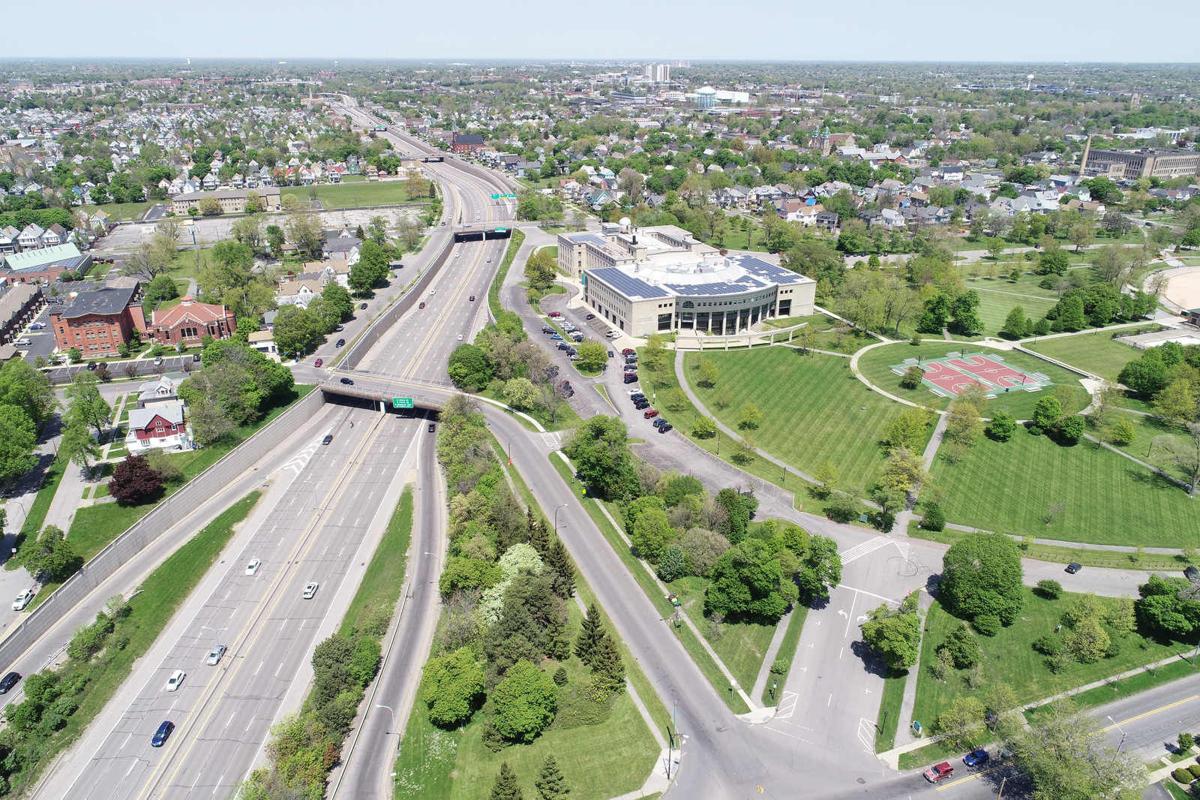 For more than 10 years, Gov. Andrew M. Cuomo made economic development in Buffalo Niagara a priority unlike any of his post-war predecessors.
But with Lt. Gov. Kathy Hochul, a Buffalo native, poised to succeed Cuomo in two weeks as the embattled governor resigns, it's not likely that Western New York – and much of upstate – will return to its old status as the troubled, yet often ignored, stepchild.
"She's one of the biggest Western New York backers I know," said Dottie Gallagher, president of the Buffalo Niagara Partnership. "That will only accrue to our benefit."
Here are just a few matters that will take up her time and define her abilities to govern under fire in a geographically and politically diverse state that will still be reeling from the scandals that led to the resignation of Andrew M. Cuomo.
It also helps that Hochul, as chair of the regional development council system that Cuomo put in place, oversaw the process that vetted many of the economic development initiatives that remain on the front burner.
Others – and the biggest one here is the new stadium that the Buffalo Bills want taxpayers to fund – are outside that process, but Hochul will be the key player in the negotiations over the size of the taxpayer subsidy it receives.
And some, like Cuomo's Buffalo Billion initiative, have been around long enough that the ventures they backed are already established, although the results have largely not lived up to the lofty hopes at high-profile ventures such as the Tesla solar panel factory and the IBM technology hub in Buffalo.
The state hasn't had a governor from upstate in a century. New York City is so big, it gives downstate politicians effective control of the State Legislature.
Cuomo understood this, and he loved to explain the dynamics of New York's political divide to anyone from upstate who would listen. And, of course, Cuomo also loved to brag how he was the first governor in ages to  make upstate a priority.
"I hope we don't go back to the days when we didn't see state officials more than once or twice a year. I was here for that and it's no fun," said Thomas A. Kucharski, president of the Invest Buffalo Niagara economic development and marketing group. "That shouldn't be the case."
Hochul still will have upstate's interests at heart. But as a caretaker governor filling out the rest of Cuomo's term without an electoral mandate of her own – will she have the political clout to wrest enough money out of the downstate-controlled Legislature to keep money flowing to the Buffalo Niagara region and upstate?
"The bigger question is whether the state will have enough money, but that's not a Kathy Hochul issue," Gallagher said.
How successful Hochul is will go a long way toward determining the fate of these projects that Cuomo has been heavily involved in.
Bills stadium
The Buffalo Bills want to build a new stadium next to the aging Highmark Stadium in Orchard Park. And their initial proposal to state officials is that taxpayers should put up $1.4 billion to pay for it.
Hochul will take over as the guiding force behind the state's negotiating team, and the last thing she'll want is to see the Bills start making threats to relocate.
To get a deal done, the state almost certainly will have to pony up hundreds of millions of dollars – testing Hochul's political clout in Albany.
Central Terminal
A new plan would turn the iconic East Side train station into a vibrant destination in the Broadway-Fillmore neighborhood. But the project is costly, with estimates ranging from $276.5 million to $296.5 million.
U.S. Rep. Brian Higgins, D-Buffalo, is seeking federal funds for the project, but state money almost certainly would be needed to revive an iconic property that has badly deteriorated and needs extensive repairs.
"It's a big-ticket item that's going to require a lot of collaboration," Kucharski said.
Skyway demolition
Tearing down the Skyway was one of Cuomo's pet projects. He pushed the state to sponsor a contest for ideas on how to turn the area into something better.
But the Skyway plan was already on life support when Higgins, another longtime Skyway critic, pulled his backing from the initiative, while the region's state legislators also turned against it.
If the Skyway demolition wasn't already dead, Cuomo's resignation is the coup de grace.
Kensington relocation
The Skyway's loss could play in favor of plans to transform the Kensington Expressway from an unsightly, neighborhood-splitting commuter road into a restored Humboldt Parkway.
Assembly Majority Leader Crystal Peoples-Stokes is a leading backer of plans to deck a portion of the Kensington Expressway to re-create the Frederick Law Olmsted-designed parkway.
But the pot of federal funding local leaders hoped to tap into isn't likely to be as big as they expected. The infrastructure legislation making its way through Congress has slashed the $25 billion the Biden administration sought to replace highways that destroyed neighborhoods, as the Kensington did, to $1 billion.
Scajaquada Expressway
The state, faced with public opposition, paused work three years ago on an environmental impact statement that looked at turning the Scajaquada Expressway into a parkway.
It's now conducting a more extensive study and the State Legislature set aside $100 million in 2017 for whatever plan emerges. That study is expected to be completed next year, and it could give it a leg up on other highway projects competing for funds.