It used to be the Brinks Armored Car depot in Buffalo, but today the two-story, white stucco building in Allentown – with its interior parking ramp leading up to an unusual second-floor apartment – is just another unique opportunity for developer James Swiezy.
Apartments? High-end parking and storage for exotic cars? A trendy private club?
"I'm trying to figure out as we speak," Swiezy said. "It's a unique property."
Swiezy's Greenleaf Development this month purchased the 23,000-square-foot building at 78-80 College St. – along with an adjacent parking lot at 246 Allen St. – from Deborah M. Robbins-Miller of Varysburg, the longtime former companion of the property owner, A. Alexander Drapanas.
The building – which includes 16,300 square feet of storage and a 4,500-square-foot apartment – dates to 1925. Drapanas, a dentist whose clients included the Buffalo Bisons, had owned it for 25 years and used it for both his residence and to store his old Jaguars and other classic cars, vintage motorcycles and Vespa scooters. Previously, it had been vacant for a long time. "It was his private space," said Swiezy, who knew Drapanas.
But Drapanas died eight years ago, and Robbins-Miller had tried unsuccessfully since then to sell it, until mutual friends asked Swiezy if he would be interested. Greenleaf paid $584,000 in the deal, just a little over the $519,774 full-market value according to city records. "They just had to get rid of it ... They didn't know what to do with it," he said. "It was the right place, right time. I fell in love with it."
Now he's evaluating his options for the 0.11-acre site, located at the corner of Allen and College. The building's location "in the heart of Allentown, in a spectacular spot," makes it attractive for a variety of potential uses, the developer said.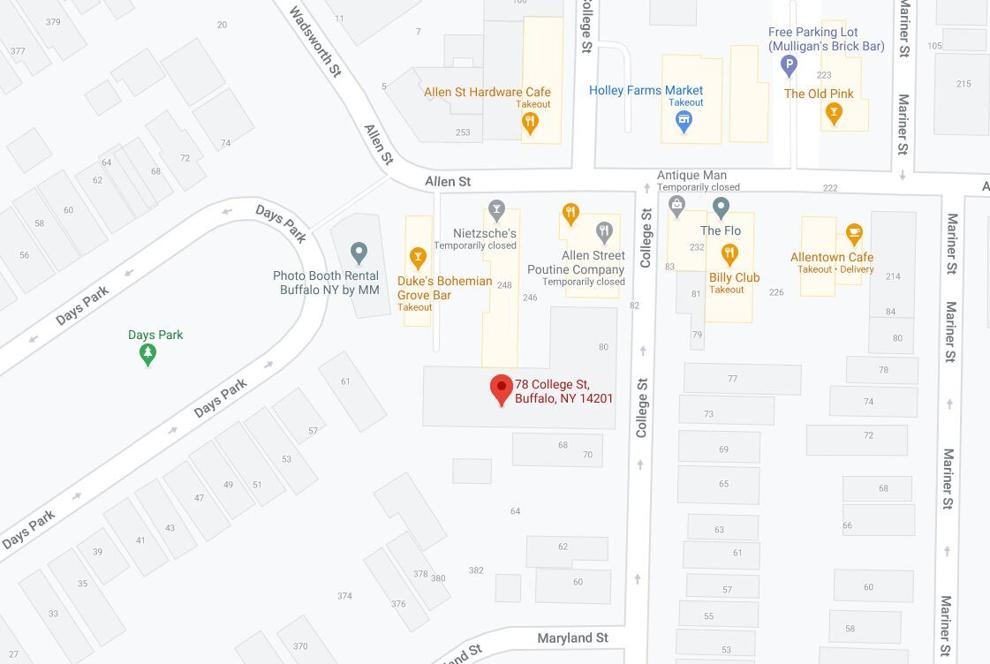 Its construction – with a wide-open interior, concrete walls and huge steel girders – leaves it open to possibilities, including "going a little bit higher if that was the plan," Swiezy said. And it already has a built-in circular ramp inside that offers plenty of room for parking.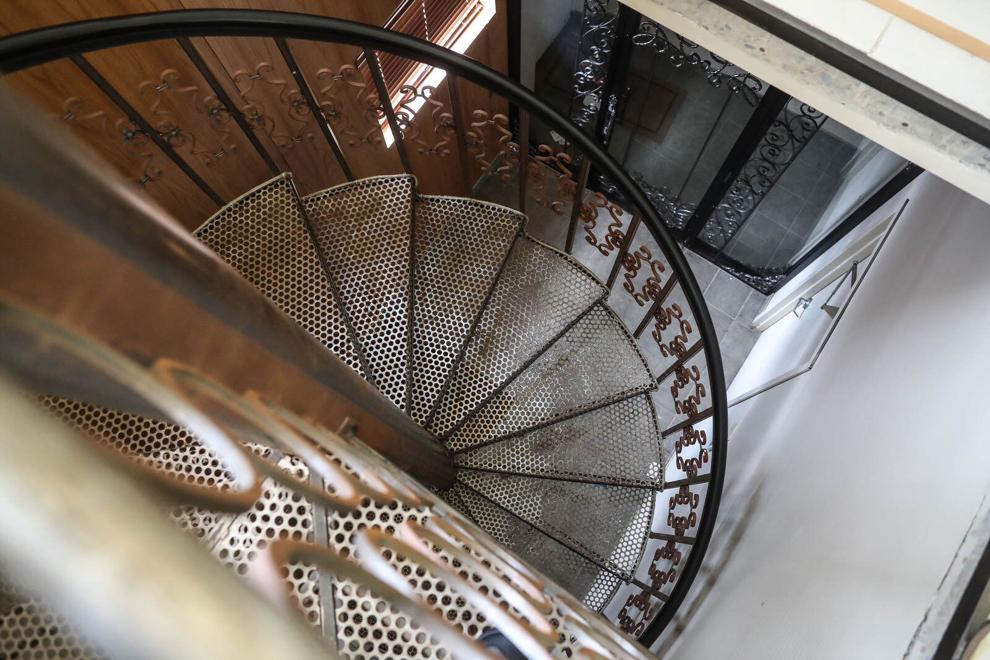 "I'm just trying to figure out what the highest and best use for the property is," Swiezy said. "It's a high-density area ... It also depends on how the neighborhood reacts to whatever idea we decide to go with."
Conversion to apartments is the easy and obvious choice, given the growing demand for downtown living in newer but urban spaces. Swiezy projected he could fit 18 units with the existing building footprint, "and maybe more if we were able to go up." The adjacent double-sized lot – already paved – could accommodate 15 to 20 parking spaces, or serve as an outdoor patio or commons area.
But it's not the least expensive or imaginative concept. "I hate to just default to apartment conversions," Swiezy said. "I think we need to try to be creative."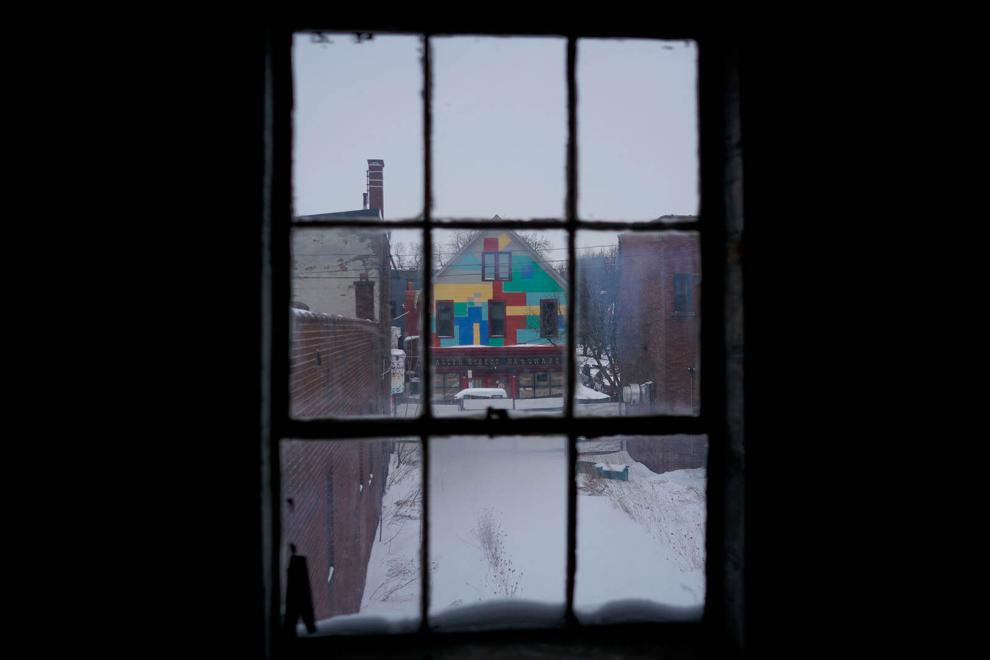 So his other big idea would be a combination of high-end parking and storage for exotic cars, coupled with a private club that its members could easily access for drinks, dinner or a small gathering. He suggested he might even paint the walls with racing colors, put epoxy on the floors and "light it up," continuing what he termed the "Austin Powers" feel of the interior.
"I don't know if that would work in this particular situation, but it's something to at least look into," Swiezy said. "Even if the parking idea doesn't work out, I think it's still a healthy exercise to go through and make sure we meet the needs of the Allentown neighborhood."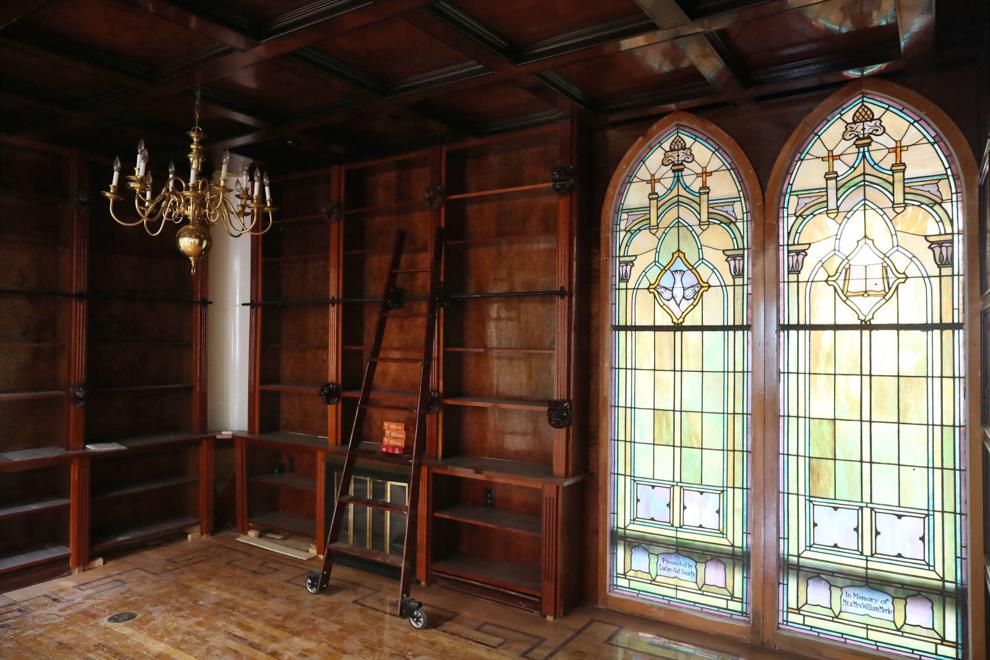 Swiezy completed the purchase even as he's preparing to finish 11 new apartments at 910 Main St., in the former Hyatts-All Things Creative art supplies building, which he's connecting to his Bosche Lofts next door at 916 Main. The $4 million renovation of the four-story building will create 19 new units in the 26,000-square-foot building – for a total of 50 in the entire complex – along with some retail space along Main Street.
The first of the new apartments should be finished by the end of May, he said.