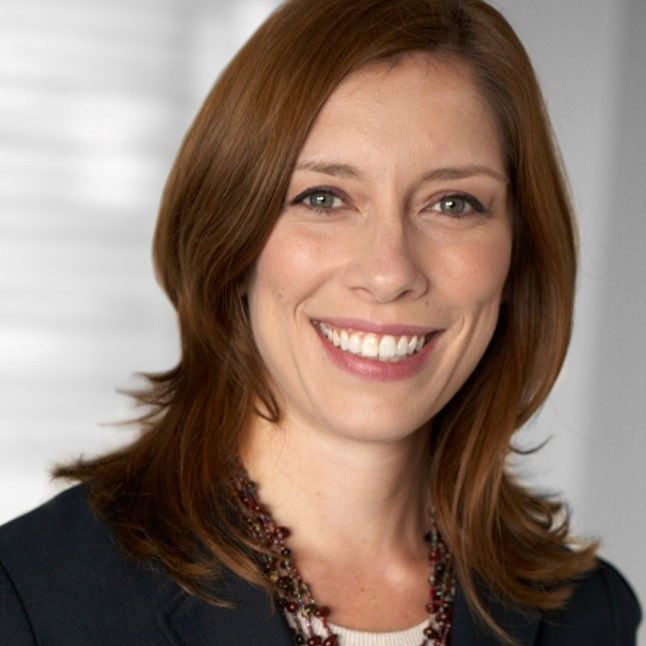 An all-female team of legal privacy professionals and technology specialists have formed a new boutique law firm in Buffalo that will focus on technology, cybersecurity, privacy and helping growing businesses to respond to the kind of data breaches that have plagued corporate America.
The unique firm founded and led by attorney Jennifer A. Beckage will concentrate on using its attorneys' experience in technology-related disputes and other matters to help clients both in Buffalo and nationwide to minimize risks involved with information technology and data protection.
The firm, Beckage Pllc, began operating in August but formally opened its doors in September, with an office in downtown Buffalo's Liberty Building at 420 Main St. as well as at Columbus Circle in Manhattan.
"We recognized the opportunity to serve a growing number of enterprises addressing 'bet-the-company' challenges and opportunities with our team's unique combination of experience as attorneys, technologists and entrepreneurs, as well as our ability to leverage digital tools and a business model that enables us to provide a level of responsiveness and flexibility that is already resonating with the organizations we serve," Beckage said in a statement.
The firm's attorneys and other staff include former federal regulators, in-house counsels from international companies, technology entrepreneurs, business owners and public-company executives. They have advised clients on cyber attacks, data breaches, privacy laws, websites, domain names, artificial intelligence, "big data," computer forensics, disruptive technologies and social media matters.
Beckage is a former partner at Phillips Lytle, where she was the data security and privacy team leader, garnering a national reputation for her expertise in data breaches and privacy law. Previously, she owned and ran a fast-growing technology business and sold it to a publicly traded company, staying on as vice president of operations to oversee technical services and product lines while serving clients in 11 states.
Other attorneys in the firm include Julie A. Bastian, an employment and business strategy expert; Kara L. Hilburger, who advises clients on employment and labor matters, including those related to technology and privacy issues; Myriah V. Jaworski, a former Justice Department trial attorney who now represents clients in government investigations and enforcement actions; and Andrea C. Kuettel, former in-house counsel at Roswell Park Comprehensive Cancer Center, who works with healthcare clients.