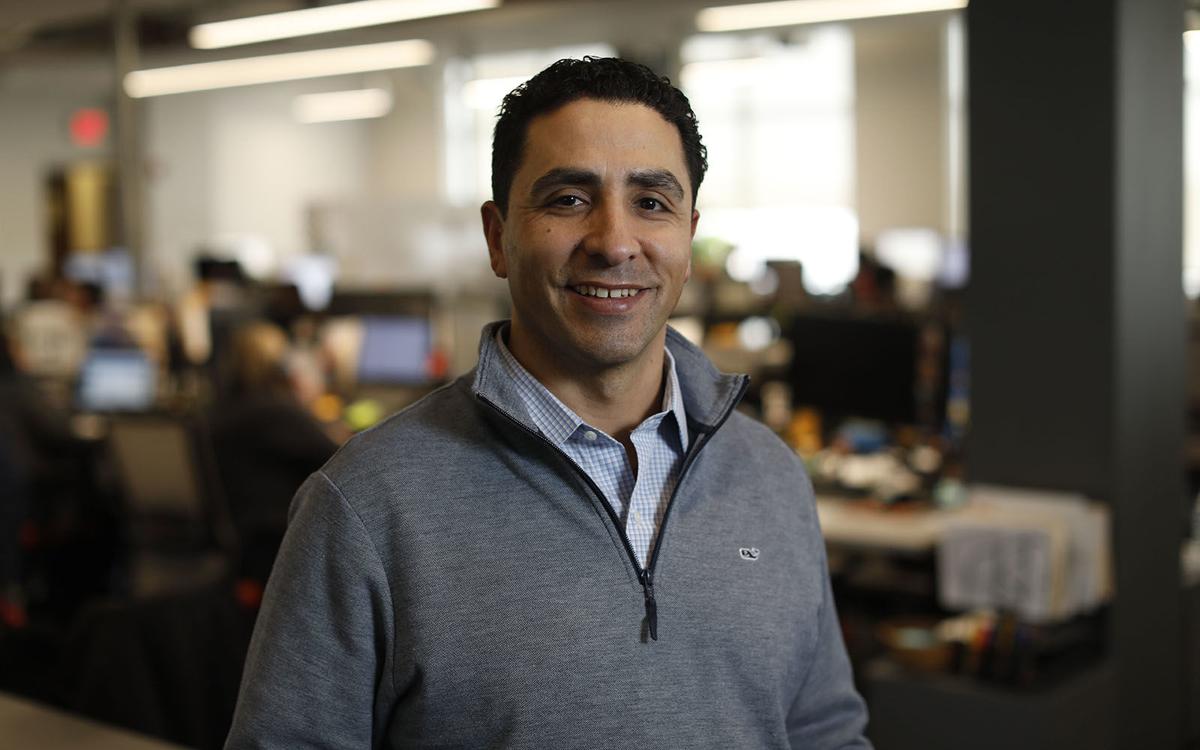 ACV Auctions' revenues are rising rapidly – up 36% in the third quarter – but the Buffalo-based tech company continues to report losses.
ACV on Wednesday recorded third-quarter revenues of $92 million, up 36% from a year ago. But ACV also recorded a quarterly loss of 16 cents per share, which was in line with analysts' expectations.
It's not unusual for young, growing companies to report losses, and ACV executives were upbeat on the performance.
"We were very pleased with our solid results in the third quarter, which once again exceeded expectations, despite ongoing supply challenges impacting the automotive industry," CEO George Chamoun said.
"Our growth is driven by continued market share gains, strong adoption of ACV's value-added services, and early traction of new products and services launched this year," he said.
Chaumoun said ACV's growth plans remain on track.
The company's goal of "achieving nationwide coverage on ACV's marketplace is tracking to plan, and along with investments in new platform features and offerings, we are well positioned to drive sustainable long-term growth within the large market opportunity ahead of us," he said.
The $92 million in quarterly revenues was down from $97.4 million in the second quarter.
ACV's stock price has plateaued over the past few months, closing at $19.18 on Nasdaq on Wednesday. That compared to its closing price of $31.25 on its first day of trading in late March, and below its IPO price of $25 a share. The company's market capitalization is $2.97 billion.
At the Piper Sandler Global Technology Conference in September, Chamoun said the tight supply of new vehicles was affecting ACV's business.
ACV's largest supply of vehicles comes from new-car dealers, who don't want to keep all the vehicles they acquire through trade-ins, he said. But the dynamics of new and used car sales have shifted, with fewer new vehicles available for consumers to buy.
"If new car dealers have less new cars, that means less" trade-ins, Chamoun said. "So for now, it is a smaller" market.
"In addition, when they have less cars on the lot, they're more likely to keep something with 100,000 miles on it that they historically never would have kept, and will not be keeping sometime next year," he said.
Chamoun said dealers have only a certain amount of space on their lots for vehicles, and they "want to sell cars that are representative of their brand. If any of you drive by a dealership right now, there's not a lot of cars out there."
In the meantime, ACV has sought to add sellers to help fuel its growth, he said. 
"In the long run, by gaining more share, and when the market returns, we're going to be in a great spot," Chamoun said.
ACV was highlighted at last month's 43North competition as a success story emerging from the event a few years ago. ACV won the $1 million grand prize and went on to become the region's first startup "unicorn," surpassing $1 billion in valuation.
Chamoun told the audience ACV now has 1,700 jobs companywide, including "hundreds" in Buffalo. The company has not specified its local job count.