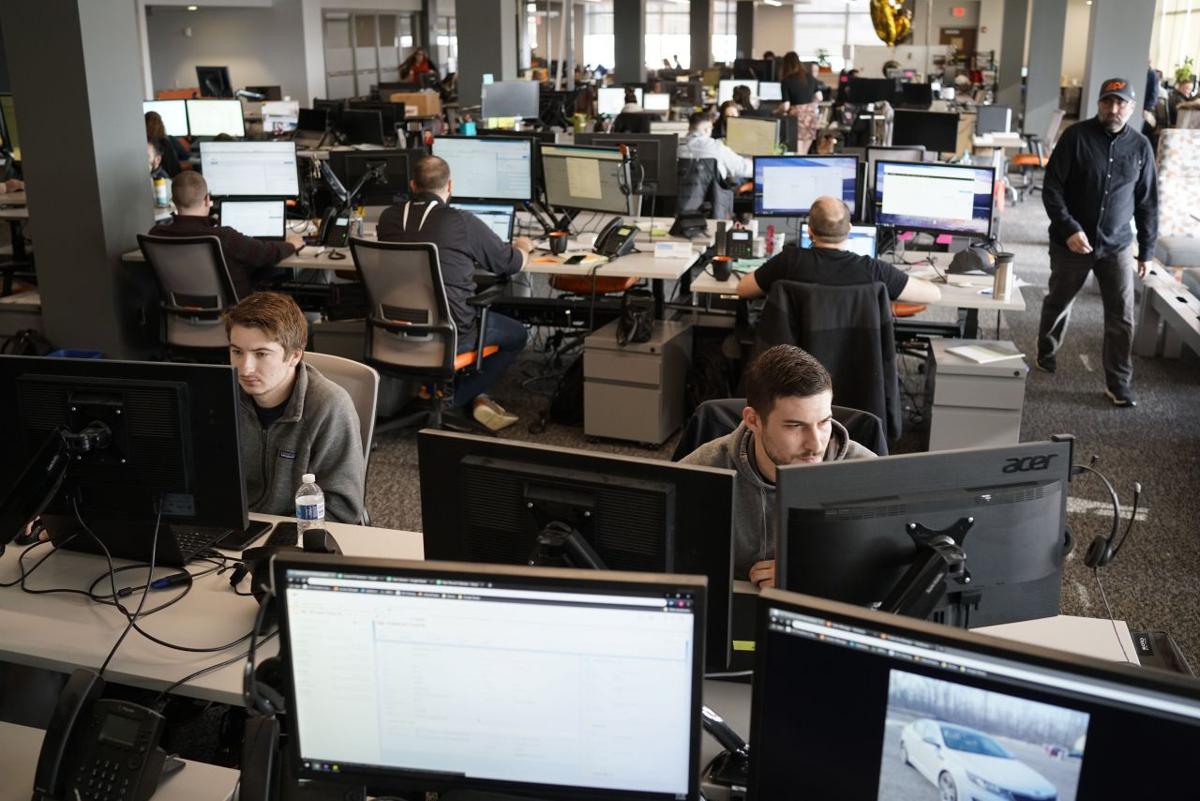 ACV Auctions has acquired ASI, an Ohio-based automotive inspection services company, in a deal that expands it pool of vehicle inspectors.
Meanwhile, the Buffalo-based tech company has made unspecified reductions to its workforce in light of the Covid-19 pandemic.
ASI has more than 300 field inspectors and office employees. Terms of the deal were not announced.
ACV specializes in online vehicle auctions. ACV said its deal for ASI makes ACV one of the largest vehicle inspection teams in the nation, with reach in every state.
"ASI's team and expertise align with our mission to inspect and auction used vehicles from every dealership lot or consumer's home in the U.S.," said George Chamoun, ACV's CEO.
ASI inspectors check vehicles coming off lease or nearing lease expiration, to identify any damage beyond normal wear and tear, ACV said. Its reports give dealers and consumers an estimate of the damage and the cost to make repairs.
ACV said 1.8 million vehicle leases are scheduled to mature in the next few quarters. The company also pointed to a growing number of early-termination leases and unplanned changes to fleet sizes in light of the Covid-19 pandemic.
"Wholesale and retail has entered a hyper-digital phase and ACV is making investments like this to ensure our customers have end-to-end capabilities," Chamoun said. "This acquisition underscores our commitment."
ACV, a past 43North business plan competition winner, is coping with an industry slowdown triggered by the pandemic, by scaling back its workforce.
"A small percentage of our team was laid off and another portion are temporarily working either part-time or have been placed on full furlough," ACV said. "We plan to quickly bring these valued team members back as our business volume returns. During this period, we will continue to pay health insurance and other benefits."
The company did not specify how many workers were affected.
ACV said it has also reduced compensation for its executive team and other nonpersonnel expenses.
"It will take a few months for our industry to recover, but we will continue to innovate and help our customers move to digital," ACV said.
ACV said employees who can perform their jobs remotely are working from home and "we have armed our field organization with new safety protocols and products."
ACV late last year acquired TrueFrame, a Florida-based provider of vehicle inspection reports. Also last year, ACV became Buffalo's first "unicorn," which refers to a privately held startup that reaches at least $1 billion in valuation.
As of late last year, ACV had 1,071 employees, 375 of whom were based in Buffalo.