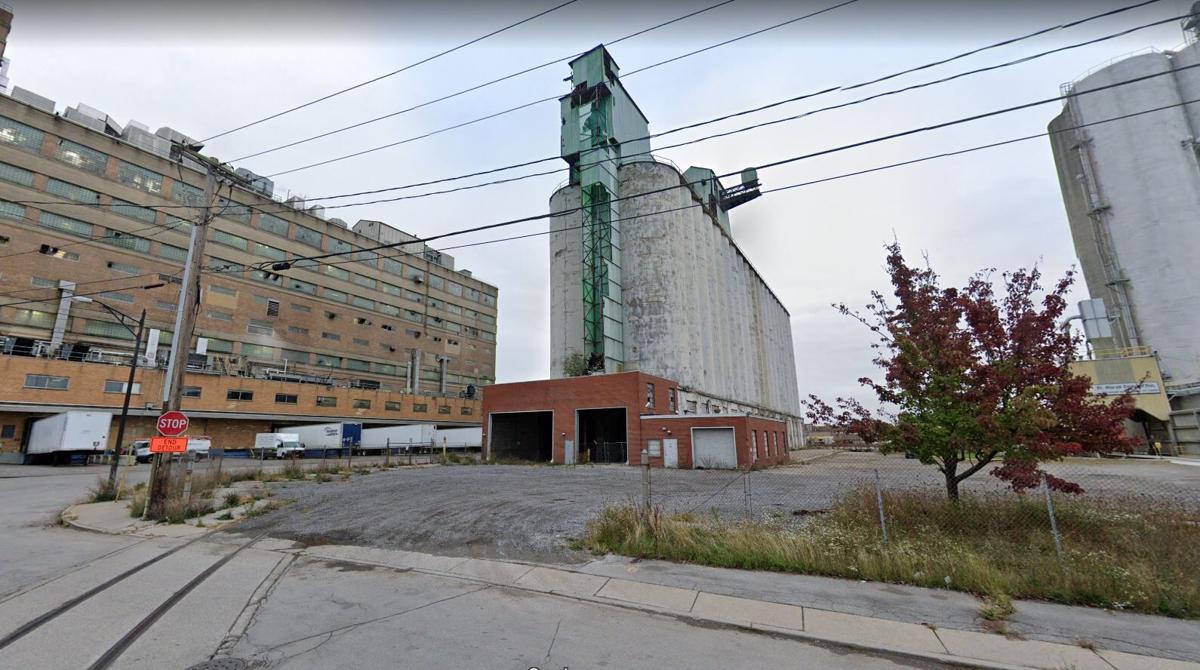 The former Spencer Kellogg Elevator and Buffalo Malting silo on Ganson Street is poised for a transformation.
Hope Rising Together, a Clarence nonprofit organization that has spent the past decade focusing on clean water, education, health care and sustainable development in the West African nation of Sierra Leone is planning to renovate the hulking structure at 395 Ganson St. and turn it into its headquarters.
Located at the corner of South Michigan Avenue and Ganson, the tall complex sits on 1.09 acres, adjacent to St. Mary's Cement. Constructed in 1909 by Spencer Kellogg & Sons, the four-story building has 20 cylinders linked together in two rows.
The grain and processing company – which operated in Buffalo from 1879 to 1961 – made linseed oil and other noncomestible oils and stored them on-site.
It was purchased by Schaefer Brewing in 1961 and then by St. Mary's in 1985, but was later acquired by Sandstone Springs, a Canadian industrial company that recycles kitchen countertops and had planned to move its operation here. Then it was purchased in late 2018 by Doug Swift and Earl Ketry's Ketry RE LLC for $345,000, before Hope Rising bought it at the end of last year for $445,000.
Plans call for using only the first floor of the structure, totaling 19,040 square feet, with a new main entrance vestibule, parking and landscaping. A new facade would cover the entire length of the building, with the words "Hope Rising Buffalo" proclaiming its new identity.
Inside, the organization would have a theater, stage, film studio and music or podcast room, as well as a lobby, volunteer work areas, a conference room and café, and a kids and art room. A mezzanine level would also have office space.
The group is starting its effort by raising $320,000 to renovate the roof of the malting building, and has secured a donor to match up to $50,000 in donations through the end of June. It's also seeking contributions to support programs for vulnerable children and families, a new Leadership Academy for high school seniors, and a Center for Imagination and Innovation.
Founded in 2009 by Kate and Joe Vacanti, Hope Rising is affiliated with the Northgate Christian Community as a "ministry" of the church. It initially sought to bring clean water to the hard-hit African country by raising money to dig new wells, and has since drilled over 130 wells serving 49,300 people daily.
After 11 years of targeting its efforts on another continent, Hope Rising Together – formerly Let Them Laugh Out Loud – is now turning its attention inward to establish and expand programs that will make a similar impact in Buffalo. The group also owns the Wonder 
Coffeehouse at 323 Ganson.
The group says it seeks to empower communities by giving them the resources they need, and plans to start locally with a new community center that will also serve as a base for its youth initiatives and volunteering.