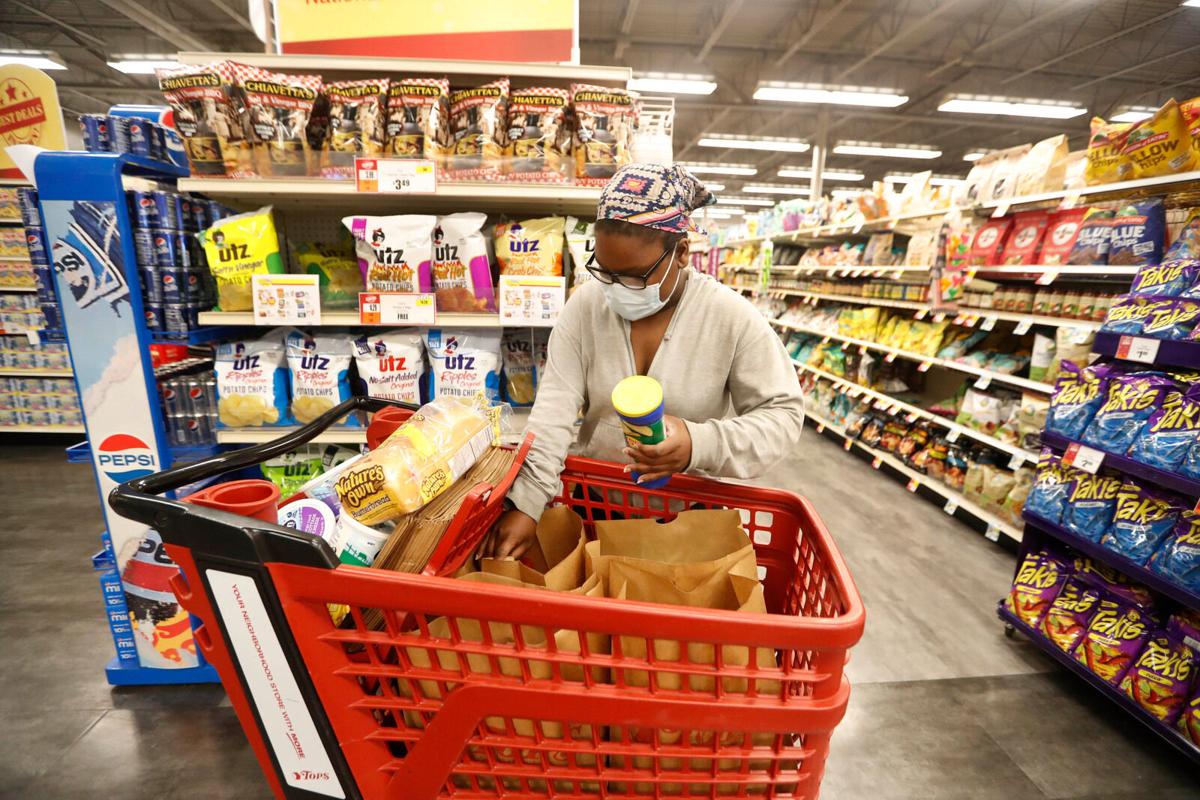 Covid might as well have put the supermarket industry into a time machine and sent it into the future.
The pandemic condensed and accelerated changes in the grocery sector that otherwise might have taken years to materialize.
Out of necessity, it pushed grocers to perfect their internet and delivery operations, pushed consumers to get their groceries online and forced them to find new products when demand and issues with the supply chain put many brands out of stock.
It also reversed trends. After years of gravitating toward less expensive, private-label merchandise, quarantined consumers began considering more expensive items that aligned with their values – such as socially conscious packaging and wholesome ingredients.
Experts from the grocery and consumer goods industries recently met at Niagara University's Food Marketing Center of Excellence to discuss how they can digitally compete for this next generation of customers. Here are some of the ways they say Covid has changed grocery shopping, and where things might be headed in the years to come.
1. Online grocery shopping is here to stay
While many consumer habits changed during the pandemic, the shift to online grocery shopping was one of the biggest. With health specialists encouraging consumers to stay home, many were pushed into online shopping out of necessity.
"I think the pandemic allowed people who were maybe uncomfortable with other people doing their grocery shopping for them, kind of had that shove and they realized that it really was super convenient," said Edward Rick, director of consumer marketing and digital at Tops Markets.
That behavior is here to stay, even once customers are no longer afraid of contracting the coronavirus in stores, the retail industry reps said.
"Now it's in their considerations – beyond just being home in quarantine – to use it when it's convenient for them to do it," Rick said.
During the pandemic, online shopping has gained users among all ages and generations. 
"Some of these changes were already happening slowly before 2020 but it really accelerated," said Moodie Coretti, vice president of e-commerce for Rich Products Corp. "It was already growing in the right direction, but it was smaller, incremental growth. And then 2020 and the pandemic came and you saw the spikes."
After the pandemic hit, sales via e-commerce grew by 60%, according to industry trend data Coretti compiled from research firms Mercatus, Incisiv and Acosta. The jump was so swift, it took online grocery sales to a height the industry hadn't projected it would reach until 2024. 
2. Shoppers are trying new things
Shoppers were nudged into trying new products the same way they were nudged into shopping online.
Whether it was because of new daily routines, price or widespread out-of-stock items, nearly half of all households tried new brands in 2020, according to Coretti, who cited data from NCSolutions. Consumers did the majority of their exploration in snack foods, beverages and cleaning products.
"The 'Endless aisle' that used to describe online space really came to fruition here," Coretti said. "Consumers were willing to try new brands and even new categories that they might not have interacted with."
Customers were also pushed toward click-and-collect shopping, which allows customers to buy online and pick up their orders curbside or inside the store.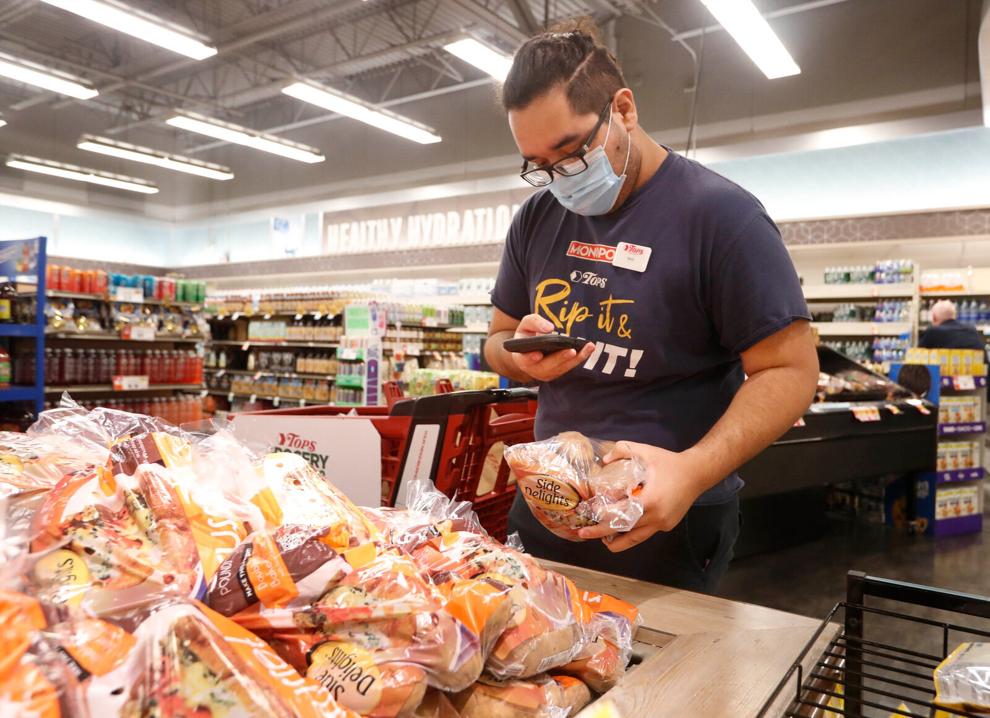 Over the years, that way of doing business had not caught on as quickly as online delivery, but it took a leap once consumers became leery of spending time in public. Consumers are expected to continue to demand the service.
3. It signals a boost to brick and mortar.
The shift toward online shopping doesn't mean the commercial real estate industry will dry up.
GoPuff is an e-commerce app that delivers convenience store-type merchandise such as milk, snacks and beer to customers within 30 minutes for a flat fee.
It arrived in the Buffalo Niagara market just as the pandemic closed stores in March. It briefly paused operations in some areas due to worker shortages, but the pandemic put the company on local consumers' radar like never before. Nationally, GoPuff's sales had increased 400% by August.
In order to make deliveries so quickly, it rents and builds 10,000- to 15,000-square-foot warehouses in strategic locations. Unlike Instacart, which shops orders at existing retailers, GoPuff buys its own inventory and has it own drivers. In November, it acquired a liquor store chain BevMo!, which has 150 locations, for $350 million. They'll be used as fulfillment centers.
"We're not just retailers adding e-commerce. We are going in the opposite direction and adding brick and mortar," said Chris Williams, GoPuff's vice president of merchandising.
It continues a trend among e-commerce companies such as Amazon, which keeps expanding its warehouse network in order to speed up last-mile shipping.
But it's not just fulfillment space. Amazon has experimented with physical stores and lockers but, most significantly, acquired the Whole Foods grocery chain in 2017. Outside of grocery, online retailer Warby Parker, which ships prescription eyeglasses, has opened dozens of shops across the country and in Canada. Peloton, the exercise equipment startup, has opened roughly 80 showroom locations in the United States, Canada, Germany and the United Kingdom.
4. Shoppers are spending more on premium merchandise
Once consumers were done with their panic-induced stock-ups, they became willing to spend more money on things that matter to them. It reversed the trend toward private labels that has been happening for years. 
Laid-off workers had more time to think and at-home workers had more breathing room in their schedules. At the same time, they began making all three meals and their coffee from home. When that happened, they started to indulge in things like healthier foods, higher-quality ingredients and more socially conscious products.
"The images that stay with us are empty shelves, people fighting over the last can of beans, worries about the supply chain and whether stores would be open," Coretti said.
But, as time went by and consumers got more comfortable trusting the food supply, behavior shifted from stocking the cupboard to more mindful shopping.
"They started focusing more on 'Hey, if I'm gonna be home for the next year, I need to take better care of myself,' " Coretti said.
The more wholesome, sustainable foods cost more money – sustainable packaging can cost 25% more to make than traditional packaging, for example – yet shoppers were willing to spend it.
5. There's still room for online growth
The influx of online shoppers during the pandemic doesn't mean the sector has topped out. As retailers continue improving their e-commerce experience and new online shoppers get more comfortable in the digital space, growth will continue.
In 2020, half of all households used online shopping – roughly two thirds of them will be using it by 2024, according to projections in Coretti's trend data. By then, a fifth of all consumer packaged goods will be purchased via e-commerce, the trends project.
There is a lot of room for growth when it comes to things like produce and steaks – things consumers prefer to pick out themselves – and bakery items, which are often impulse purchases in the store and that haven't translated well online.
But the increasing number of digital shoppers doesn't mean grocery stores will keep pushing their customers to shop online.
"We're watching those behaviors change rapidly over the past year, and where it will land, we're not exactly sure of how many customers are maybe going to rejoin and shop in person," said Rick from Tops. "But certainly the whole idea is to have options for customers to be able to shop however they want to shop."