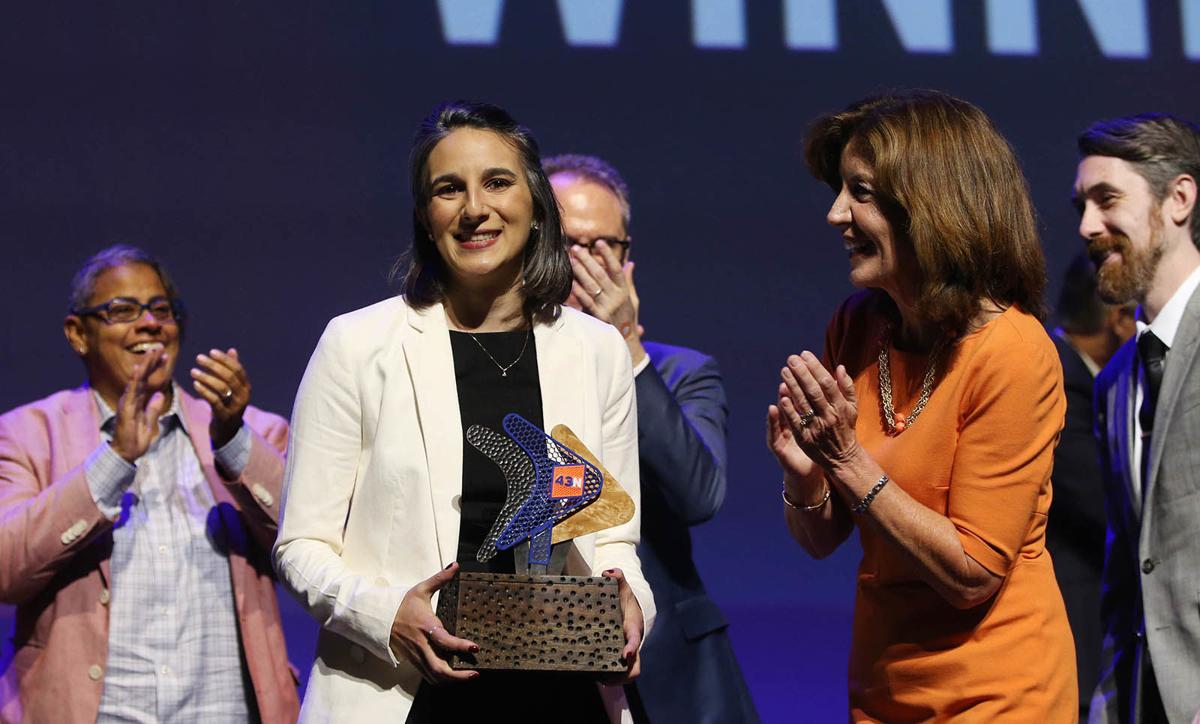 SomaDetect, the 43North winner that makes sensor equipment for dairy farmers, is getting a financial boost from the diary industry's biggest dairy processors.
The Dairy Farmers of America, a national cooperative that serves more than 14,500 family farms that milk 2 million cows each day, has made an investment in SomaDetect, the start-up from New Brunswick that moved to Buffalo this year after winning $1 million in the 2017 edition of 43North.
Kim O'Brien, a spokeswoman for the dairy cooperative, which is based in Kansas City, Kans., declined to say how much it had invested in SomaDetect.
But the investment is a significant step forward for SomaDetect, which gains additional financial backing from the deal, as well as new ties to the nation's eighth largest dairy processor, as ranked by Dairy Foods magazine.
"It gives us access to so many farmers, which is key," said Bharath Sudarsan, a SomaDetect co-founder and its director of artificial intelligence.
SomaDetect's system of sensors can help farmers keep close track of the health of their herds by measuring the content of the milk produced by each cow. That data could help farmers quickly detect illnesses in individual cows and also allow them to monitor the fat and protein content of the milk produced by their herd, along with levels of antibiotics and hormones within the milk.
Not only does that data give dairy producers a clearer picture about the composition of their herd's milk, but it also allows SomaDetect to build a database that could be used by the animal health industry, Sudarsan said.
"We know that we aren't a milk sensor company. We are a milk data company," he said. "We are an artificial intelligence and dairy data company."
SomaDetect now has 24 employees, including 17 at its offices in Buffalo. The company is preparing to deploy 350 of its sensors on 27 farms in the next four months in major dairy markets. Some of the sensors will be installed on farms in New York and in SomaDetect's home market in New Brunswick and Atlantic Canada.
The company also is looking for farms in Minnesota, Ontario and Wisconsin to gain exposure to different markets, with different breeds of cows that eat different types of feed, Sudarsan said.
"We are in the final stages of testing," he said.
If all goes well, SomaDetect hopes to be able to start selling its system sometime next year.
"This is a potentially game-changing technology for our farmers and the industry," said David Darr, the Dairy Farmers of America's president of farm services, in a statement. "It allows diary farmers to know the health of each cow and the quality of milk in real time. With access to better data, our farmers can make more knowledgeable decisions, which is a huge value."
SomaDetect earlier this year completed the 90-day Sprint Accelerator program for start-ups that is sponsored by the dairy cooperative.
The company last week also won the judges award at FoodBytes! NYC, a food industry expo that includes a pitch competition. SomaDetect now will be able to attend an invitation-only food and agribusiness summit in December that draws representatives from more than 300 food, beverage and agribusiness companies.