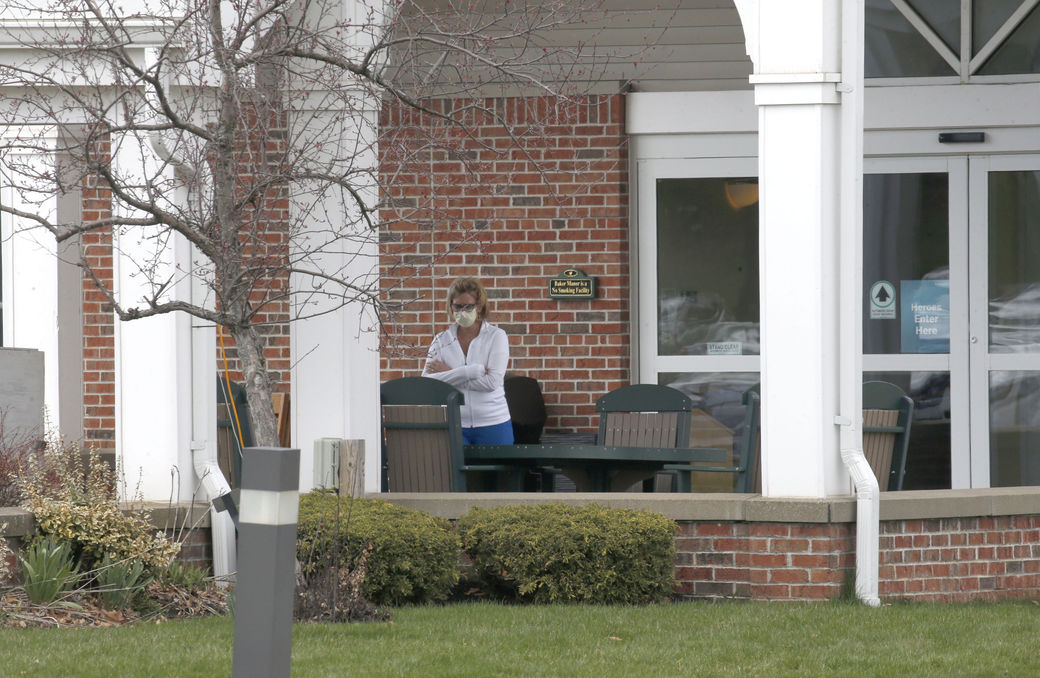 More than 60 people associated with Father Baker Manor nursing home in Orchard Park have tested positive for Covid-19, Catholic Health officials said this morning.
It is believed to be the highest number of cases related to a single Western New York facility since the pandemic began.
And while Catholic Health officials said the number is a result of rapid testing of all residents and employees, it also raised questions about the safety of all nursing homes.
"If you tested every building in Western New York that had patients in it, more than likely you're going to end up with a very similar positive result, so the fact that we tested the whole building is really what led to the numbers," Mark Sullivan, Catholic Health president and CEO, told The Buffalo News. "There's not a single place in New York state that tested a whole building. There's not another building that's tested every resident."
Forty-one residents and 25 employees tested positive for the virus at the Orchard Park nursing home, officials announced at a news conference.
"We believe the transmission of Covid-19 within the facility came from outside the facility," said Sullivan.
The virus was first identified inside the facility on Thursday, after two patients who shared a room in the facility's sub-acute care unit were found to have fevers, Sullivan said.
Test samples from the two patients sent for processing to the University of Rochester Medical returned positive, prompting testing to be expanded to another 20 patients who were in the sub-acute care unit Those tests also were processed in Rochester, and 19 of the 20 patients were positive for Covid-19.
On Friday, Catholic Health officials received 960 of the several thousand rapid test kits that they had ordered weeks ago from Cepheid, a California firm.
They used those kits, which can be processed on Cepheid equipment owned by Catholic Health, to test all 138 residents and 120 employees on Friday. An additional 108 employees were tested on Saturday
Of the 138 residents tested, 97, or 70 percent, were negative. Of the 212 employees tested, 187, or 88 percent, were negative.
"If we had followed the standard protocol of only searching for patients with symptoms, we would have only identified 10 percent of the total cases within the facility, and it would have been days and days of delay before we found other cases," said Dr. Kevin Shiley, Catholic Health's medical director of infection prevention and control.
Less than a third of the residents who tested positive were showing symptoms of the virus, said Shiley,
Those who tested positive have been isolated in a wing of the nursing home that has a separate entrance, Sullivan said. Employees who tested positive were being told to quarantine at home.
"All the associates that were tested said they felt fine," said Sullivan. "Almost all the residents said they felt fine, except for the two residents who were tested for fever."
Visitors have been banned at nursing homes in New York since March 12, when the governor issued an executive order in response to the Covid-19 pandemic.
Gov. Andrew M. Cuomo said the nursing home visitation ban was necessary to protect elderly people who are especially vulnerable to the effects of the coronavirus.
New York took that step after at least 35 people died in a Covid-19 outbreak at a nursing home in the state of Washington. There were 129 confirmed cases linked to the Life Care Center in Kirkland, including residents, staff and visitors.