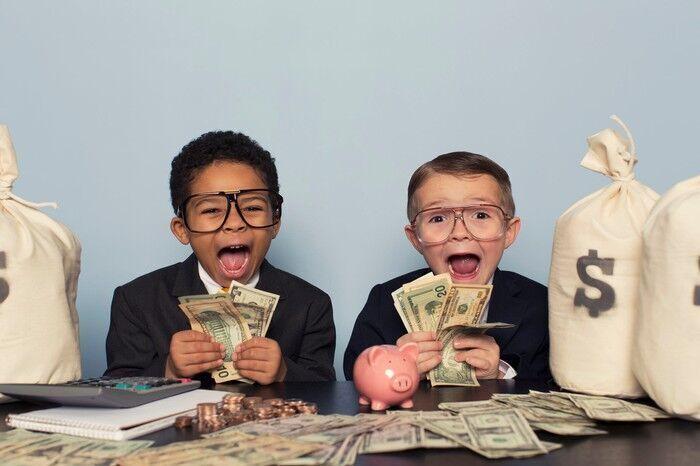 What's the best gift to give a child? Books and games are up there. A good education is vital. A safe and loving home, of course. Here's a supremely valuable gift you may not have thought of: a financial education.
Without financial literacy and some money management skills, your children may grow up and quickly find themselves in debt and living beyond their means. They may even end up needing your financial support when you're retired and need those dollars yourself.
Here's how you can get young people off to a great start, financially -- by teaching them vital lessons about money. Each of the following suggestions can be adjusted to best fit your kids' ages and personalities.
Start with the basics
Start by just talking about money whenever it's relevant during your day-to-day lives. If you're shopping with your children, you might discuss how you're looking for items on sale or comparison-shopping to save money.
You can have them watch you pay bills -- and learn how much it costs to have electricity, heat, or a cell phone. If you're in debt and are paying it off, show them how that's going, and share any lessons you've learned, such as how dangerous and regrettable it is to rack up lots of debt on costly credit cards. Teach early money management by giving them an allowance and/or encouraging them to earn some money by doing chores or taking on small jobs, such as babysitting or mowing lawns. One great idea is to have them divide their money into three, spending a third on whatever they want, saving a third, and giving away a third.
The magic of compounding
As you'll want them to become lifelong investors, be sure to discuss the power of investing, such as in the stock market, where money has grown at an average annual rate of 10% or more over long periods. To help them appreciate how powerfully money can grow via compounding, show them the tables below.
This one shows how much a single investment of just $1,000 can grow to, at an average annual rate of 8% (because no one should count on 10%, as it's just a long-term average):
| Over this period... | $1,000 will grow to: |
| --- | --- |
| 5 years | $1,469 |
| 10 years | $2,159 |
| 15 years | $3,172 |
| 20 years | $4,661 |
| 25 years | $6,848 |
| 30 years | $10,063 |
| 35 years | $14,785 |
| 40 years | $21,724 |
| 45 years | $31,920 |
| 50 years | $46,902 |
| 55 years | $68,914 |
| 60 years | $101,257 |
That should be fairly eye-opening. But the table below may blow their minds:
| Growing at 8% for | $1,000 invested annually | $3,000 invested annually | $5,000 invested annually |
| --- | --- | --- | --- |
| 5 years | $6,336 | $19,008 | $31,680 |
| 10 years | $15,645 | $46,936 | $78,227 |
| 15 years | $29,324 | $87,973 | $146,621 |
| 20 years | $49,423 | $148,269 | $247,115 |
| 25 years | $78,954 | $236,863 | $394,772 |
| 30 years | $122,346 | $367,038 | $611,729 |
| 35 years | $186,102 | $558,306 | $930,511 |
| 40 years | $279,781 | $839,343 | $1.4 million |
| 45 years | $417,426 | $1.3 million | $2.1 million |
| 50 years | $619,672 | $1.9 million | $3.1 million |
The tables show how they can amass hundreds of thousands of dollars, if not millions, just by being diligent and patient. Point out how important time is and how fortunate they are to be very young, because any money they invest will have a long time to grow.
First investing steps
Introduce them to the stock market by explaining what stocks are -- actual stakes (though small ones) in actual companies. If you own a few shares of Southwest Airlines (NYSE: LUV), for example, you are a part owner in the company.
Help them identify companies that interest them, and make a list. Think about companies whose products or services they use or love. Think about products and services all around them. Here are a bunch of contenders, though your particular kid(s) might have some special interests, with different companies best suited for them:
Activision Blizzard (NASDAQ: ATVI)
Alphabet (NASDAQ: GOOG) (NASDAQ: GOOGL)
Amazon.com (NASDAQ: AMZN)
Apple (NASDAQ: AAPL)
Chipotle Mexican Grill (NYSE: CMG)
Coca-Cola (NYSE: KO)
Costco (NASDAQ: COST)
Hasbro (NASDAQ: HAS)
Hershey (NYSE: HSY)
Lowes (NYSE: LOW)
Lululemon (NASDAQ: LULU)
Mattel (NASDAQ: MAT)
McDonald's (NYSE: MCD)
Microsoft (NASDAQ: MSFT)
Netflix (NASDAQ: NFLX)
Nike (NYSE: NKE)
PepsiCo (NASDAQ: PEP)
Pfizer (NYSE: PFE)
Snap (NYSE: SNAP)
Starbucks (NASDAQ: SBUX)
Target (NYSE: TGT)
Tesla (NASDAQ: TSLA)
Ulta Beauty (NASDAQ: ULTA)
Visa (NYSE: V)
Walmart (NYSE: WMT)
Walt Disney (NYSE: DIS)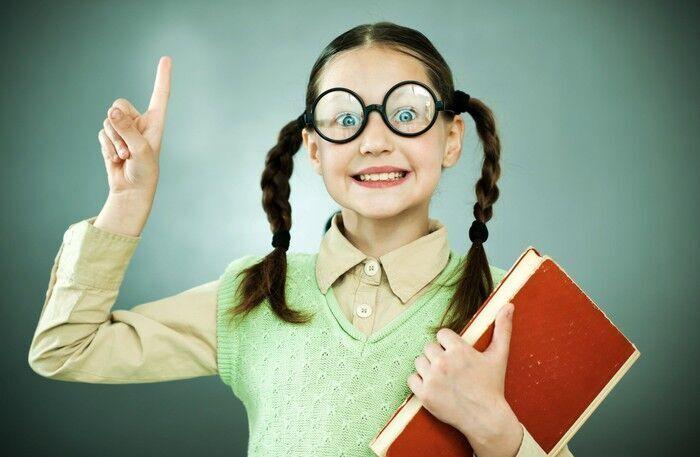 Have your kids pretend to invest in the companies they're interested in. You can set up a portfolio at sites such as Yahoo! Finance, entering various stocks and pretending you bought a certain number at their current price. Then you can check the portfolio's progress every week or so, to see how it's doing. When any stock moves significantly, look up what news there is -- perhaps a strong earnings report has boosted one stock, while a faulty product has caused another to drop. Ideally, your kids will learn that not every stock will be a great investment.
You can even get your kids investing for real -- perhaps by setting up a custodial brokerage account. They'll likely lose some money, at least over the short term, so be sure to help them understand that not all investments work out and that patience is required. Also, the more they learn about investing and about how to assess the quality and price of a company and its stock, the better they can do. (The Motley Fool Guide to Investing for Teens might be of interest.) Remind them about those tables up above, and how a growing nest egg can give them financial security for life and can help them reach their goals and dreams.
There are few gifts you can give your kids more valuable than the gift of financial know-how. Help your young people start good financial habits early that can pay off for the rest of their lives.
10 stocks we like better than Walmart
When investing geniuses David and Tom Gardner have an investing tip, it can pay to listen. After all, the newsletter they have run for over a decade, Motley Fool Stock Advisor, has tripled the market.*
David and Tom just revealed what they believe are the ten best stocks for investors to buy right now... and Walmart wasn't one of them! That's right -- they think these 10 stocks are even better buys.
Stock Advisor returns as of 2/1/20
John Mackey, CEO of Whole Foods Market, an Amazon subsidiary, is a member of The Motley Fool's board of directors. Suzanne Frey, an executive at Alphabet, is a member of The Motley Fool's board of directors. Teresa Kersten, an employee of LinkedIn, a Microsoft subsidiary, is a member of The Motley Fool's board of directors. Selena Maranjian owns shares of Activision Blizzard, Alphabet (A shares), Alphabet (C shares), Amazon, Apple, Costco Wholesale, Microsoft, Netflix, Starbucks, and Walt Disney. The Motley Fool owns shares of and recommends Activision Blizzard, Alphabet (A shares), Alphabet (C shares), Amazon, Apple, Chipotle Mexican Grill, Costco Wholesale, Hasbro, Microsoft, Netflix, Nike, Starbucks, Tesla, Ulta Beauty, Visa, and Walt Disney. The Motley Fool recommends Lowes, Lululemon Athletica, and Southwest Airlines and recommends the following options: short April 2021 $110 calls on Starbucks, short March 2023 $130 calls on Apple, long January 2022 $1920 calls on Amazon, short January 2022 $1940 calls on Amazon, and long March 2023 $120 calls on Apple. The Motley Fool has a disclosure policy.