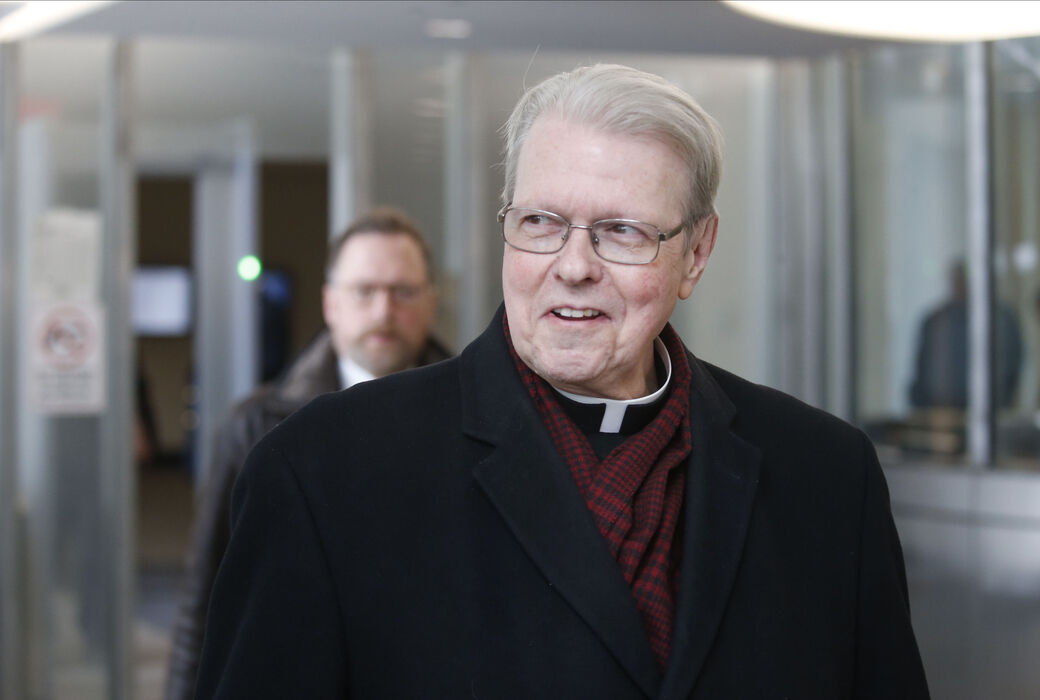 The diocese wants to retain the Jones Day firm as "special counsel" for the lawsuit, which alleges that diocese leaders protected more than two dozen priests accused of child sexual abuse by not referring their cases to the Vatican for potential removal from the priesthood.
Jones Day partners make up to $1,250 per hour and associates make up to $900 per hour, according to court papers filed in the U.S. Bankruptcy Court in the Western District.
Chief Judge Carl L. Bucki must approve the hiring.
The diocese's bill for the first six months of legal work on its bankruptcy case was nearly $2.3 million. More than 35 attorneys in six law firms that charge from $150 to $843 per hour have submitted billable hours for the court's approval.
Jones Day, an international law firm with more than 2,500 lawyers, has represented other Catholic organizations in civil lawsuits. It currently represents the Diocese of Rockville Centre in connection with Child Victims Act lawsuits and its Chapter 11 bankruptcy case.
John D. Goetz and Todd R. Geremia will be the lead attorneys for Jones Day on the diocese's case.
The diocese said in court papers that Jones Day "regularly plays a leading role in significant cases raising novel legal issues facing religious institutions" and has developed expertise in "safeguarding Catholic organizations' First Amendment rights to religious liberty through its representations in federal district court and in state and federal appellate litigation, including before the U.S Supreme Court."
The lawsuit was the culmination of a two-year civil investigation of the Buffalo Diocese by the Attorney General's Office's Charities Bureau, which oversees nonprofit organizations. The lawsuit alleges that the diocese and its officials violated multiple provisions of the state's Not-for-Profit Corporation Law and the Estates, Powers and Trusts Law by not properly administering itself in a manner consistent with state public policy.
It is the first Attorney General's Office probe in the country to use such an approach in a lawsuit against a Catholic diocese over its handling of sex abuse claims and offending priests.
The lawsuit also individually named as defendants retired Bishop Richard J. Malone, retired Auxiliary Bishop Edward M. Grosz and Bishop Edward B. Scharfenberger, who was serving as apostolic administrator of the Buffalo Diocese until Bishop Michael W. Fisher was appointed earlier this month as 15th bishop of Buffalo. Jones Day will represent Scharfenberger and Fisher as nominal defendants, along with the diocese.
Malone and Grosz are not being represented by Jones Day.