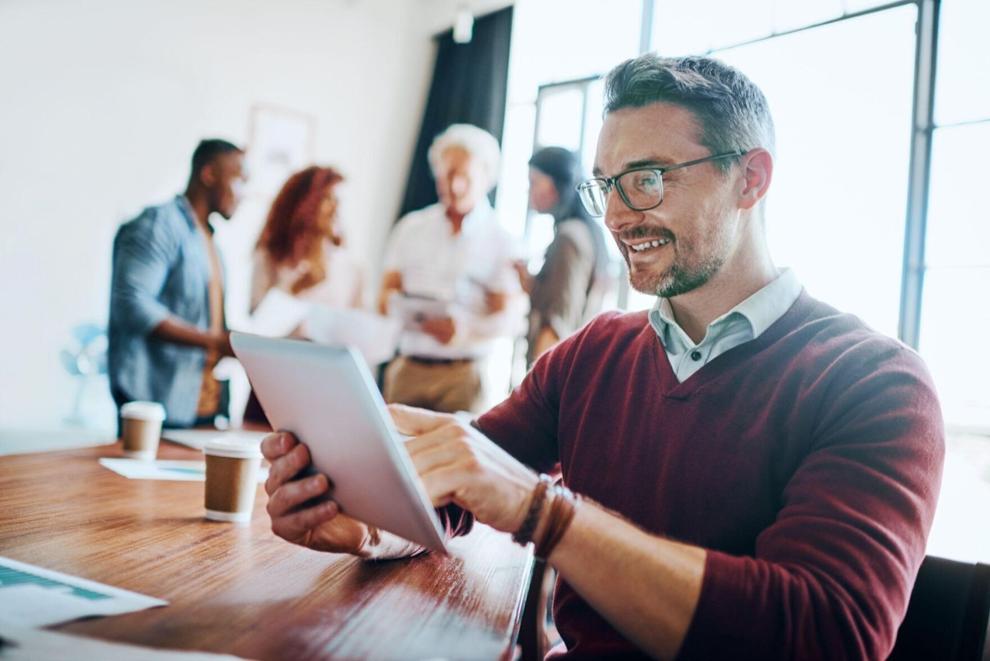 Temu has amassed millions of shoppers with its vast selection of high-quality, affordable merchandise. Launched in September 2022, the Boston-based e-commerce platform has expanded to serve markets in the US, Canada, Australia, and New Zealand.
What is Temu's Next-Gen Manufacturing model?
At the heart of Temu's amazing growth is its innovative Next-Gen Manufacturing (NGM) model. So what is this Next-Gen Manufacturing model and how does it work? In simple terms, Temu's Next-Gen Manufacturing model helps sellers to reduce production cost from design stage all the way to delivery, and then passes on the savings in the final prices consumers enjoy. In return, consumers are incentivized to offer more feedback to manufacturers for cheaper and better customized products to their needs. The virtuous cycle revolutionizes the whole retail process and delivers the best prices to consumers, allowing sellers and brands to design and produce merchandise that consumers want in the right quantities and at the right time.
The direct connection with shoppers and real-time insights afforded by Next-Gen Manufacturing enables manufacturers to design products that are in demand, reduce waste in overproduction and unsold inventory, and cut warehousing and transportation costs through streamlined logistics fulfillment. The result is that Temu can offer a wide range of quality merchandise at near-wholesale prices.
Why is Temu so cheap?
A frequently asked question is why Temu's prices are so low. The key to Temu's affordable pricing lies in its innovative Next-Gen Manufacturing (NGM) model, which saves at least 50% compared to traditional processes. NGM is the main reason behind the platform's ability to offer such low prices without sacrificing quality. Temu can offer near-wholesale prices for a wide selection of merchandise by removing hidden and unnecessary costs that contribute to higher final prices. The NGM model enables consumers to benefit from significant cost savings while still enjoying high-quality products.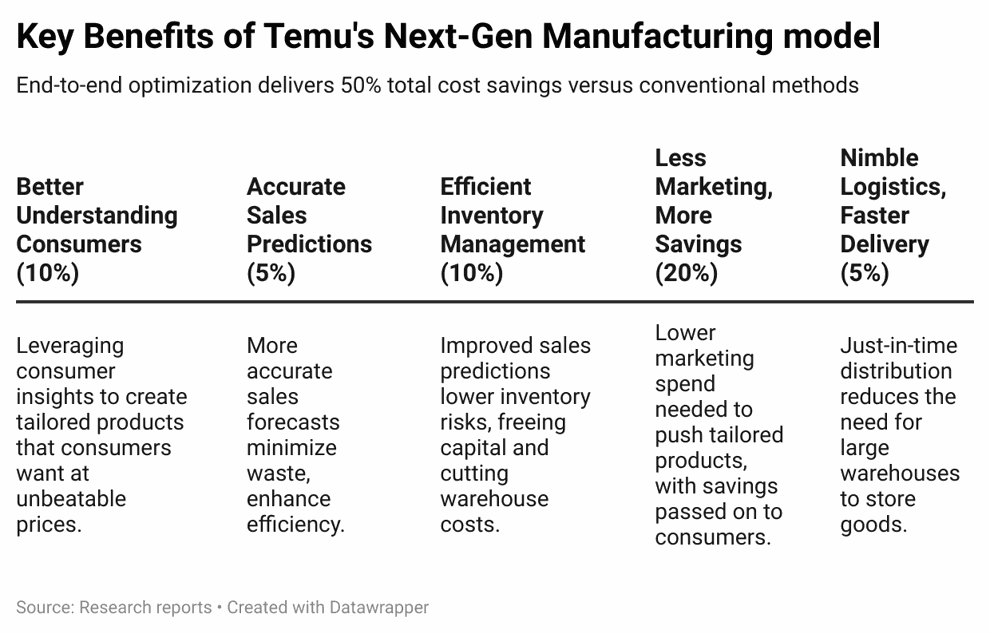 A vital aspect of the NGM model is its focus on facilitating precision manufacturing on demand. By accurately forecasting sales and demand, Temu enables suppliers to plan their logistics more effectively, moving merchandise from factories directly to consumers. This streamlined approach not only reduces warehousing and transportation costs but also significantly decreases the environmental impact associated with traditional retail practices.
How is Temu different from other ecommerce platforms?
Temu is different from other e-commerce platforms by empowering manufacturers to create customized products for consumers at unbeatable prices. Temu also assists merchants in more accurately forecasting sales, which reduces inventory risks and frees up capital while cutting warehousing expenses. Less marketing expenditure is needed to promote products that fulfill consumer needs, and the increased visibility of demand and supply allows suppliers to accelerate their distribution, eliminating the necessity for large warehouses to store merchandise.
Temu's NGM model presents a novel, more efficient way of conducting business in the e-commerce realm. This innovative approach is poised to transform the industry, setting new standards for product design, production, and delivery to consumers. The result is cost savings of more than 50% compared with traditional processes, which explains how Temu is able to offer such low prices on quality products.
How does Temu promote more sustainable e-commerce?
By adopting the NGM model, Temu not only offers shoppers access to a wide range of affordable, quality products but also paves the way for a more sustainable and environmentally-friendly future.
How does Temu promote sustainability? Temu's NGM model promotes more sustainable e-commerce by enabling manufacturers to be more precise in producing merchandise that fits the needs of consumers, which leads to lower unsold inventory. The minimization of waste lowers the environmental impact of the production process.
By upholding sustainable practices, Temu provides a platform that supports both consumers and suppliers who prioritize these values. By placing the needs of the consumer and the environment at the heart of its operations, Temu demonstrates that the key to success in the 21st-century marketplace lies in a steadfast commitment to innovation, sustainability, and social responsibility.
---
Lee Enterprises newsroom and editorial were not involved in the creation of this content.