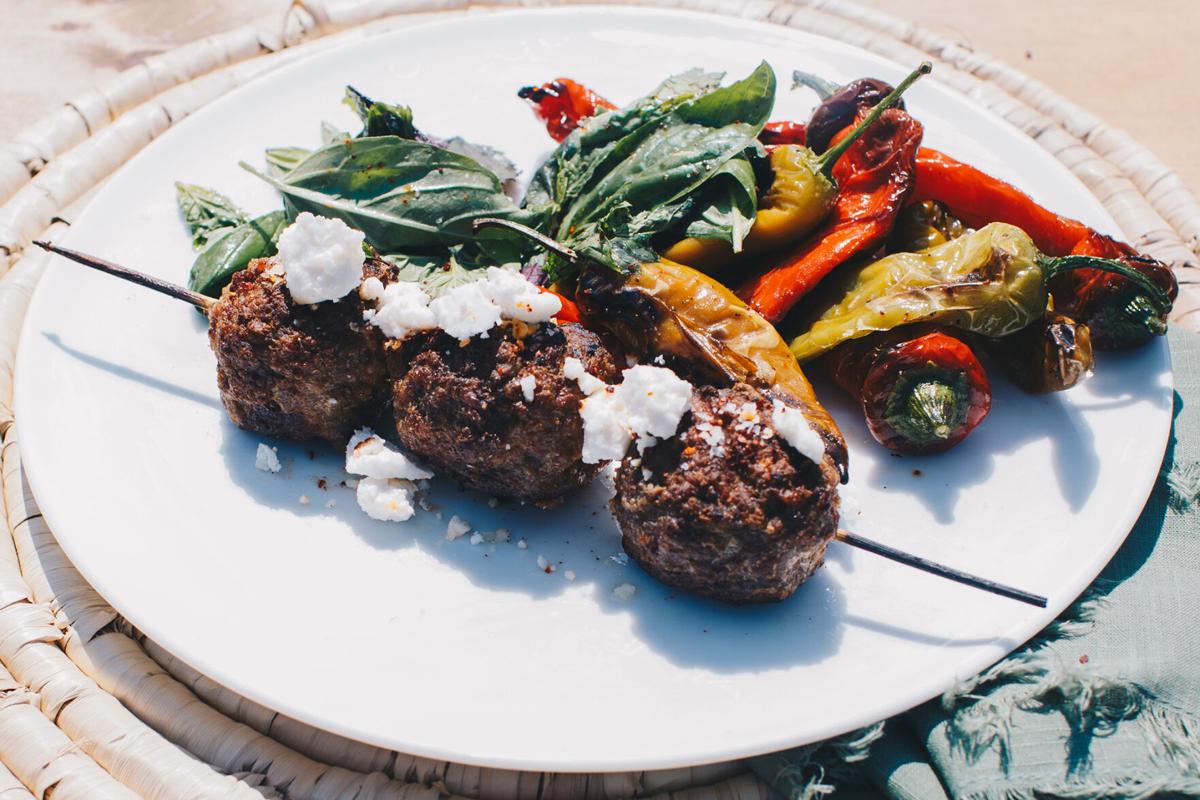 Hearty, fresh and delicious is the best way to describe Brad Rowell's Mediterranean-inspired lamb meatballs. Plated alongside herb salad and charred peppers from Root Down Farm, it won't take long for this satisfying fall meal to become a family favorite.
Use your scoop. Use a spoon or ice cream scoop to craft your meatballs. This will ensure they are the same shape and size and cook evenly.
Know your meat. If your meatballs are sticking to the grill, let them be! That means they haven't quite developed the char you're after.
Amp up the flavor. "If you're adding herbs, you are going to get a real big punch of flavor," says Brad.
The trifecta. "With a nice balance of lemon, olive oil and salt you can make everything taste good," says Brad. "It's almost like a secret weapon for us."
Lamb meatballs with feta, grilled peppers and herb salad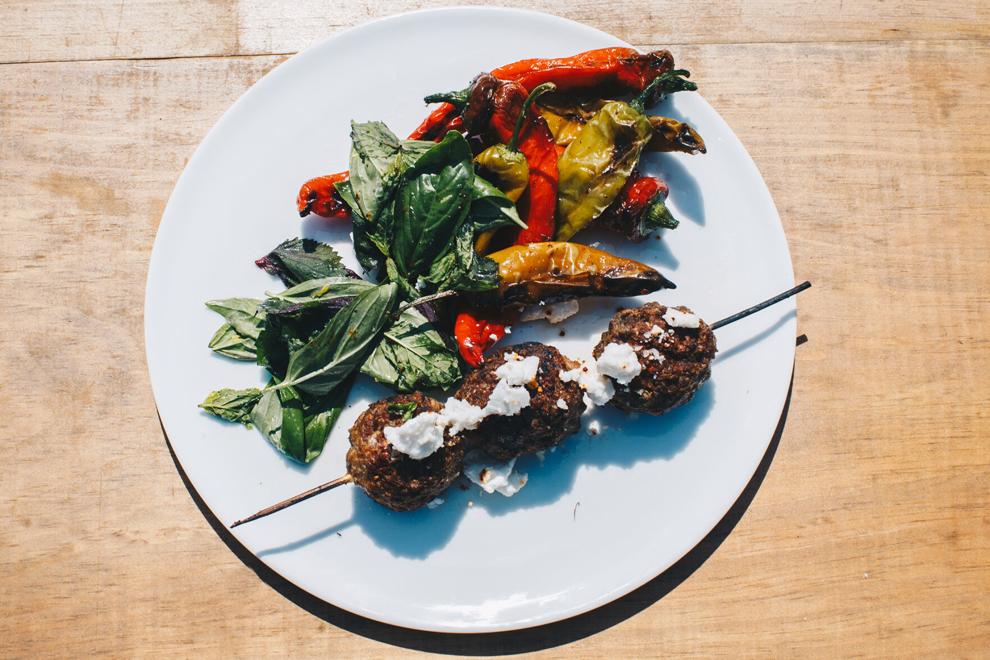 1 lb. ground lamb – Stillwater Farms is my go-to
¼ cup breadcrumbs
1 egg
1 shallot, minced 
1 clove garlic, grated
1 tsp. paprika
1 tsp. fennel seed
1 tsp. cumin
Fresh peppers, like shashito and Jimmy Nardello
Fresh herbs, like basil and mint
1 lemon
Olive oil
Sea salt
Skewers
Preparation | In a large bowl, mix together the lamb, breadcrumbs, egg, shallot, garlic, paprika, fennel seed and cumin. Form meatballs with a scoop or spoon. Place 2-3 meatballs per skewer for grilling.
Preheat your grill. Pick leaves off the fresh herbs, and toss together in a small salad bowl. Toss peppers in olive oil and salt. 
Grill the meatballs over hot coals until nicely charred and cooked to desired temperature. Grill peppers on high heat until charred and tender.
Dress herbs with olive oil, lemon and salt to taste.
Plate meatballs and sprinkle with feta and olive oil. Serve with grilled peppers and herb salad.
---
Stock your kitchen with the tools to cook like the pros with a curated gift basket valued at $250 – plus a $250 gift card to Orville's! Enter now »