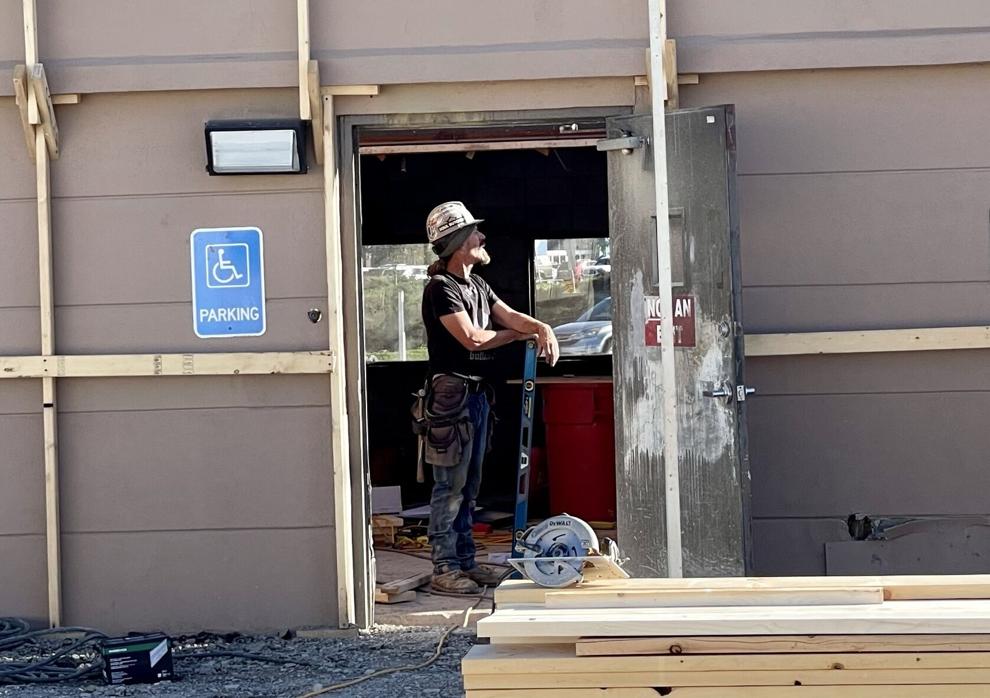 Tom's gets ready to serve next generation
When the contractor trucks, ladders, and other signs of construction appeared outside Tom's Restaurant, the news rippled across town: Tom's yet lives.
After being dark for a spell, the family restaurant with the "Home of the Souvlaki" sign, 3221 Sheridan Drive at Bailey Avenue, is coming back, starting with a complete gut rehab, down to bare studs and concrete floors.
Dora Kukuliatas-Wisniewski, the daughter of founder Anastasios "Tom" Kukuliatas, said the family hopes to have the new place ready in November.
In the 1960s, her father ran Tom's Texas Hots on Tonawanda Street near Riverside Men's Shop. In the late 1970s, "we came over to Amherst when the university was starting to develop and become a prime location. So at that time, we became 'The Home of the Souvlaki,'" Kukuliatas-Wisniewski said.
Besides a different style of pie case – the revolving models are too hard to find – customers will find little else has changed, she said.
"We just figured that we were going to take the time to do it right," she said, "and take the booths out and put standalone tables in, so we could be prepared for the next situation."
That's what restaurateurs do, she said: adapt to the situation to meet the needs of their community.
"When we first started, Western New York was a three-shift town, heavy industrial manufacturing," she said. "We have evolved to now becoming a more service-oriented economy. Those are some of the factors that we look at when we plan our operations and our business model. So we continue to evolve with our community, and we continue to evolve with our customers."
---
Grilling season isn't over yet! Join Brad Rowell of The Grange Community Kitchen & West Rose Restaurant for the last Dig In, Buffalo episode of the season as he makes lamb meatballs with a fresh herb salad and grilled peppers from Root Down Farm. Get the full recipe for your fall feasting pleasure >> 
Sponsored by Orville's Home Appliances
---
DINING REVIEWS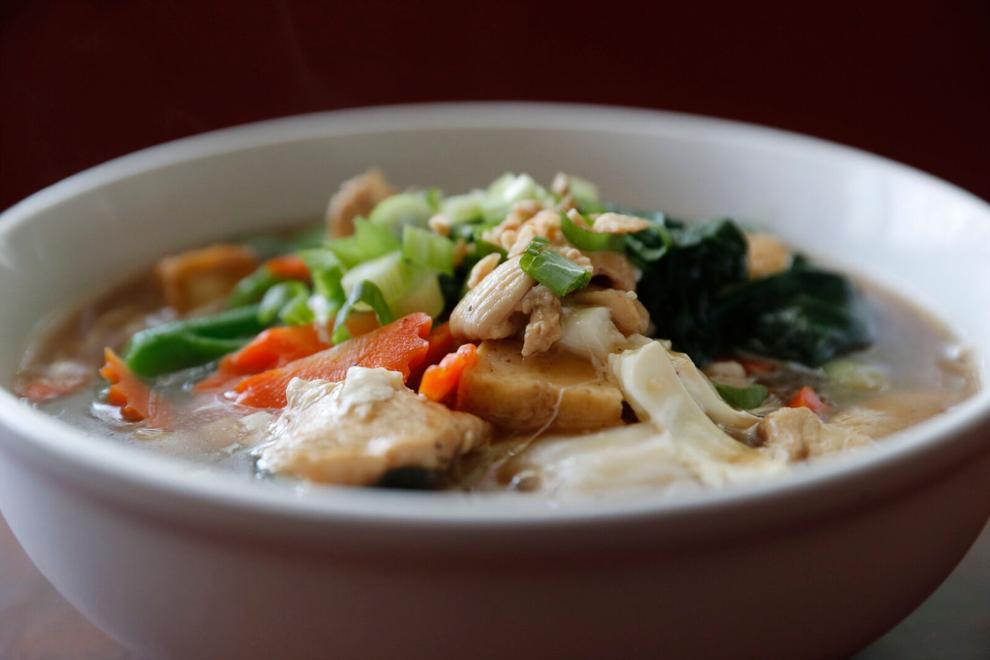 Thai favorites: Here's a cheat sheet to my favorite Thai places. In a time when Thai food has become almost mundane, here's to the whole fried sole with tamarind curry sauce at Cozy Thai in Hamburg, the grilled pork skewer called moo ping at Rin Thai Bistro in Snyder, the lard na flat rice noodles in garlic gravy at Family Thai in Riverside, and a whole galaxy of new sensations. Read more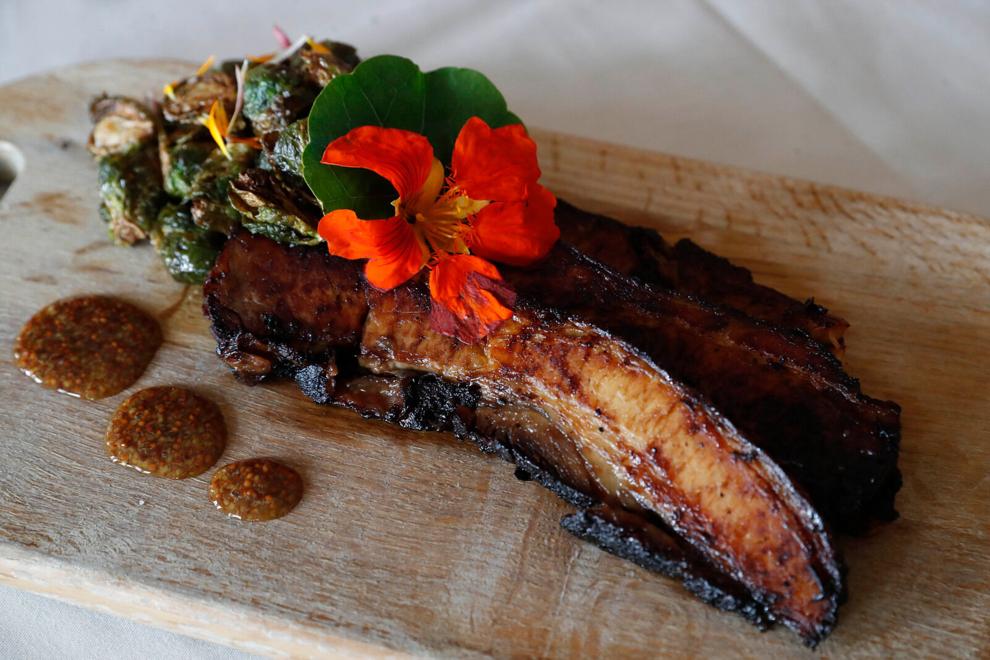 Next week: Six Friends Cabernet: A former ice cream parlor in Lancaster has become a farm-to-table influenced restaurant with featuring New York State wine. Chef Jessica Arends is turning out assured plates that draw from the strengths of the community, like braised beef with root vegetabes, a beguilingly spiced vegan lentil-vegetable stew with fried cauliflower, and an apple pie cheesecake that might be worth a visit by itself. Read more
---
OPENINGS & CLOSINGS
Moriarty Meats cafe: Moriarty Meats has opened its café-bar, next to the butcher shop at 1650 Elmwood Ave. The space that was last Vino's now offers a small menu of sandwiches and tapas, shaped by the butcher's specialties, French training, and fresh seafood.
Initial reactions have included an archaeologist, recently returned from six months in Turkey, who said that Moriarty's lamb shashlik, a grilled spiced meat kabab served with yogurt, pickles, and fresh herbs on samoon bread from Buffalo Bakery, was the best kabob she's had in the United States. Read more
Sear at Kleinhans: The team that ran Sear steakhouse will operate food and drink venues at Kleinhans Music Hall. Marcato will be open to ticket holders before Buffalo Philharmonic Orchestra Pops and Classic series concerts, offering a three-course prix fixe menu. Read more
---
MORE RESTAURANT INTEL
Barrerl + Brine brunch: Buffalo Barrel + Brine – one of the most distinctive brunch lineups in town returns at 2 Manton Place, around the corner from Chandler Street. Kimchi deviled eggs ($5), biscuits and gravy ($12), and Korean blue crab toast ($12), with citrus and kimchi, are on offer. Drinks include cocktails made with Barrel + Brine's own kombucha.
Medina Mexican speakeasy: Dia de los Muertos Speakeasy dinner in Medina with Mariachi de Oro and Maizal Mexican Kitchen chef Leonel Rosario dropping five courses of Oaxacan-inspired cuisine, with specialty cocktails from Shirt Factory's Scott Robinson. It takes place Wednesday, Oct. 27. Pretty nice night for $50. Read more
Inizio will return: Closed by a fire, the Elmwood Avenue fresh pasta palace is assessing the damage and making plans, said owner Michael Gibney. "We expect to emerge like a phoenix when all is said and done." Read more
---
ASK THE CRITIC
Q: Doesn't anyone have Welsh rarebit? That was such a great winter dinner and I can't find it any more.
A: You're in luck. The Eagle House, one of the oldest restaurants in Western New York, holds onto history in the form of Welsh rarebit, classically composed of extra sharp cheddar, beer, and mustard. It even arrives bubbling.  
---
Send restaurant tips, heartfelt recipes, and questions to agalarneau@buffnews.com or One News Plaza, P.O. Box 100, Buffalo, NY 14240.