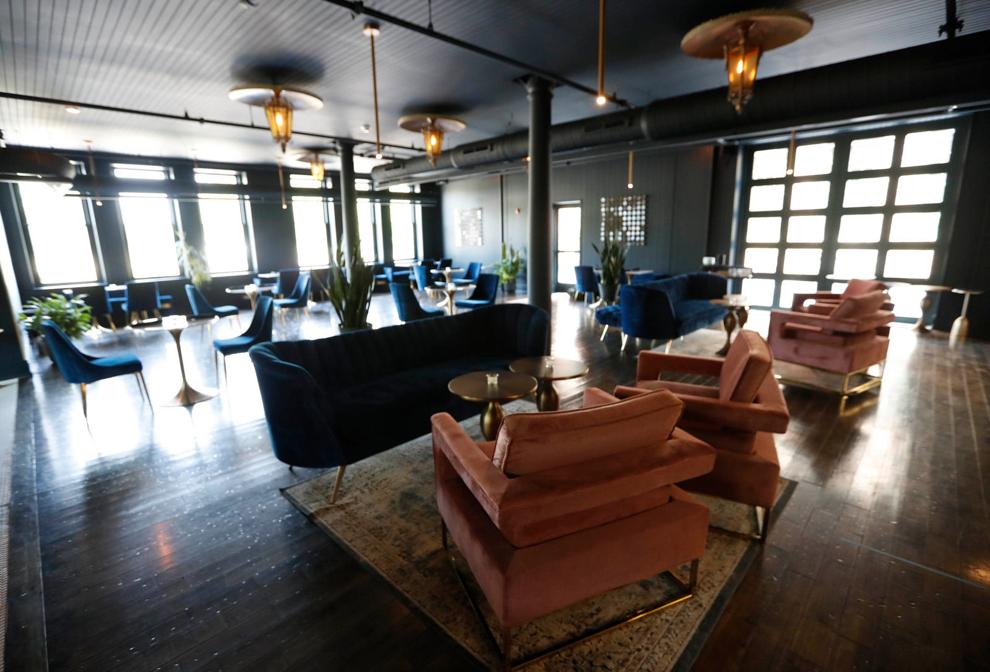 Reservation policy as self-defense at Waxlight
Last week a reader called to say that if I was going to praise Waxlight Bar a Vin, the creativity-driven restaurant in Black Rock, I should have mentioned their "outrageous" reservation policy for parties of six.
Their party was told they'd need a $50 per person non-refundable deposit. That is, let us run a credit card for $300, and if you don't show up, we keep the money.
I'm surprised, too, I told him. I'd never heard of that policy in Buffalo. If those are the rules, I should've said so in my review, which aims to tell diners what they need to know, I said.
Then I looked at Waxlight's website. Whoa, there it is – "Our largest party size is a table for 4. If you would like to book a party for 5 or 6, we require a $50/person deposit, which will be put toward your bill the night of your reservation."
That's on me – as any unusual practice adopted by restaurants, I should have alerted readers. But was it unprecedented?
Amy Taylor, who ran Mother's with her husband, Mark Supples, for 30 years, now runs House of Charm, 517 Washington St. She said that for more than a decade, any party of five or more had to pay a $20 per person deposit for a Mother's reservation, and was informed of a two-hour table time limit.
Customers might not understand how carefully restaurants have to manage reservations to survive, Taylor said. Even at a successful, established restaurant, that one big no-show table "can ruin your night" by punching a hole in the day's balance sheet.
The situation is even more acute at Waxlight, explained partner Jeff Yannuzzi. The restaurant is specifically designed for parties of up to four, so anything bigger requires more setup time from the already busy staff. Plus, the two-cook kitchen has to hit the turbocharger to get six entrees ready at once.
Waxlight instituted the rule after being financially drained by multiple big party no-shows earlier in its history, Yannuzzi explained. Putting it in place, he said, helped the fledgling restaurant survive the pandemic.
Why not just stop taking any tables bigger than four? I asked.
"We're trying to make as many people happy as we can," Yannuzzi said. "When everyone is on the same page, we usually do."
---
DINING REVIEWS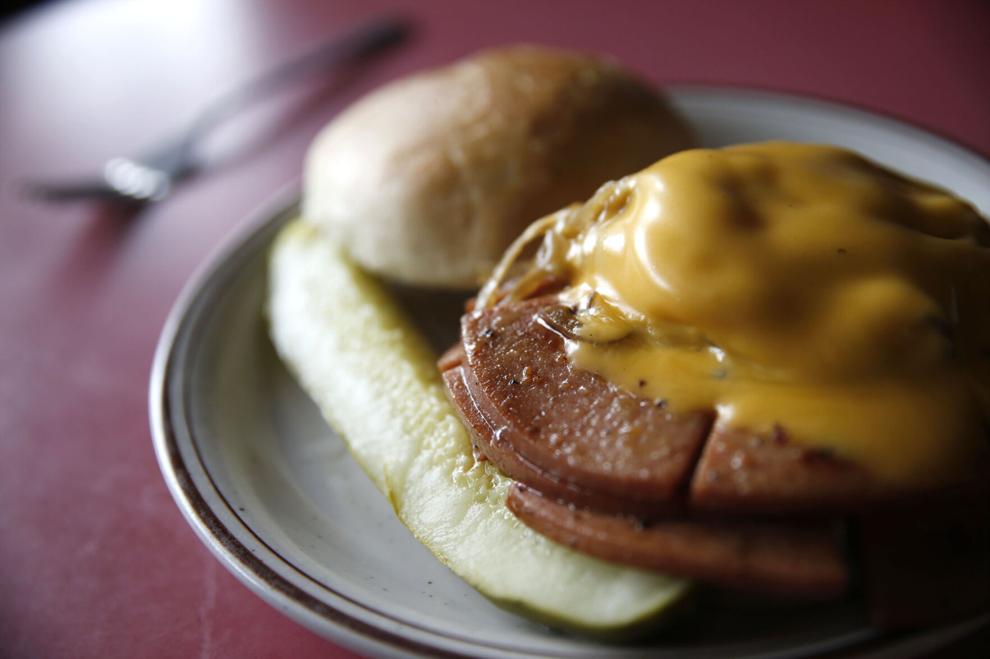 Wiechec's Lounge: Known for its fish fry, this Kaisertown tavern has the Buffalo classics down pat, from fried bologna to beef on weck. But its daily specials stretch the satisfactions to include chicken parm, taco soup, pot roast, and many more reasons to settle into a booth with a Vernors highball, and maybe even a plate of garlicky "Red Sox" wings. Read more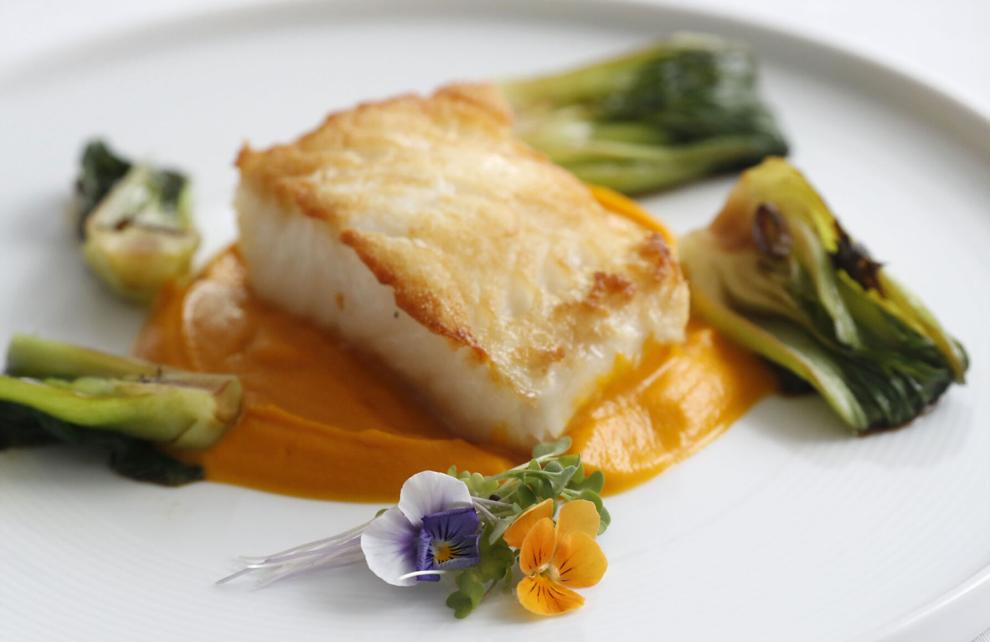 Next week: Harvest: What the heck is going on in Medina? First, the Shirt Factory started offering bespoke cocktails, and now Harvest, the fine-dining restaurant in the restored Bent's Opera House, is welcoming guests. Chef Lionel Heyden and his A-Team culinary crew offer a short but memorable menu of dishes that draw from the farms and orchards of Niagara County. Read more
---
OPENINGS & CLOSINGS
Big Mama's in Tonawanda: A full-fledged soul food operation named Big Mama's Hustle and Soul Barbecue & Takeout opened Saturday, Sept. 11 at 943 Niagara Falls Blvd., the corner building formerly occupied by Partner's Pizza.
Barbecued ribs ($20) are full spares given some smoke, with the chew of a grilled rib. Fried chicken ($18), cooked to order, exhibited exquisitely crispy skin. Specials include smothered oxtails on Sundays, haddock fish fry on Fridays. Dinners come with two sides, with choices including collard greens, candied yams, and black-eyed peas.
This is not fast food. Order ahead at 716-834-3434. Hours: noon to midnight Sunday through Tuesday, Thursday; noon to 2 a.m. Friday, Saturday. Closed Wednesday. Read more
---
MORE RESTAURANT INTEL
Asian Food & Culture Festival: This Sunday at Canalside, Asian restaurants from the area will be offering dishes to the crowds, along with live dancing, music, and more celebratory activities that can help Bufffalonians learn more about their new neighbors. Entry is free. Read more
---
ASK THE CRITIC
Q: What do you recommend for a vegetarian in the Northtowns? We've kind of lost touch with what's out there. Any suggestions for something beyond a pasta and zucchini dish?
--Bob Titran, Grand Island
A: Lucky you. Vegetarians and vegans in the Northtowns can be especially well served at places including:
Falafel Bar, whose Israeli, Lebanese, and Greek-inspired menu is centered around excellent versions of vegan dishes honed for centuries.
Nellai Banana Leaf, a Chettinad Indian restaurant with a hugely diverse menu that besides meat, has a huge assortment of veg or vegan dishes that again brings the collective wisdom to centuries to the question of how to make dinner thrilling without killing.
In a quick-serve setting, Lloyd Taco Factory earns a mention for its devastatingly effective $4 to $7 vegetable sides. Flash-fried pickled cauliflower with piquillo romesco ($5.50), Cortez cotija Caesar salad with candied pumpkin seeds ($6.99), and crack potatoes, crispy local fingerling potatoes with Korean ssamjang sauce, crunchy fried garlic, scallions, cilantro, sesame seeds ($4.99).
Or Pizza Plant, Transit Road, for extensive dairy-free pizza offerings and vegan soy sausage.
---
Send restaurant tips, heartfelt recipes, and questions to agalarneau@buffnews.com or One News Plaza, P.O. Box 100, Buffalo, NY 14240.