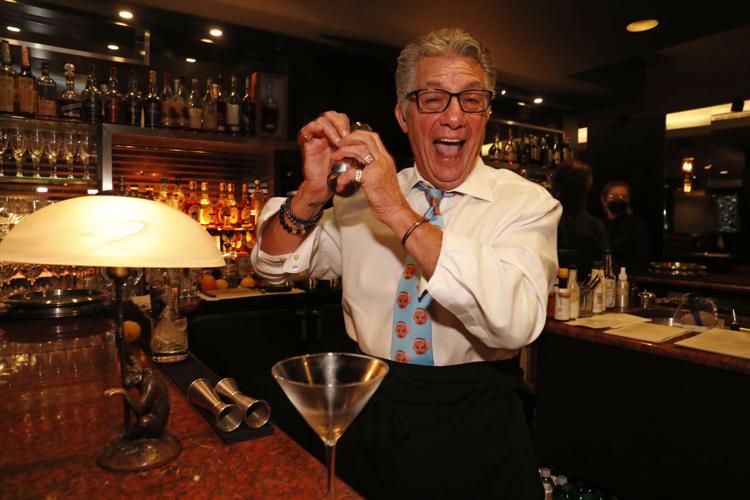 Louie from Oliver's says goodbye
In 1983, Buffalo Public Schools teacher Louie Leone was enjoying his summertime gig tending bar at Andy's, a Niagara Street clam shack, when his friend Henry Gorino stopped by.
Gorino, who'd opened a restaurant called Valentine's down by City Hall, had an offer for Leone. How'd he like to bartend at Oliver's, his new upscale place on Delaware Avenue?
"I said 'Well, you know, teaching school, I want to do it during the summer,'" Leone recalled telling him. "So I'll help you get it started in March, but I don't really want the job."
Thirty-seven years later, on Saturday, Leone will serve his last martini from behind the horseshoe bar at Oliver's. His temporary job lasted through two owners, two generations of customers, and one recovery from a cracked vertebra.
"From that first weekend, I never left," said Leone, who retired from teaching in 2004. Gorino insisted on keeping his name on the job while he recovered from a 2007 car crash that could have left him confined to a wheelchair. Instead, it gave him another story to tell as he roamed his domain without sitting down during nightly shifts.
Leone's role eventually earned him a 10% stake in the business, Leone said, which got cashed out when David Schutte bought the restaurant in 2013.
Schutte had a favor to ask, Leone said: "Can you hang out a little bit, because people are going come looking for you, you've been here 30 years?"
Truth be told, Leone always liked going to work, seeing old friends, making new ones, and enlivening evenings in the plush dining room. Over the years, Leone has seen dining change, even at Oliver's, which used to have a dress code.
"I was there for the whole transition," Leone said. "From the French cuffs, the fancy suits and the fancy chairs and the fancy cars, smoking cigars. We used to have a have a humidor behind the bar."
He even came up with a signature cocktail: Louie's Lemonade, inspired by his grandfather, of anisette, and fresh-squeezed lemon, served over ice.
This weekend, he turns 71, and the arthritis is coming. "I have a hard time getting out of bed Sunday morning," he said. "I feel the aches and pains."
Many regulars, hearing the news, have made dinner dates. During a time of coronavirus, those without reservations should think twice about dropping by.
"For everybody that ain't gonna be able to make it, I understand," Leone said. "I just want to say thanks for the memories, man. We'll have some good times on the other side of the bar."
---
DINING REVIEWS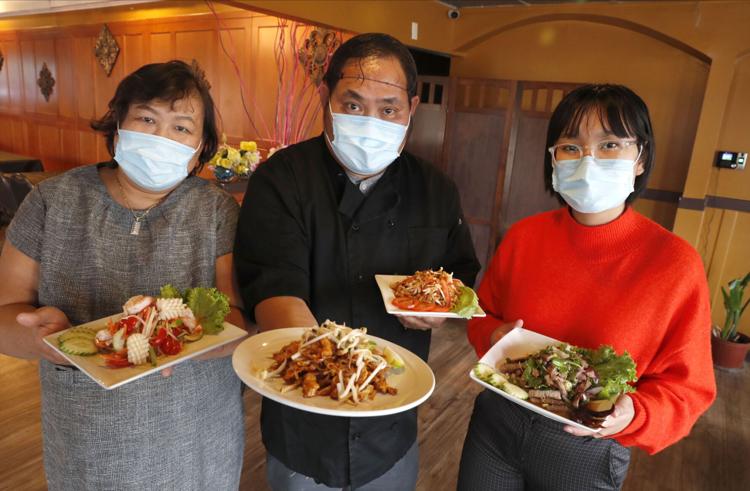 Mandalay Restaurant & Bar: Explore the Burmese and Thai cuisines that Mandalay has brought to Niagara Falls, at 6621 Niagara Falls Blvd. The Eastern Thailand beef salad is a must for meat-eaters, while vegetarians and vegans should try the ginger and tea leaf salads. Read more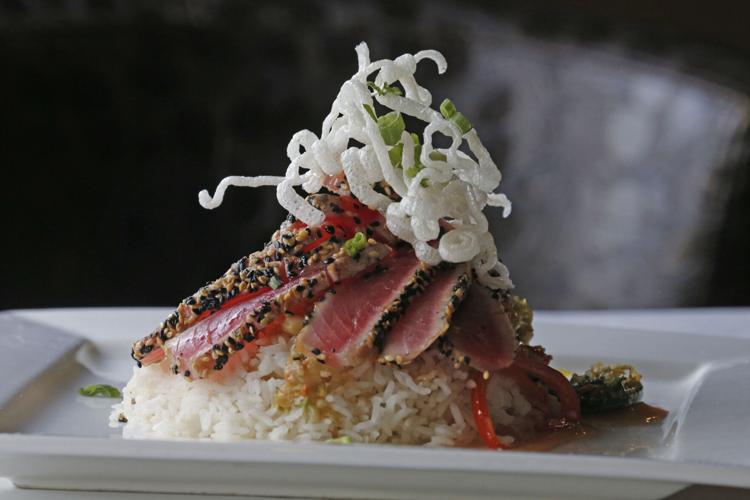 Next week: Hollow Bistro: In the vale of Clarence, rich with pizza and steak opportunities, is Hollow Bistro, established in 2010 at 10641 Main St. Katie Yu's place brings back the masses with dishes enhanced with Asian touches along with more expected fare. Try the sesame-crusted tuna or shredded bean and black bean "steak." Read a review from 2013
---
OPENINGS & CLOSINGS
Bocce is back: After decades of absence, Bocce Pizza returned to the city of its birth, in a space at 235 Delaware Ave., at the corner with West Chippewa Street.
As at its flagship Bailey Avenue store, it's takeout and delivery. Hours are 9 a.m. to 7 p.m. daily. Phone: (716) 856-1946. Ben Tsujimoto has all the details on how the downtown store has been decades in the making. Read more 
Tipico on Elmwood: Jesse Crouse's coffee shop has opened after extensive renovations, at 1084 Elmwood Ave. A full range of coffee drinks and house-roasted beans are available. Hours: 7 a.m. to 3 p.m. daily. Read more
Inchin adds Amherst Asian: Inchin's Bamboo Garden, a pan-Asian concept, opened Nov. 4 at 5415 Sheridan Drive, in the Black & Blue plaza. Sambal lamb ($18), spicy mango chicken ($16), and fish in creamy chile oil ($16) are on the menu. Read more
---
MORE RESTAURANT INTEL
French dinner downtown: Mon Ami Cafe, 298 Main St., in the space facing Cathedral Park, starts offering dinner Thursday. Duck à l'orange ($24) and steak au poivre ($32) are on the menu. Online reservations are encouraged at MonAmiBuffalo.com. Ben Tsujimoto has more. Read more
Board bonanza: Creative charcuterie boards are an easy edible gift. Jessica Kelly explores the works of local purveyors. Read more
10 Buffalo pizzas worth the dough: Here are some pizzas I have had in Western New York that have left their mark on me over the years. A couple that made the cut include the blue pizza from Bob & John's La Hacienda and Brick Oven Bistro's beef on weck pizza. Watch now
---
Send restaurant tips and feedback on the Food & Drink newsletter to agalarneau@buffnews.com. Follow @BuffaloFood on Instagram and Twitter.
Be the first to know
Get local news delivered to your inbox!