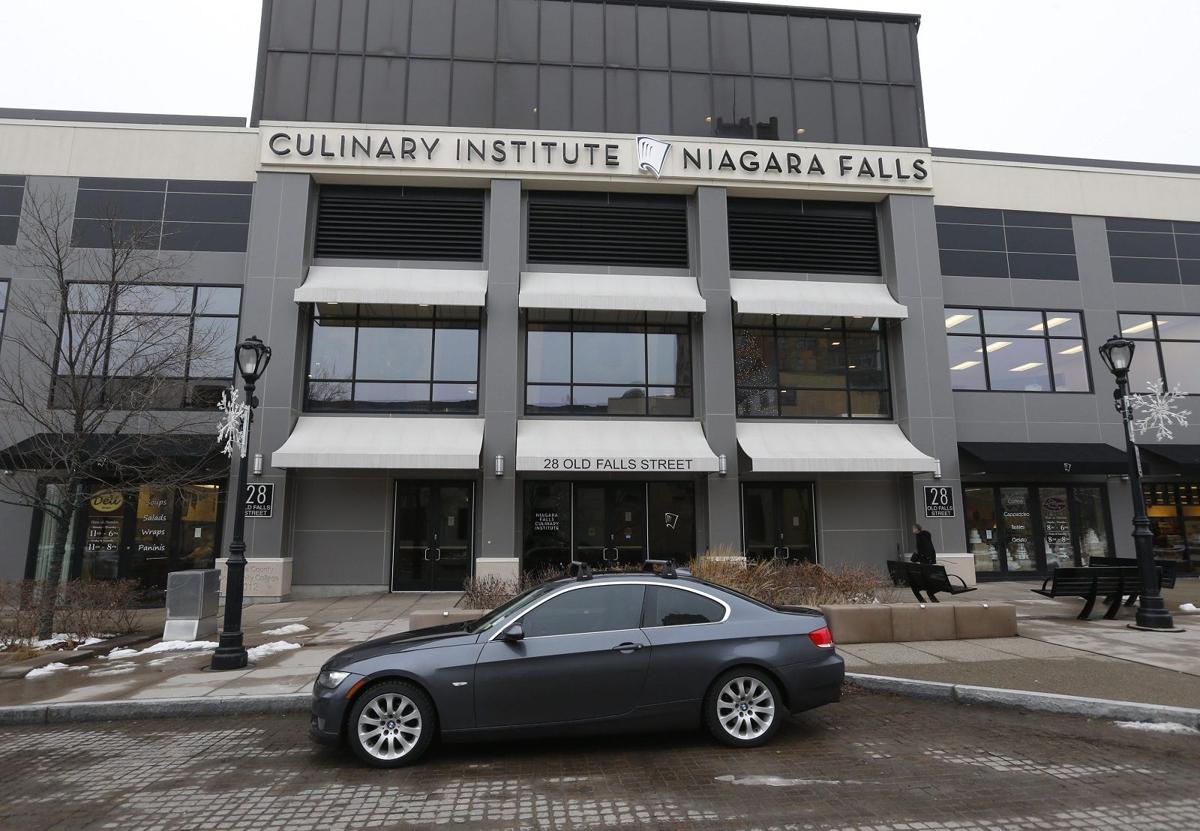 NFCI students learn to use the other 'pot'
One chef and instructor at Niagara Falls Culinary Institute is "high" on cooking with cannabis.
The plant's 200-plus strains can add flavor and aroma to any dish from breakfast to dessert, as well as giving the customer the munchies to begin with.
"I've been cooking my entire life, and I've never come across an ingredient like marijuana that has so many different flavors, aromas, and health benefits to it," the culinary institute's Nathan Koscielski said. "It's the most magical ingredient."
This semester, Koscielski kicked off Cooking with Cannabis, with 16 students enrolled in the study of the plant and its culinary uses. Since the ingredient is currently illegal in New York State, it's strictly lecture and theory on how to use the terpenes, or flavor components. There is no lab, so to speak. No actual cooking.
"It's just such a sensitive topic," he said. "People are nervous because it's not legal yet." Once the American Culinary Foundation offered a certificate in the subject, he did the training, and can now equip students to enter the industry, he said.
"We're the only SUNY school to offer a Cooking with Cannabis class right now," he said.
"My main goal is to get my students employable, and be good members of the workforce," Koscielski said. "I thought it was hindering our students not teaching them how to safely work with this very important ingredient that is legal in many states. If they choose to leave this area, they're employable right away."
What sort of dishes does he mean? Koscielski offered some cannabis-strain-influenced dishes on the spur of the moment.
How about coconut lobster gratin with Super-Citrus-Haze infused coconut milk? Summer corn and tomato salad with Amnesia-Haze-infused vinaigrette and housemade White Widow infused ricotta? For dessert, strawberry-peach cobbler with Gorilla-Glue-infused crumble, finished with Strawberry Haze cream?
Koscielski is excited about the possibilities.
"Think about all the research the human race has done with winemaking, studying it, practicing it for thousands of years. We're on the dawn of a new era with cannabis and all the health benefits and flavors it has. This is going to be the biggest ingredient that hits our industry in our lifetimes. I have no doubt about it."
---
DINING REVIEWS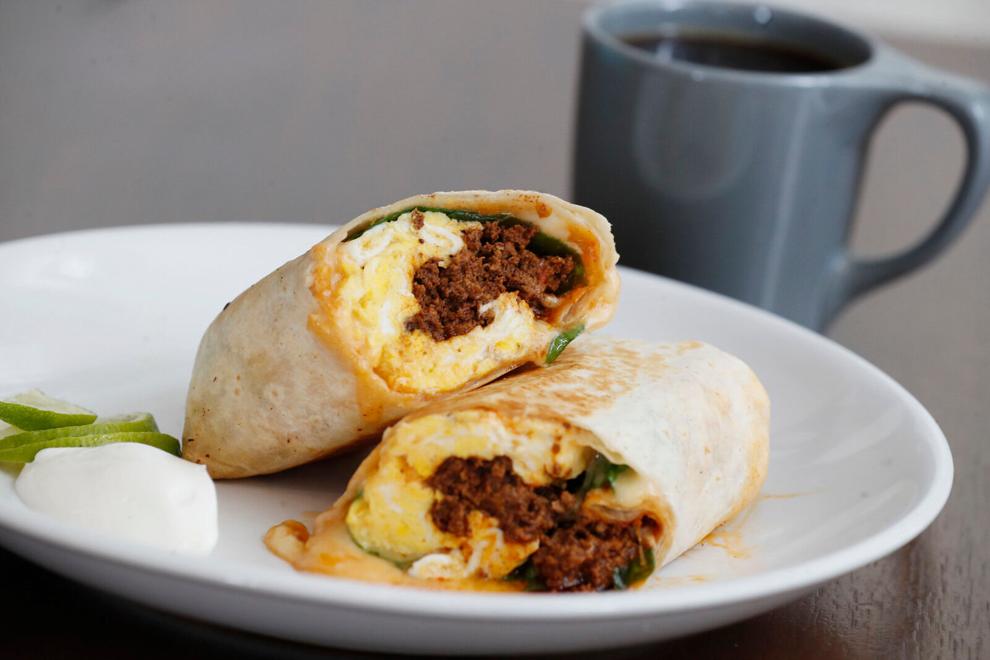 Public Espresso: With its grand downtown Hotel Lafayette space and Seneca Street offshoot where bagel confederates bake and boil, Public Espresso has been feeding Buffalonians solid scratch-made meals for years. Try the breakfast burrito with housemade garam-masala-scented chorizo, or a housemade English muffin-based Vlad breakfast sandwich with zippy cheese sauce. But call before you go, as the operation is currently closed for a precautionary pause, hoping to reopen Friday, March 5. Read more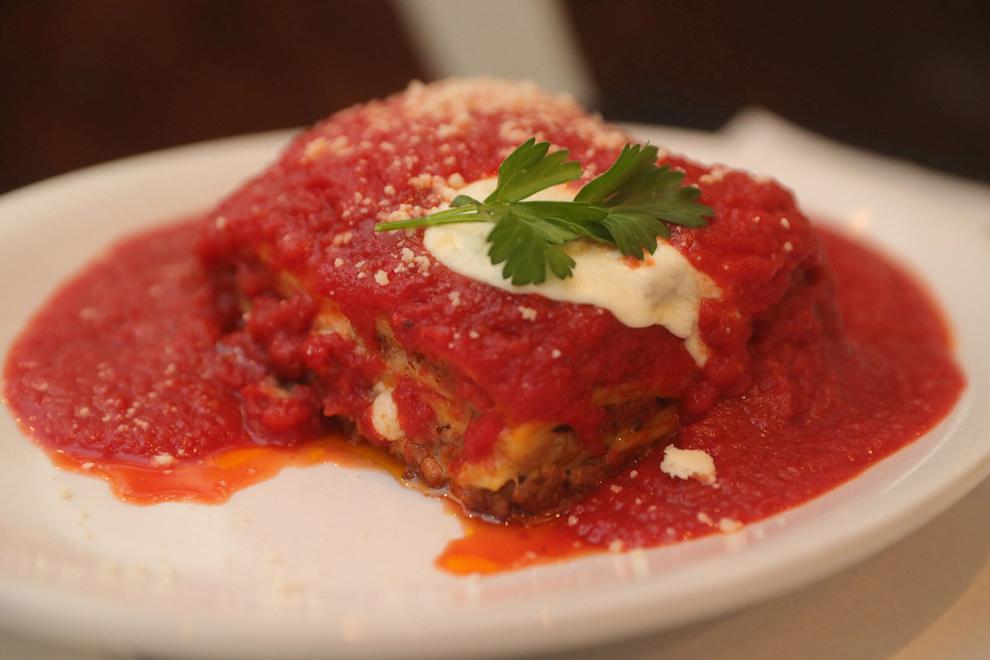 Next week: Cipollina: Revisiting some of the far-flung oases of deliciousness that have reappeared like crocuses, I traveled to Akron, where Jerry Clementi still brings housemade richness to his Italian-American menu. Bake your own bread, make your own pasta, and feed people housemade burrata, lasagna and garganelli for the price of a pizza, and my feeling is: The world should know. Read 2016 review
---
OPENINGS & CLOSINGS
Grover's is back: Cheeseburger soup fans rejoice, because the griddles at Grover's Bar and Grill are sizzling again. The Transit Road hamburger haven, at 9160 Transit Road, reopened Feb. 23. Hours: 11:30 a.m. to 9 p.m. Phone: 716-636-1803. Read more
New life for Witter's: The North Tonawanda sports bar at 300 Oliver St. has been taken over by a pair of young men with a fresh approach to the sports bar. Ben Tsujimoto has the story and the menu. Read more
White Linen gets redo: The owners of Rustic Buffalo Artisan Market have taken over the former White Linen Tea House at 6610 Shawnee Road, Wheatfield. A bakery-café is intended for the adjacent 3,400-square-foot former tea house, expected to open May 1. It's the same day the outdoor market reopens, which will run Saturdays and Sundays through Oct. 31 with a rotating cast of 22 artisans under tents. Ben Tsujimoto has the full story. Read more
---
MORE RESTAURANT INTEL
Portage Pie pulls through: The homestyle handiwork of Portage Pie, 42 N. Portage St., Westfield, will be back later this spring, with an announced reopening of April 14.
"If you would like to place an order, we will begin accepting phone calls every Wednesday and Saturday from 10 a.m. to 1 p.m. starting March 24," the business' Facebook page said. "We are thrilled to be coming back all fully vaccinated." Hours: noon to 5 p.m. Wednesday through Saturday; 11 a.m. to 2 p.m. Sunday. Phone: 716-232-4036. Read more
Scout makes her mark: Quinn Flaherty is a ninth-grader at Sacred Heart Academy, and a member of the first class of young women of Western New York working toward Eagle Scout after joining the Boy Scouts in 2019.
Her Eagle project is a program called Fuel WNY, raising money to feed medical workers on the frontlines against coronavirus. She's raised $8,000 so far, and is delivering meals from restaurants like Toutant and Carmelo's to workers at local hospitals.
"By preparing fresh meals with the local restaurants and delivering them to the hospitals, those who work at the hospitals do not have to worry about a meal. In turn, the restaurants also receive income and work." People can contribute at fuelwny.org.
---
ASK THE CRITIC
Q: I've had a package of ground beef in my freezer for a year. Is it still safe to eat?
A: If it's been under refrigeration since you bought it, yes. Frozen meat, seafood and vegetables will get less tasty as frost damage changes the texture and flavor. But unless you let it turn bad before freezing, it'll be safe to eat, if less appetizing, when it finally thaws.
---
WHAT I'VE BEEN READING
The vanilla bean has always seemed magical.
Then I started reading about the historic, botanic, and geographic streams that combined to make Madagascar the world center of vanilla production. "The modern vanilla industry in Madagascar involves crushing poverty, splurge-producing wealth, theft, murder, and money laundering — in addition to natural disasters and the leveling of pristine forests."
If you think this article from AtlasObscura might bum you out, I'd advise you not to read up on chocolate. Read more
---
Send restaurant tips and feedback on the Food & Drink newsletter to agalarneau@buffnews.com. Follow @BuffaloFood on Instagram and Twitter.