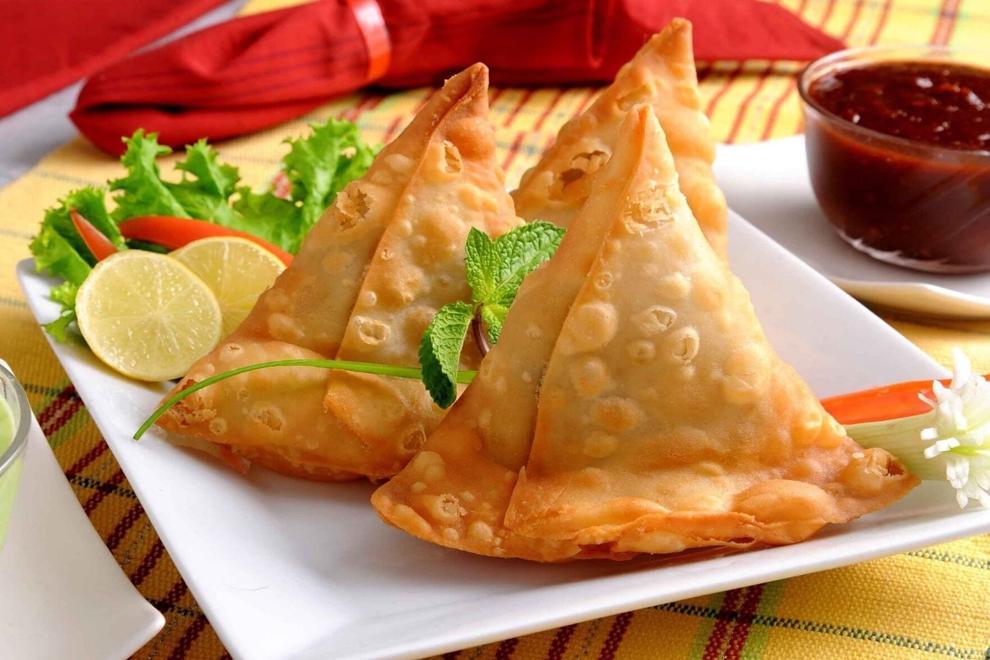 New neighbors broaden Broadway Market menu
International flavors from the homelands of new Buffalo citizens are joining the staples of earlier arrivals.
Soul food and Polish-American favorites have long been available in the historic spaces of the Broadway Market. Soon, savory specialties of Bangladesh, India, Pakistan, and Afghanistan will draw their own fans to the historic commercial space at 999 Broadway.
Bangladeshi restaurateurs Luthfun Hassan and Sayeda Moin are opening Apa's Kitchen on Friday. Their menu draws from Bangladesh, with the onion-lentil fritters called peaju ($2) among snacks ($1 to $8).
Indian choices include pani puri ($8), a member of the chaat snack family, with crisp puffs stuffed with chickpeas, potatoes, and chutneys. Pakistani chapli kababs, patties of spiced chicken sausage, are among the kabab, curry, and roast meat options. Hours will be 10 a.m. to 5 p.m. Tuesday through Saturday.
Also on Friday, Afghani cooking is also making a rare Buffalo appearance, thanks to Mohammad Zubair Alemyar and Mohamad Qasim Rahimi, who are the cooks behind Khoshmazeh Afghan Cuisine.
They'll do their best to make Afghani food better known in Buffalo with pop-up dinners at the Broadway Market served on Fridays through February.
Alemyar and Rahimi came to the United States with their families in 2017, after receiving visas in recognition of their help in assisting the U.S. military effort in Afghanistan.
There's a significant Afghani population in Buffalo, because of federal refugee resettlement programs. There are no Afghani restaurants short of Toronto, however. The community kitchen at the Broadway Market, available for rental, could help them find an audience for their cuisine.
During their pop-ups, Khoshmazeh ("delicious" in their native Dari) will offer dishes like bolani, griddled flatbread stuffed with potatoes and leeks ($2.50), and Kabuli pulao ($11.99), basmati rice steamed with lamb and spices, with candied carrots, raisins, and chopped almonds.
Mantou are Afghan dumplings (6/$7.99), stuffed with minced beef in this case, sauced with yellow pea sauce, garlic yogurt, and fresh mint.
Coming this spring: Buffalo Halal Sweets & Roti House, expected to offer Asian breads and sweets, including naan, roti, chapati, and tortillas.
---
When it comes to Buffalo's paused revitalization, local business leaders look to the future with optimism. Hear from Towne Auto Group, Roswell Park Comprehensive Cancer Center, Independent Health and Endeavor Western New York inside today's Prospectus! Read more >>
Prospectus 2021 Roundtable Series | Sponsored
---
DINING REVIEWS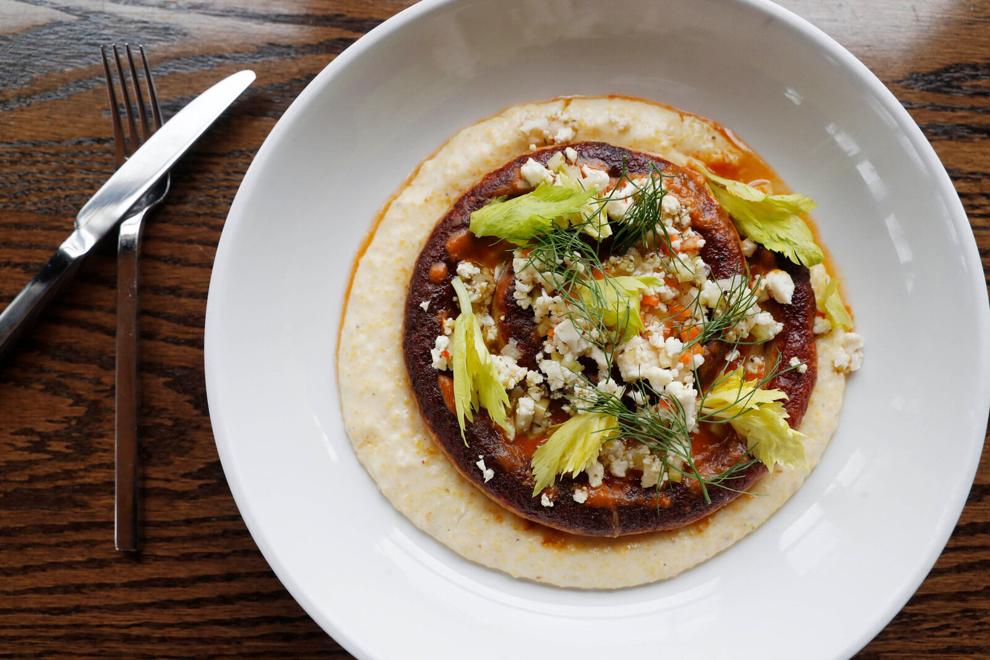 Prescott's Provisions: Confident cooking with the skills to back it up makes dishes like the wild boar ragu with housemade gnochetti pasta, yellowfin tuna with burnt orange, and that remarkable chicken-fennel sausage with giardiniera and nduja vinaigrette the season's must-have accessories. When's the last time you let yourself have a white cheddar popover? Read more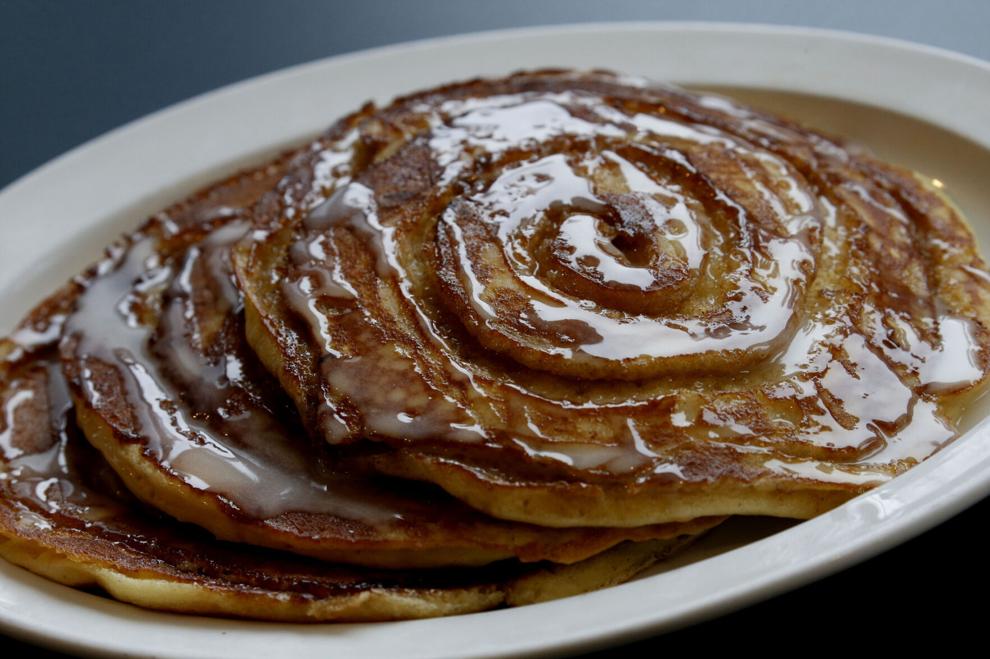 Next week: Campfire Grill: So often, attempts to get fancy with the basic stuff leave me wondering why they even bothered. Not at this Depew breakfast-and-lunch spot with a branch in Clarence. Creative flapjacks like those cinnamon roll pancakes and French toast with original notions about how to make your morning brighter are on the menu. Read more
---
OPENINGS & CLOSINGS
Intriguing tavern menu: The former Anchor Inn, 2437 William St., has made a comeback: Meet Pubski Pub, an old-school tavern room with a sassy new menu.
Fried bologna ($7.95), you might expect. But housemade ice cream, in strawberry or jalapeno?
Wings ($11.95 single), sure, but Krakow chowder ($6.95 bowl), of Polish sausage, potatoes, onions, garlic, cabbage, in creamy broth? Intriguing. If you get there before I do, please feel free to send me a report at the email below.
Hours: 11 a.m. to 10 p.m. daily. Phone: 716-464-3484.
Howling Rooster returns: The pride of Englewood Avenue is back serving up Roo-Ben omelets and bourbon-glazed meatloaf seven days a week. Read more
Betty's is back: Elmwood Village mainstay has returned to operations. Read more
---
MORE RESTAURANT INTEL
Louie's Deli, 8202 Main St., Clarence, had its window smashed in with a cinder block. The proprietors closed for the day, and came back to make chicken cutlet parmesan sandwiches, and serve their grateful customers. Read more
---
ASK THE CRITIC
Q: I had a horrible dinner at a local restaurant on Saturday night. It was a local institution, "old school," loved by many Google reviews.
This was a real clunker, but I was too embarrassed to complain. I want to support restaurants.
What would you have done?
–Susan Wolf, Williamsville
A: I get this question a lot.
My parents – who have been brought to many a fine table by their son – are still paralyzed by this exact quandry.
No matter how many times their own personal restaurant expert has looked them in the eye and said: "Why didn't you just tell them something wasn't right? They would much rather know and maybe fix it than have you here now pulling this face."
Folks: A polite request to fix a mistake is part of the customer's bill of rights. If the establishment declines to do so, then you can decide how to respond.
Never asking means you might just deserve that dyspepsia of regret.
---
Send restaurant tips and feedback on the Food & Drink newsletter to agalarneau@buffnews.com. Follow @BuffaloFood on Instagram and Twitter.