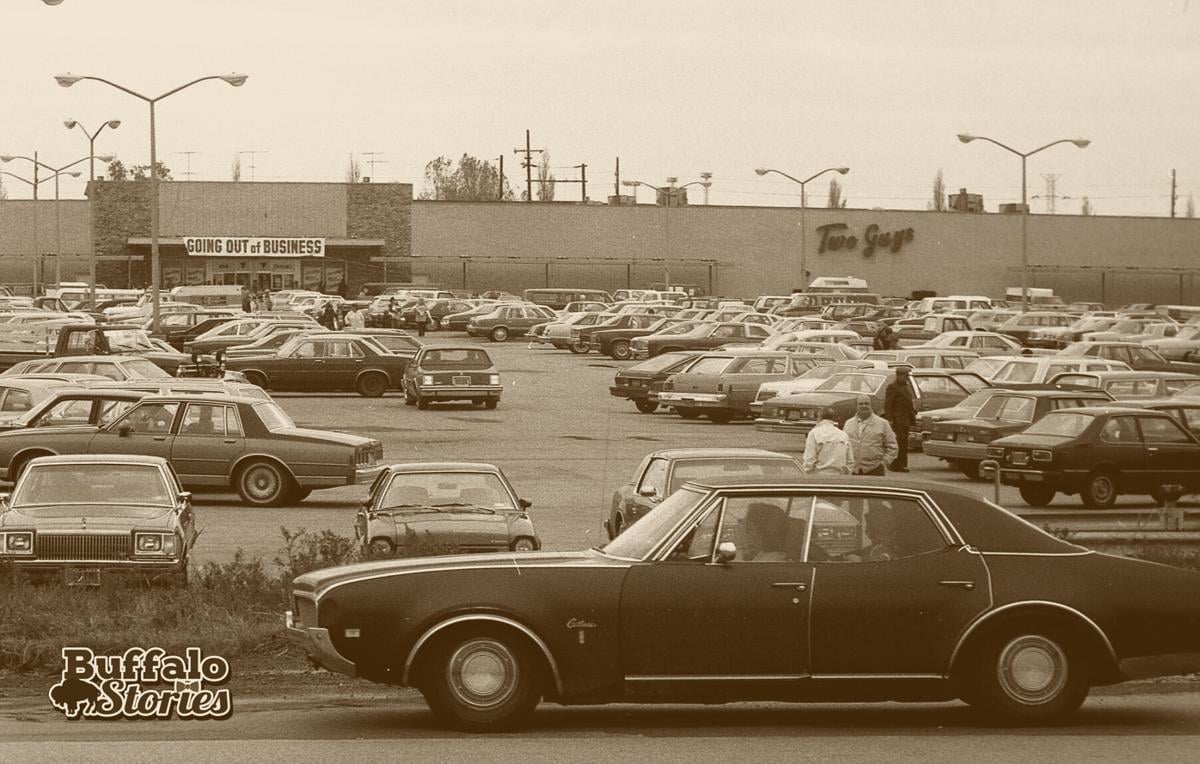 It was 40 years ago this week that Two Guys was continuing to liquidate the stock of two Buffalo-area stores.
"Holiday buys of a lifetime" were to be had at the stores at 2001 Walden Ave. in Cheektowaga and Sheridan Drive at Delta in Amherst.
When the New Jersey-based chain first came to Buffalo in 1967, "a new dimension in department store shopping" was promised in "a modern, well lighted and beautifully fixtured store that offers a wide variety of merchandise, attractively displayed and priced."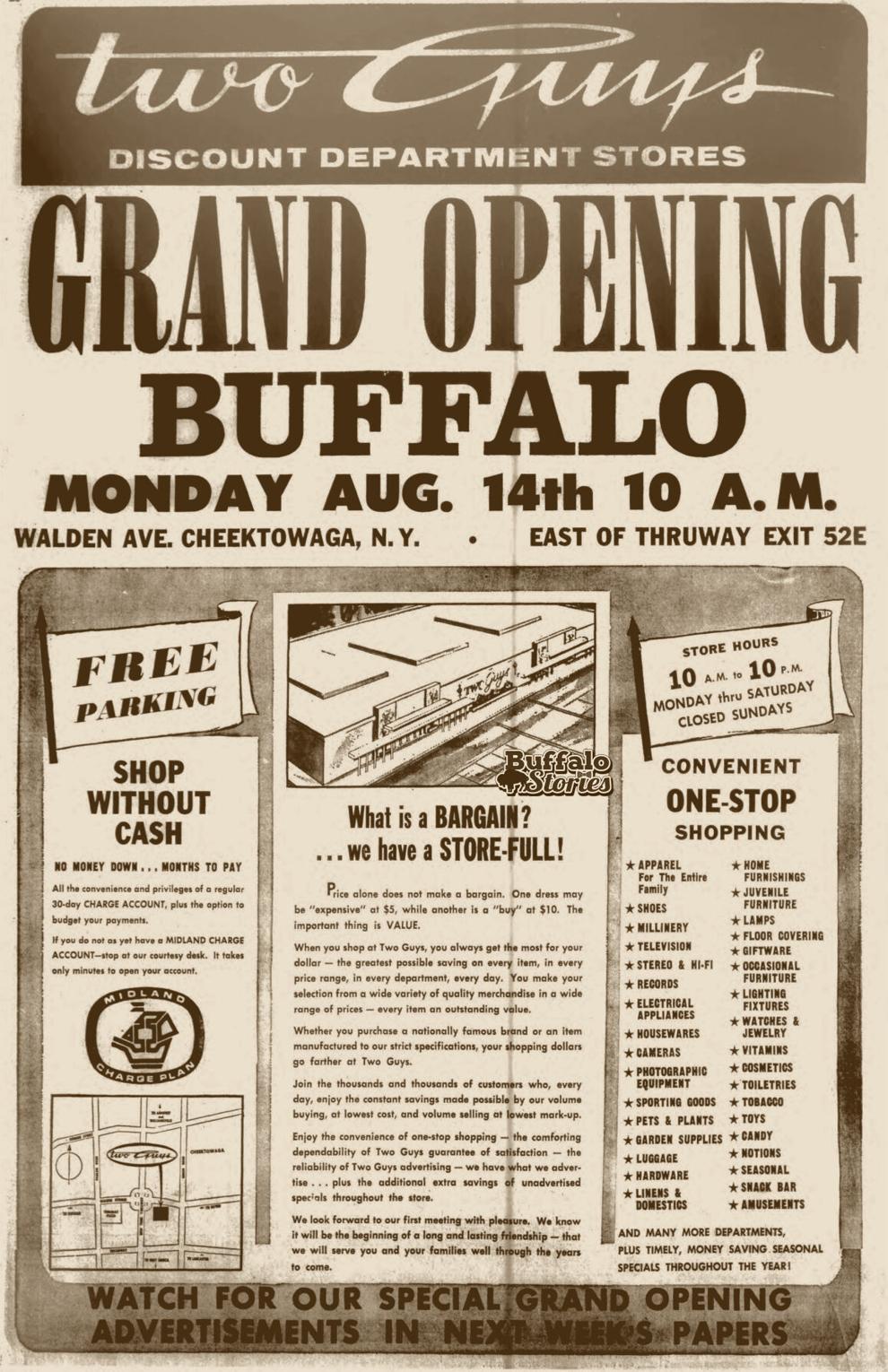 The Walden Avenue store was the 34th of the stores offering a "new concept in Discount Department Store shopping for the entire family."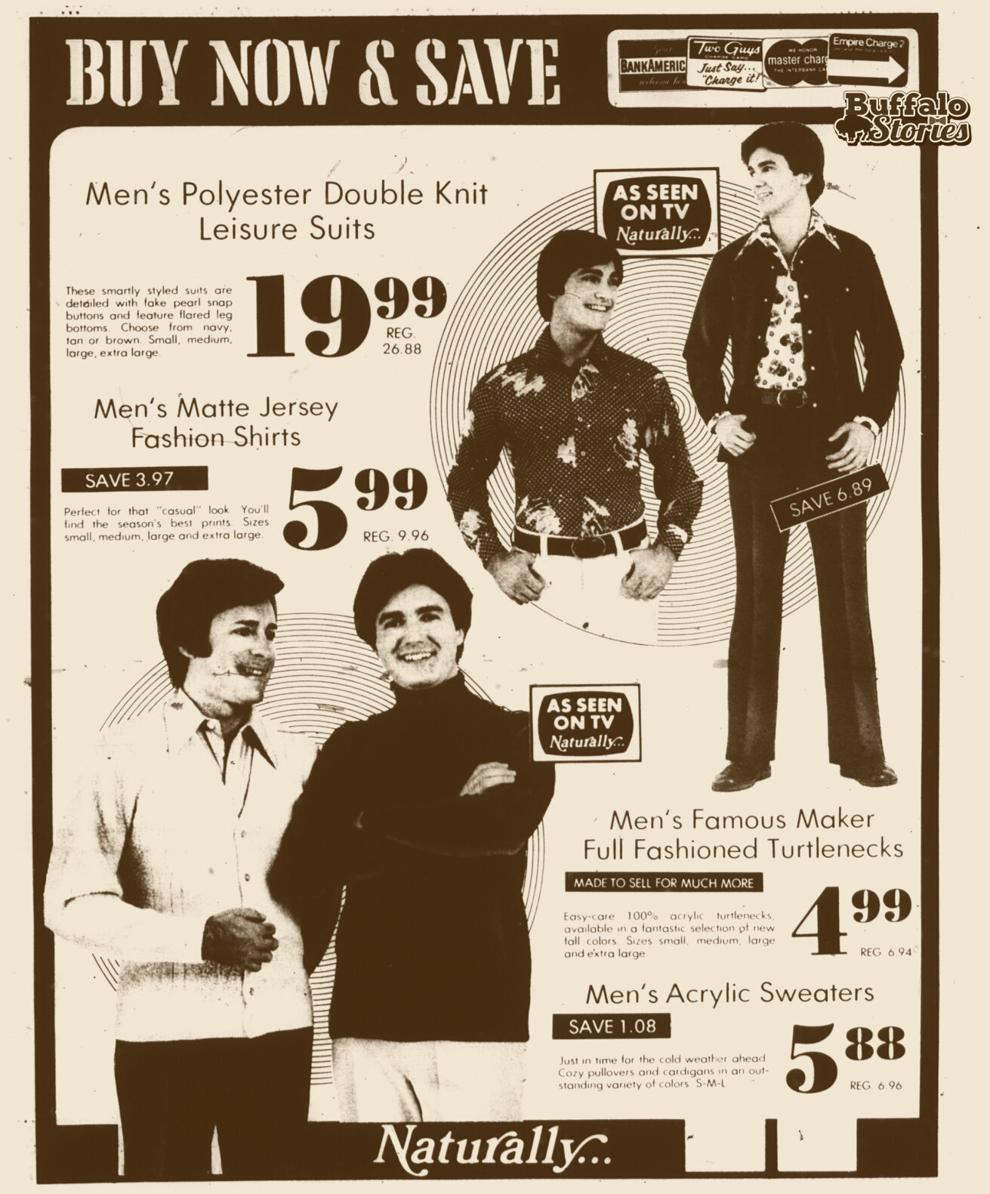 After 14 years, in October, 1981, Two Guys' parent company, Vornado Inc., announced the closure of eight stores across New York State and 19 total for across the 42-store chain – including the two Buffalo-area stores. About 300 local employees lost their jobs.
The news of the Two Guys closure added to the dark cloud hanging over Buffalo's retail landscape. A month earlier, King's Department Stores had announced the closure of all five Buffalo area stores, calling them not profitable. In the months leading up to the announcement, Sears had closed its landmark store at Main and Jefferson, heritage Buffalo retailer Hens & Kelly closed its downtown and Como Mall stores, and Sattler's pulled the plug on a store in the Seneca Mall as well as its iconic 998 Broadway location.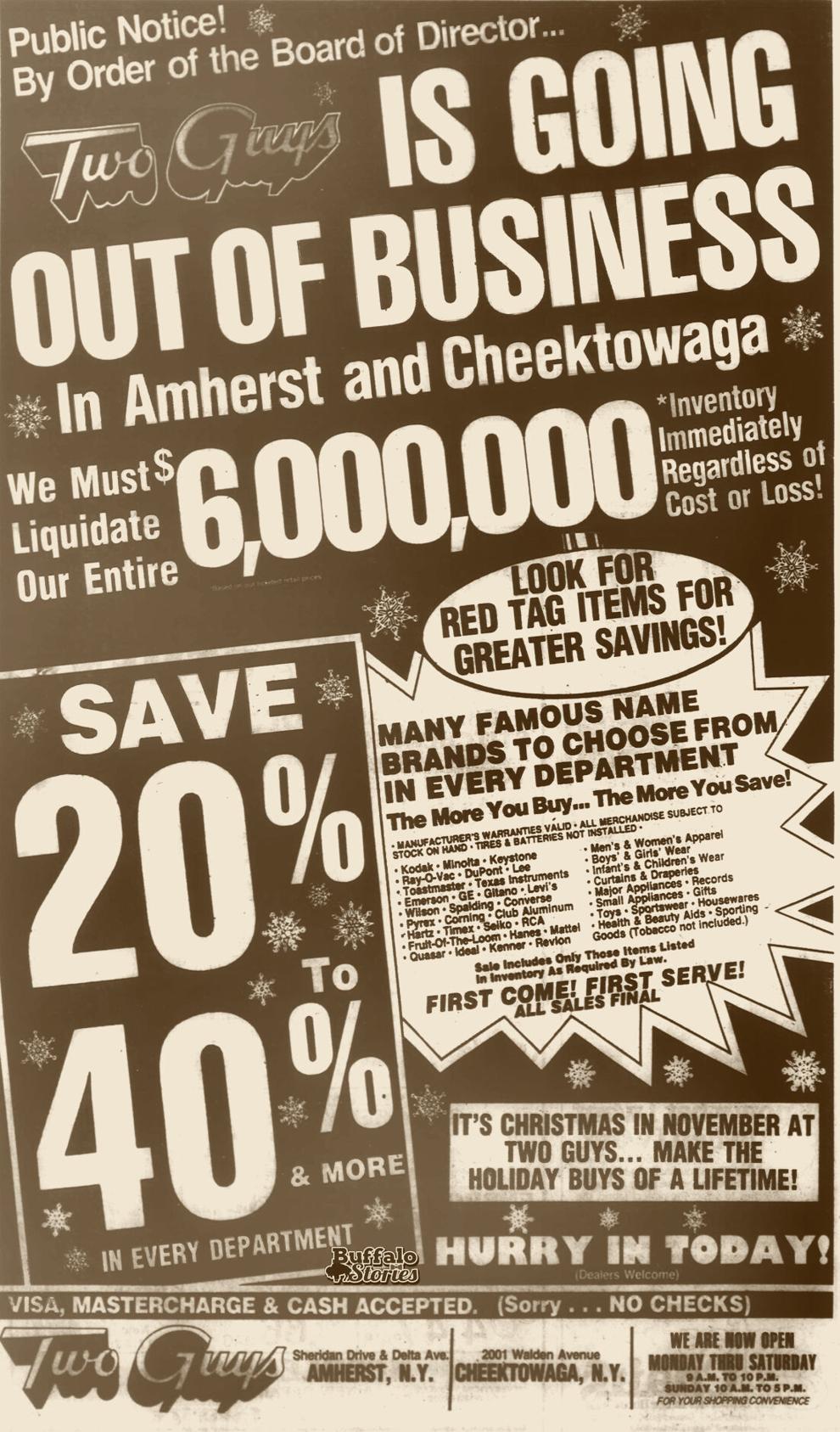 But as Two Guys faltered, another retailer that is well remembered and still beloved in Buffalo was ready to swoop in. Days after Two Guys announced its closing, Hills Department Store announced a seventh store would open by Christmas.
"We feel we're the store for the hardworking, everyday person," said Joseph Keil, District Manager for Hills in an interview with Courier-Express reporter Celia Viggo. "They're careful and shop around. When we get into a town like Buffalo, we always do well."
Steve Cichon writes about Buffalo's pop culture history for BN Chronicles, has written six books, and teaches English at Bishop Timon - St. Jude High School.