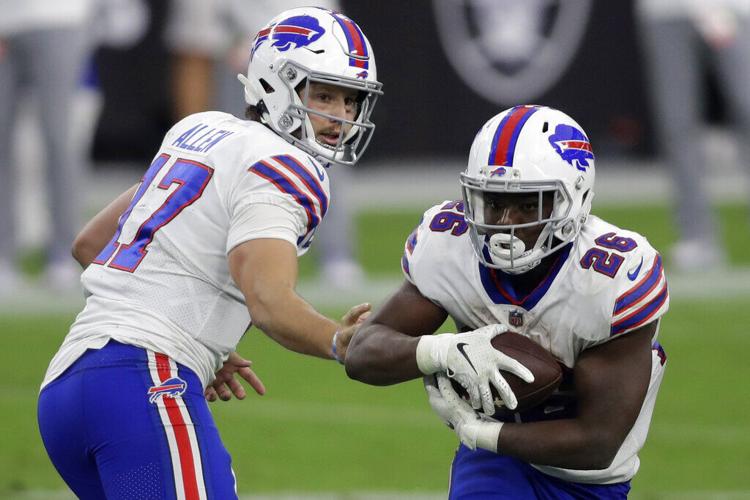 Bills Mailbag: Rush defense is tougher problem to solve than rush offense
The Bills are giving up 135 rushing yards per game through 10 games so far in 2020. Only four teams are giving up more.
On offense, the Bills are averaging 97.6 yards per game. Only three teams are averaging less.
The 7-3 Bills have two big problems: They can't stop the run and they can't do the running. Which of these things is the bigger concern?
Mark Gaughan answered that question to start this week's mailbag.
"I think the Bills' run-defense issues are more of a problem than the offensive line's run-blocking issues," he wrote.
The run game on offense, he says, is fixable.
Other mailbag questions this week dive into Gabriel Davis' slump and who to keep an eye on for the draft.
---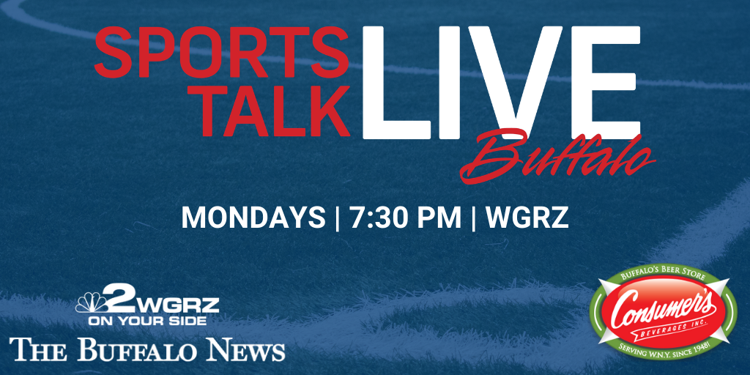 ---
MORE BILLS & NFL NEWS
Bills at the bye: The Bills might have been on a break this week during their bye week, but it's been a busy week here at The Buffalo News.
Here's a recap of some of our Bills coverage this week.
We thought this would be a good time to assess some key questions, looking at the team's first 10 games and ahead to the final six and beyond. So, we did a two-part roundtable with News sports writers Vic Carucci, Jay Skurski, Mark Gaughan and Jason Wolf.
In Part 1 they go over their biggest surprises of 2020 so far, discuss their biggest concerns and answer the questions, "Will the Bills make the playoffs?" and "Where will they be seeded?" Read more
In Part 2: Who do we want to see more from? What's the biggest looming offseason decision? Read more
From Jason Wolf came another can't-miss long read that if you haven't read yet will pair well with a cup of coffee this Saturday morning. Here's the story on how the Bills Radio Network is pulling of remote broadcasts of road games from Bills Stadium. And, more specifically, how they called a Bills-Cardinals classic in a windstorm. Read more
Stefon Diggs has been a great addition. You know it. He knows it. He leads the league in receptions. "For me, it's not really too much of a personal goal for me. My personal goal is winning, winning at a high level and doing everything I can for my team. So however everything else figures itself out, that's beyond me." Read more
Erie County has hired the international law firm Greenberg Traurig to represent the county in Bills Stadium lease negotiations at a cost of $350 to $500 per hour. Read more
Mask mandates: Pennsylvania has issued a mask mandate for athletes during outdoor activities. The Eagles and Steelers are exempt. Read more
'Daunting task': Sunday Night Football this week is an AFC West showdown between Kansas City and Las Vegas. As if preparing for Kansas City wasn't normally difficult, the Raiders have had 10 players this week on the reserve/Covid-19 list. Read more
---
MORE TBN SPORTS
Inside the NHL: Are players, cash-strapped owners heading for an ugly faceoff? Read more
Sabres: Prospect Jack Quinn's journey from first cut to first round. Read more
NBA draft: First impressions of the hits and head-scratchers. Read more
Post Time: Not so amazing Racing Kreskin in 2020. Read more
---
Have thoughts on the [BN] Blitz newsletter and our Bills coverage? Email Executive Sports Editor Josh Barnett at jbarnett@buffnews.com.
Be the first to know
Get local news delivered to your inbox!