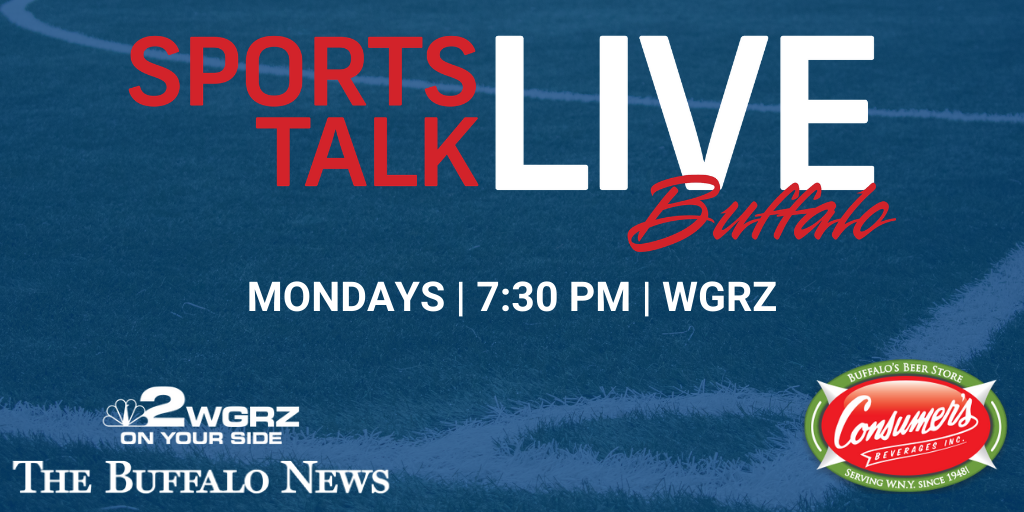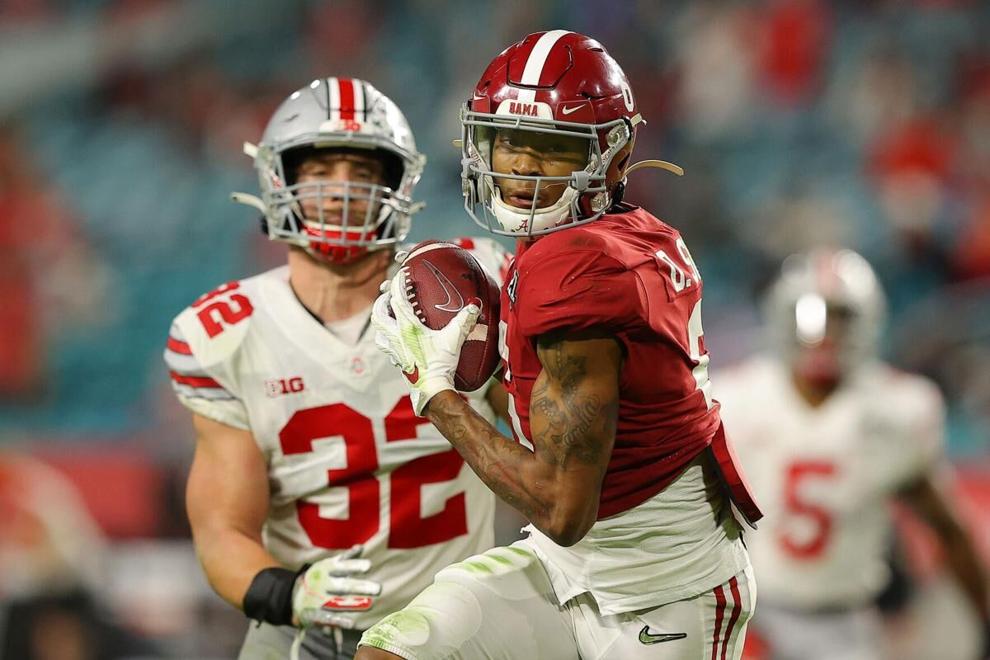 NFL draft preview: Bills stocked at wide receiver, but great year for depth
The Bills went from having one of the league's worst collection of wide receivers to having one of its best in just a few years, aided of course in the 2020 acquisition of Stefon Diggs.
Unless anything drastic happens (i.e. an injury) the Bills are pretty certain who their top four receivers will be on the depth chart in 2021: Diggs, Cole Beasley, Emmanuel Sanders and Gabriel Davis. Then there's Brandon Powell, who will try to replace Andre Roberts and win the returner job. And Isaiah Hodgins, the 2020 sixth-round pick who was injured last season.
Beasley and Sanders aren't very young, so while the Bills are highly unlikely to be using a top pick on a receiver, they will probably try to find some depth options. Luckily for them, it's a good year for that.
In part three of our series previewing the 2021 NFL draft at each position, Jason Wolf dives into the wide receiver class.
---
MORE BILLS & NFL NEWS
Josh Allen talks vaccine, contract and more: In an interview with honorary Bills Mafia member Kyle Brandt, Bills quarterback Josh Allen talked about the Covid-19 vaccine (he's unsure if he'll get it), his contract situation, how often he thinks about the AFC Championship loss and much more. Here's the transcription and story from Vic Carucci. Read more
Highmark brand will be memorable. But in what way? From columnist Rod Watson: "Every time there's mention of a Buffalo Bills game, a concert or any other event at the stadium, Western New Yorkers will hear the Highmark name. The only question is: What will they think when they hear it? A lot of people might well think, 'This is the company that is shortchanging Western New York.'" Read more
More OL depth: The Bills added more depth Wednesday when they signed free-agent guard Forrest Lamp. Lamp, 27, spent the past four seasons with the Los Angeles Chargers. He was a second-round pick – 37th overall – in 2017. Read more
Draft preview: Miss part one or part two?
Part one: Bills don't need a quarterback, but good year for teams that do Read more
Part two: Bills and running back? Let the arguments begin Read more
Brady on GMA: In an appearance on "Good Morning America," Tom Brady had this to say about the Patriot Way: "When you're in one place for 20 years, you think that's the only way. And I think when you go to a different place, you realize, 'Wow, there's another way that people do things.'" Read more
---
MORE TBN SPORTS
Sabres: 'Confident' again, Sabres' Rasmus Dahlin thriving under interim coach Don Granato Read more
No timeline for Sabres to receive Covid-19 vaccinations, says Granato Read more
Baseball: Keith Hernandez cat 'emergency' overshadows Mets' first homer of season Read more
High schools: McMillan, Dowling and Canisius defense shine in win at St. Francis Read more
Canisius High School plans expansion of athletic complex in West Seneca Read more
High school football schedule, April 8-12 Read more
---
Have thoughts on the [BN] Blitz newsletter and our Bills coverage? Email Executive Sports Editor Josh Barnett at jbarnett@buffnews.com.