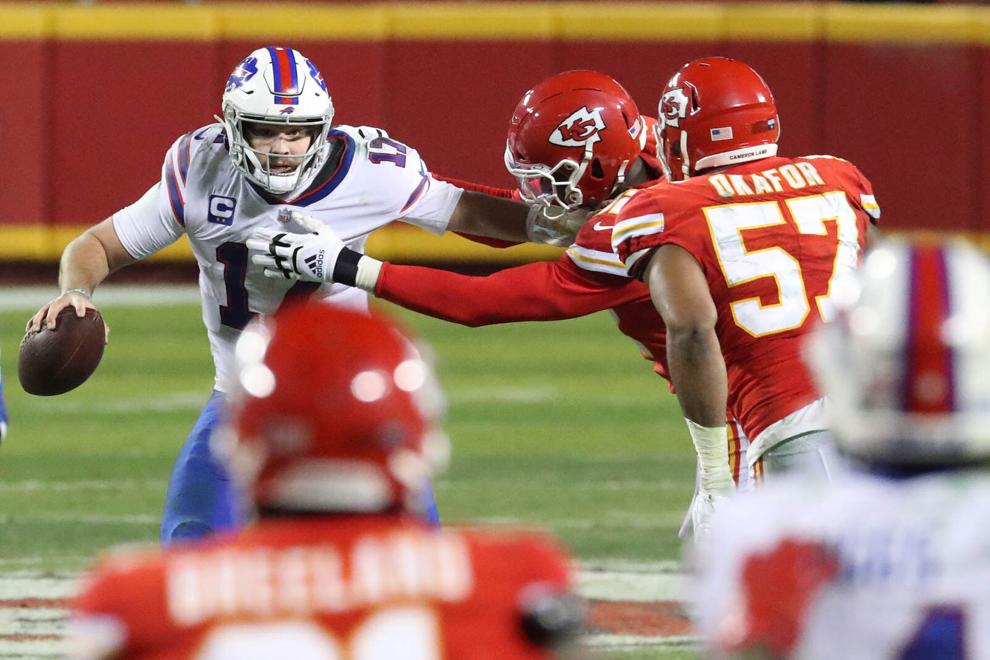 How Bills' Josh Allen will work to become a better quarterback in 2021
No player's improvement in the NFL was more apparent this season than Josh Allen's. The third-year quarterback became an MVP candidate and almost made it to the Super Bowl.
He made incredible strides in accuracy and decision making. The addition of Stefon Diggs opened up the offense, and Allen's abilities took over.
He set franchise records and led the Bills to their first AFC East championship since before he was born.
So, what comes next? Did this year's leap only scratch the surface? In what areas can he still improve?
Brandon Beane said Allen pretty much led his own exit interview this week and went through the things he has to do this offseason.
"Feeling this hurt and pain and letting it fuel me, using it the right way and focusing everything that I have on becoming better," Allen said.
---
Eat like the pros! Chef Darian Bryan shows us how to make Mitch Morse's favorite dish – pan-roasted turkey breast with quinoa and veggies. Learn how to make this hearty meal at home. Watch Now >>
Dig In, Buffalo | Sponsored
---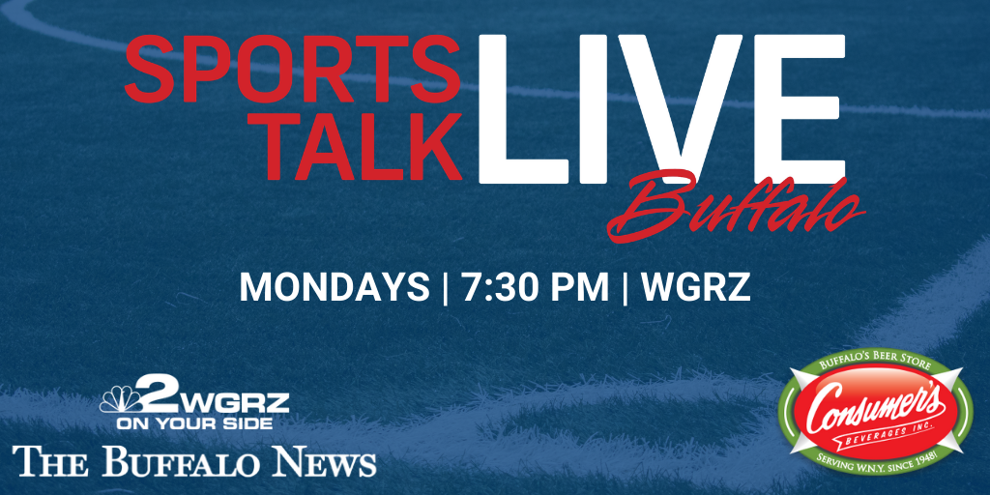 ---
MORE BILLS & NFL NEWS
Charts show how Josh Allen improved deep, middle, short: Josh Allen's big weakness in 2019 quickly became a strength in 2020. It was clear in Week 2 we were seeing a different passer, especially on deep balls. But it wasn't just deep balls, Allen improved throwing the ball to every distance. Mark Gaughan has the charts to show it. Read more
Mailbag: Is Devin Singletary guaranteed to be back? Will the Bills move on from John Brown? Who was the biggest surprise in 2020? Could Christian Wade be an option at running back? Jay Skurski answered those questions and others in this week's mailbag. Read more
Allen, Dawkins, Feliciano fined: Josh Allen was fined $15,000 and Dion Dawkins and Jon Feliciano were fined $10,000 for their role in the pushing and shoving match that followed a sack of Allen in the fourth quarter of the AFC championship game. Read more
ICYMI: "You know that pit-in-your-stomach feeling as you wait for medical test results? Try experiencing that every day for about six months – only you're waiting on results for about 200 people, not just yours." Jay Skurski has the story on how the Bills navigated the pandemic. Read more
Blockbuster deal: The Rams and Lions are swapping quarterbacks, and Los Angeles paid a lot for it. Read more
CDC touts NFL efforts: "The CDC believes that the NFL's measures can apply throughout American society to limit the spread of the virus 'to settings such as long-term care facilities, schools, and high-density environments.'" Read more
---
MORE TBN SPORTS
Sabres/NHL: Inside the NHL: The multigame series is a fun part of this new schedule. Read more
Mike Harrington: Even as they struggle, Sabres finding the way to scoop up points. Read more
Jack Eichel's shootout goal sends Sabres to victory with Sam Reinhart out. Read more
Colleges: Dominick Welch, Osun Osunniyi boost St. Bonaventure in win against George Mason. Read more
Nwandu, Cintron go on the offensive to lead Niagara University past Monmouth. Read more
Central Michigan rallies late to avoid upset by UB women. Read more
Canisius College hockey falls to RIT. Read more
Beauts: Beauts win series opener on Chesson's power-play goal. Read more
Today in sports history: Doug Williams leads Washington to rout of Denver in Super Bowl XXII. Read more
---
Have thoughts on the [BN] Blitz newsletter and our Bills coverage? Email Executive Sports Editor Josh Barnett at jbarnett@buffnews.com.