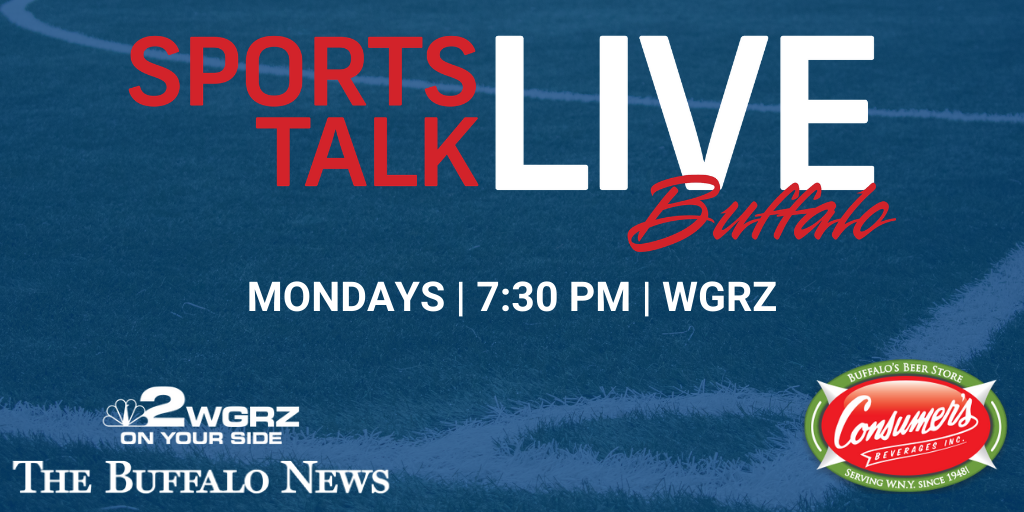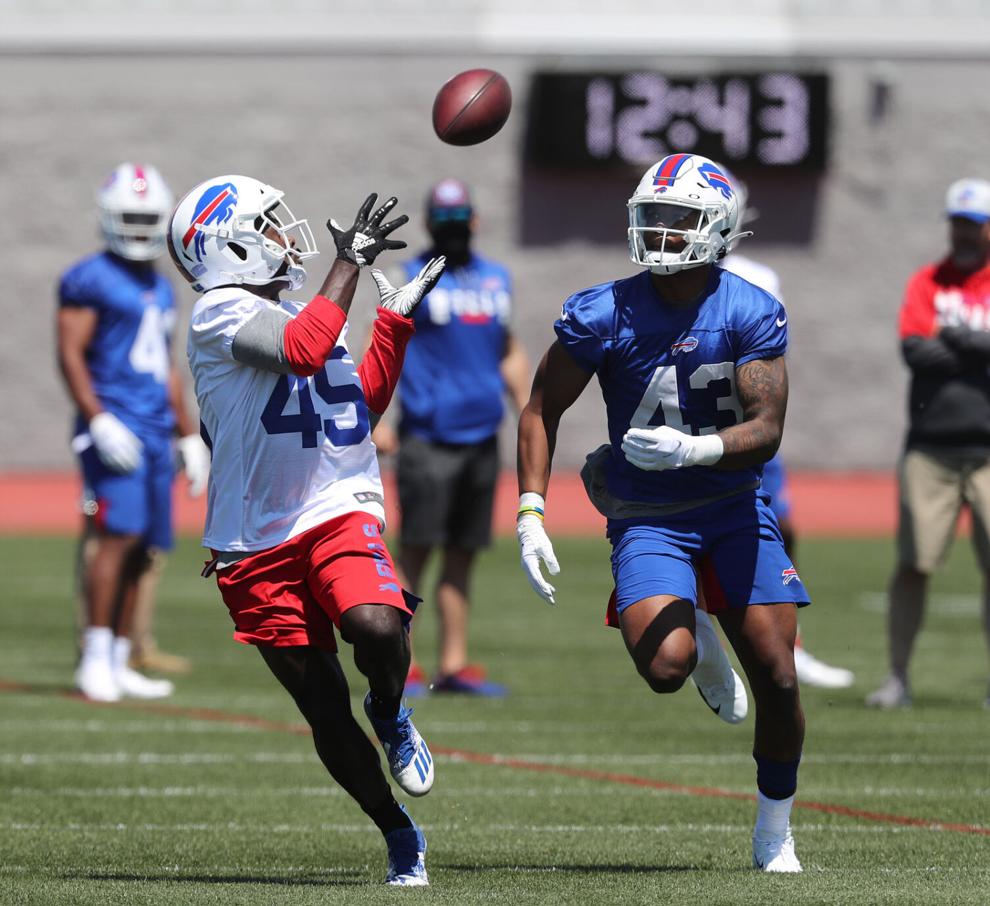 Inside the Bills: Christian Wade's aiming higher than just the practice squad in 2021
Like many people with loved ones living in other parts of the world, Christian Wade hasn't seen his parents since March of 2020. And in a rare occurrence, the well-traveled former professional rugby player felt a bit homesick last season.
"I really was yearning to get home," Wade said in an interview with The Buffalo News. "As it stands, I've had to just press the reset button, get back into work mode and just do what I need to do."
Wade, who is part of the NFL's International Player Pathway program, is in the same situation he was the last two seasons: He'll head to training camp this year with a chance to make the Bills' 53-man roster. 
Is that chance realistic? Will the Bills cut him instead? He could also get another exemption. 
Wade was at a disadvantage last season without having preseason games or spring practices and a condensed training camp. This year will be different.
"I didn't come over here to just take part or be on the practice squad," he said.
---
MORE BILLS & NFL NEWS
Preseason opponents: Teams that have nine home games this season, as the Bills do, will only play one home preseason game. Here is their preseason schedule. Read more
Brandon Beane awarded: Beane has won the Jack Horrigan Award for his professional dealings with local and national media, the Pro Football Writers of America announced Thursday. Read more
Local QB signs with Packers: Former St. Francis quarterback Jake Dolegala is signing with the Green Bay Packers, his agent told the NFL Network. Read more
The road back: Career over? Tommy Sweeney thought about it while being forced to refrain from any sort of physical exertion for three months. "The walls were closing in," Sweeney said. "It sucked." In case you missed it, the Bills' tight end opened up to Jay Skurski about his long road back. Read more
John Brown the leader: The former Bills receiver believes he's the answer to fill the wide receiver void of the Las Vegas Raiders after Nelson Algholor bolted for New England during the offseason via free agency. He'll be relied on as a mentor, too. Read more
Where'd all the cutouts go? From The Ringer's Nora Princiotti: "There were few, if any, fans in NFL stadiums last season. Taking their place were thousands of cardboard cutouts representing fans, former players, celebrities and even pets. As the league returns to business as usual, what happened to them all?" Read more
More than London: Why is the NFL expanding from London and Mexico to games in Germany? Sports business analyst Rick Horrow explains. Read more
Want normal? Get vaccinated: That was the message from Tampa coach Bruce Arians. He told players, "If you want to go back to normal, get vaccinated," ESPN reported. Arians said the Bucs are holding a vaccine drive for players and family members. Read more
---
MORE TBN SPORTS
Sabres: Inside the Sabres: Evaluating 5 possible landing spots for Jack Eichel Read more
Colleges: UB high jumper Brandon Burke makes calculated leap to NCAA championships Read more
UB football gets commitment from Iowa junior-college OL Read more
St. Bonaventure basketball to face VCU, Saint Louis, Richmond twice in Atlantic 10 Read more
High schools: Monsignor Martin high school football schedules released Read more
Photos: Day 1 of the All-High track and field championships View photos
Baseball: Mets' Alonso says MLB is intentionally manipulating baseballs to suppress free-agency value Read more
---
Have thoughts on the [BN] Blitz newsletter and our Bills coverage? Email Executive Sports Editor Josh Barnett at jbarnett@buffnews.com.