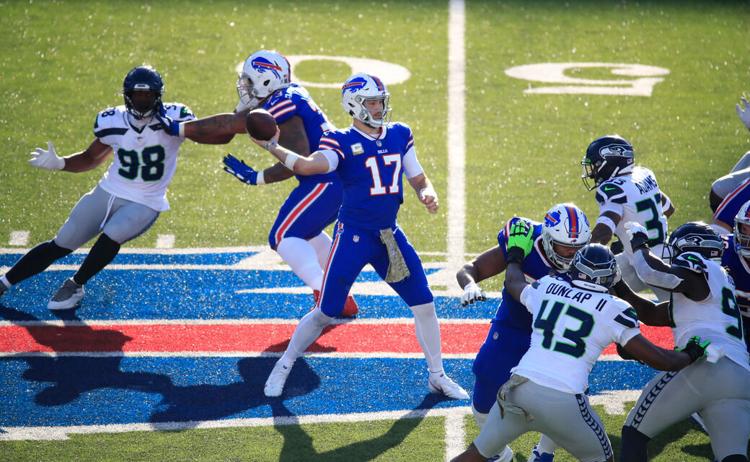 Roundtable Part 1: Where will Bills be seeded in the playoffs?
Probably 100% of Bills fans, if asked before the season, would take a 7-3 record and at least a tie for first place in the AFC East through Week 11. They probably wouldn't quite understand this specific path to 7-3.
A once-dominant defense has not been nearly as good. The running game has been nonexistent. The Bills are getting next to nothing from their tight ends. 
All of that said, they were a fluke "Hail Murray" away from being 8-2. Josh Allen has at times looked like a candidate for MVP. Stefon Diggs leads the league in catches and receiving yards.
It's been a largely successful 2020 so far for the Bills. But where do they go from here?
Our staff members this week are tackling the state of the Bills here at the bye week with our version of a written "roundtable."
We answered some big picture questions in part one.
---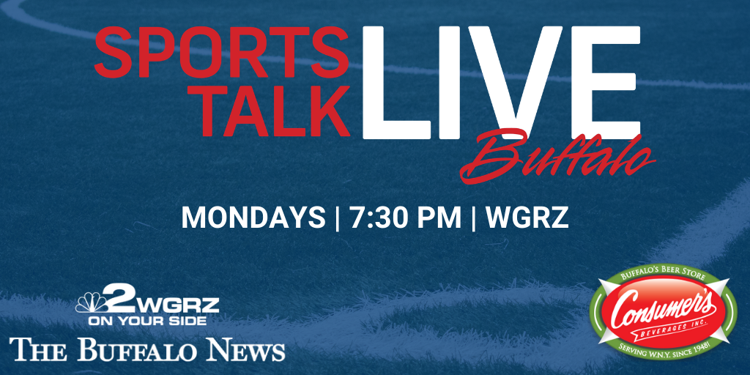 ---
MORE BILLS & NFL NEWS
Roundtable part two: In part two of our Bills roundtable, our staff answers the following: Which player do you want to see more from? (There are many choices.) What's the biggest looming offseason decision? And how has the lack of fans impacted the Bills? Read more
Activated: Three Bills were removed from the reserve/Covid-19 list on Thursday. Read more
The NFL is enhancing its Covid-19 protocols for the rest of the season. Read more
Big ratings: The Bills-Cardinals game was placed in front of a much larger CBS television audience than the two markets normally get. Locally, it was the second highest-rated game of the season in Buffalo. Alan Pergament has some Bills TV notes. Read more
In case you missed it: Speaking of that Bills-Cardinals game ... If you missed Jason Wolf's inside look at how the Bills Radio Network is pulling off road games remotely from Bills Stadium, here it is. Read more
Our picks: Riding Arizona's last-minute win over the Bills, two of our three pickers against the spread chose the Cardinals to cover as three-point underdogs Thursday night. Here's who else our staff likes this week. Read more
Miami's path: The Dolphins could tie the idle Bills this week atop the AFC East. Here's their path to the playoffs. Read more
---
MORE TBN SPORTS
From WNY to the NBA: Jordan Nwora is ready to get to work with the Bucks. Read more
College hoops: UB's Dyaisha Fair, Summer Hemphill earn preseason All-MAC women's basketball honors. Read more
Bona pauses men's basketball activities due to Covid-19, withdraws from tournament. Read more
UB men's basketball plans to go to Bubbleville despite no set opponents. Read more
St. Bonaventure women to open Atlantic 10 schedule Dec. 11 at Duquesne. Read more
College hockey: Niagara University hockey's season-opening series at St. Lawrence canceled. Read more
---
Have thoughts on the [BN] Blitz newsletter and our Bills coverage? Email Executive Sports Editor Josh Barnett at jbarnett@buffnews.com.
Be the first to know
Get local news delivered to your inbox!