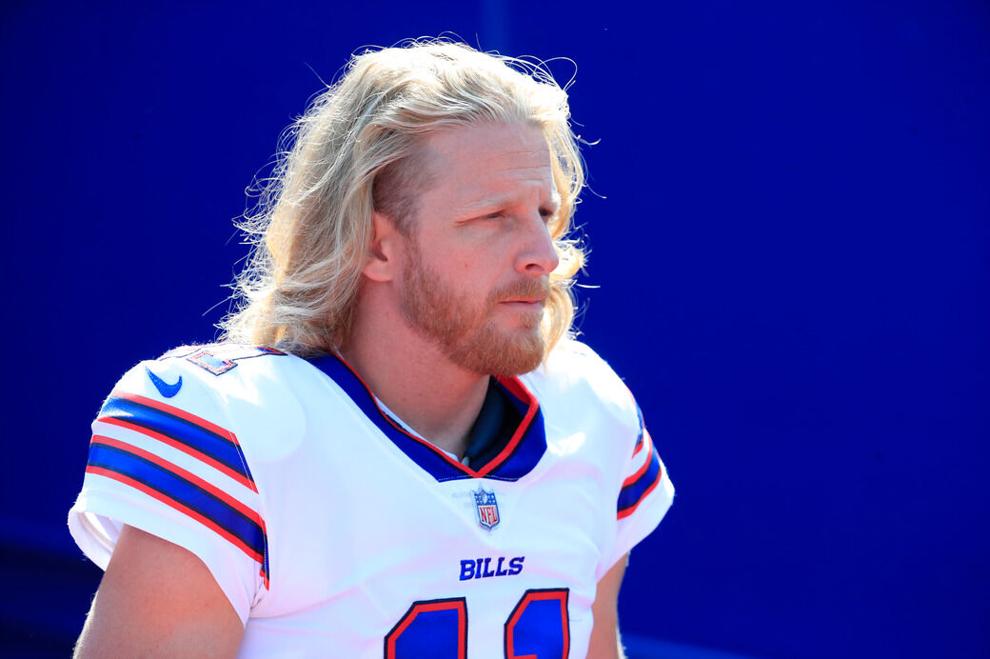 Breaking down the relevance: Bills ranked 25th in height and weight in 2020
Are height and weight overrated in the NFL?
It probably depends who you ask, and which position you're asking about. But clearly the league has morphed into a sport where size, strength and toughness no longer equate to winning records in the standings.
Winning in the NFL is more based on speed, quickness and talent, with the latter of the three probably being the most critical. 
Size and strength, however, are still important on the front lines, and the Bills, without Star Lotulelei in 2020, were small on the defensive line, which was arguably their weakest positional group.
On the other hand, a position where many think size matters is at receiver. For the Bills, it meant very little.
Six of the eight shortest receiving corps in the league ranked in the top 12 in passing yards.
Mark Gaughan has more numbers to put things in perspective.
---
MORE BILLS & NFL NEWS
Lotulelei 'excited to be back': Star Lotulelei's absence from Buffalo's organized team activities was a development Sean McDermott called "unfortunate." But two videos posted recently on social media probably removed any doubt that the defensive tackle wasn't in shape. And he'll be at mandatory minicamp this week. Read more
Singletary is blocking out the 'noise': The running back says he's not paying attention to the fan and media criticisms of him. "Noise is noise," Singletary said. "I don't pay attention to it. There's always going to be noise if you do good, if you do bad. That's just what it is." Vic Carucci's latest takes us inside Singletary's offseason. Read more
Mailbag: How many quarterbacks should the Bills keep? Will one of them be Jake Fromm? Does Jim Overdorf still have a role in Bills contracts? Does what happened to Jon Rahm last week change the outlook for some players on getting the vaccine? Jay Skurski tries to tackle those questions and others in this week's mailbag. Read more
Where do Bills rank in 'top speed?' The Bills had the No. 2-ranked offense in the league in terms of points scored and yards gained. They say speed kills in the NFL, but were the Bills among the fastest teams in the league? Not quite. Here's a look at the Next Gen Stats. Read more
Bandwagon fans: Here are Adam Schein's annual rundown of bandwagons you should hop on in 2021. Read more
---
MORE TBN SPORTS
Sabres: Mailbag: How will the stalemate with Jack Eichel end? Read more
Blue Jays: With the Blue Jays in Buffalo, readers share big-league wish about next seat over Read more
Sean Kirst: Buffalo fans, a big-league team and an empty seat Read more
High schools: St. Joe's wrestler Zimmerman is Catholic state champion Read more
School tracksters now headed to sectional meets, climax of the season Read more
Canisius pair fourth overall but first among school crews in junior final Read more
Colleges: UB football's salary pool for new assistant coaches tops $920,000 Read more
UB safety Tyrone Hill will transfer to Washington State Read more
---
Have thoughts on the [BN] Blitz newsletter and our Bills coverage? Email Executive Sports Editor Josh Barnett at jbarnett@buffnews.com.