As We See It: County Hall
Buffalo is many things to many people, and those people often have different perspectives based on their own experiences. 
"As We See It," a series by The Buffalo News photography staff, takes a fresh look at local landmarks with each of our photographers offering his or her unique perspective.
Erie County Hall, a conservative version of Gothic Revival, was designed by architect Andrew J. Warner and constructed from 1872-1875. The most prominent feature of the design is the bulky central tower, sculpted by Giovanni F. Sala and topped with huge figures representing justice, mechanical arts, agriculture and commerce.
Inside the building, the deed room remains unchanged from Warner's original design. The remainder of the building underwent extensive renovation in 1925 by Harold Jewett Cook, a local architect renowned for his bank designs. A three-year, $3.4 million restoration project was completed in 2015 and included masonry repointing, removal and replacement of copper gutters, refurbishment of the iconic clock tower, and repairs to structural steel supports.
President Grover Cleveland began his political career here, serving as Erie County sheriff. President William McKinley's body laid in state in the building, drawing more than  90,000 people in 1901. His assassin, Leon Czolgosz, was tried and convicted here in just two days. Erie County Hall is now home to the offices of the Erie County Legislature, as well as County Court offices. The building is on the National Register of Historic Places.
See our other featured places:
Erie County Hall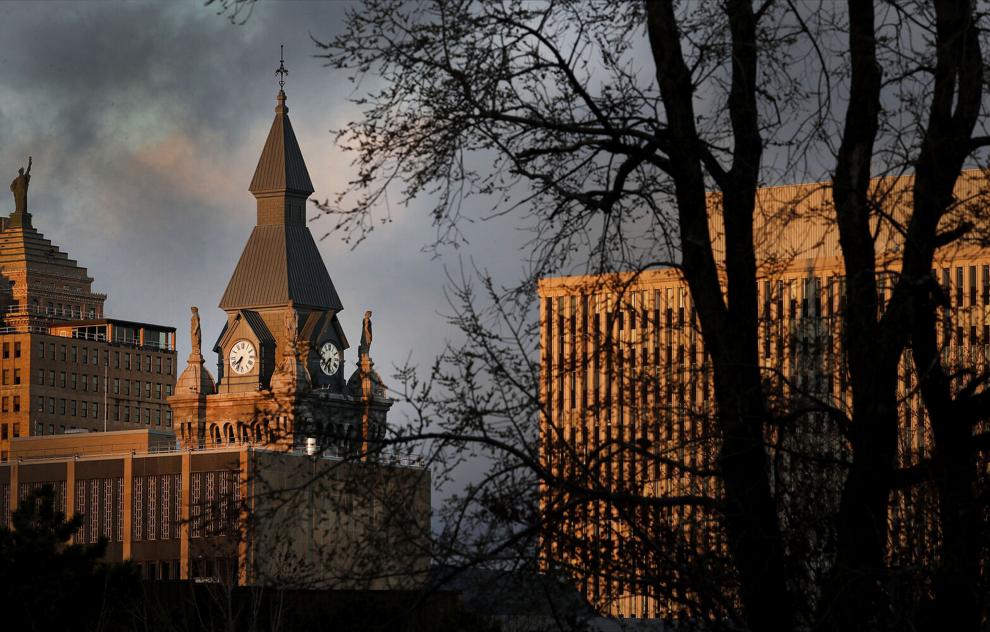 Granite stonework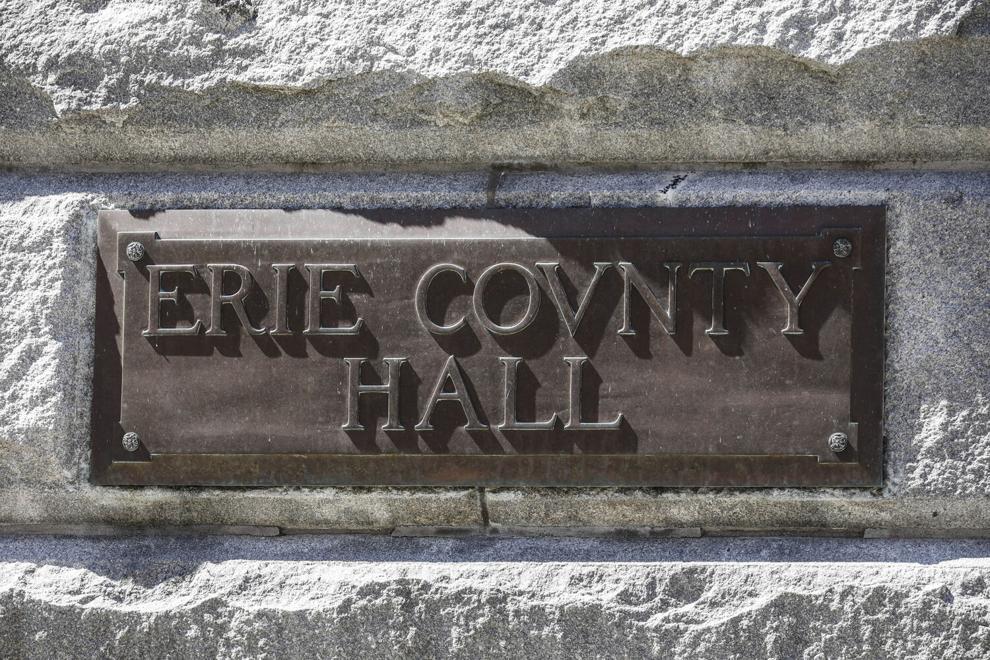 Above & Beyond 716: Old Erie County Hall
Tower clocks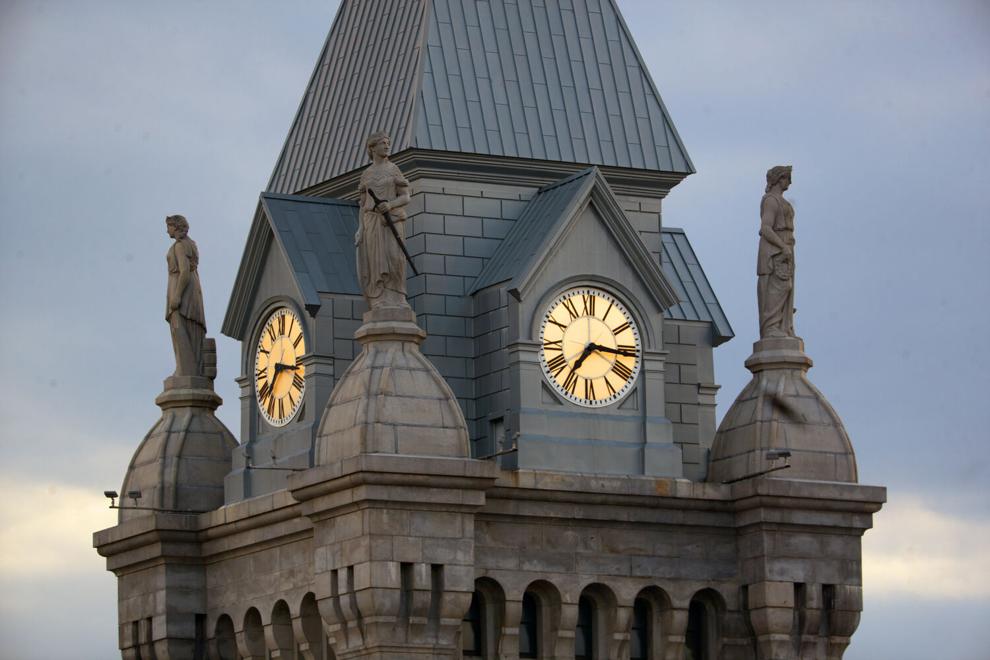 City view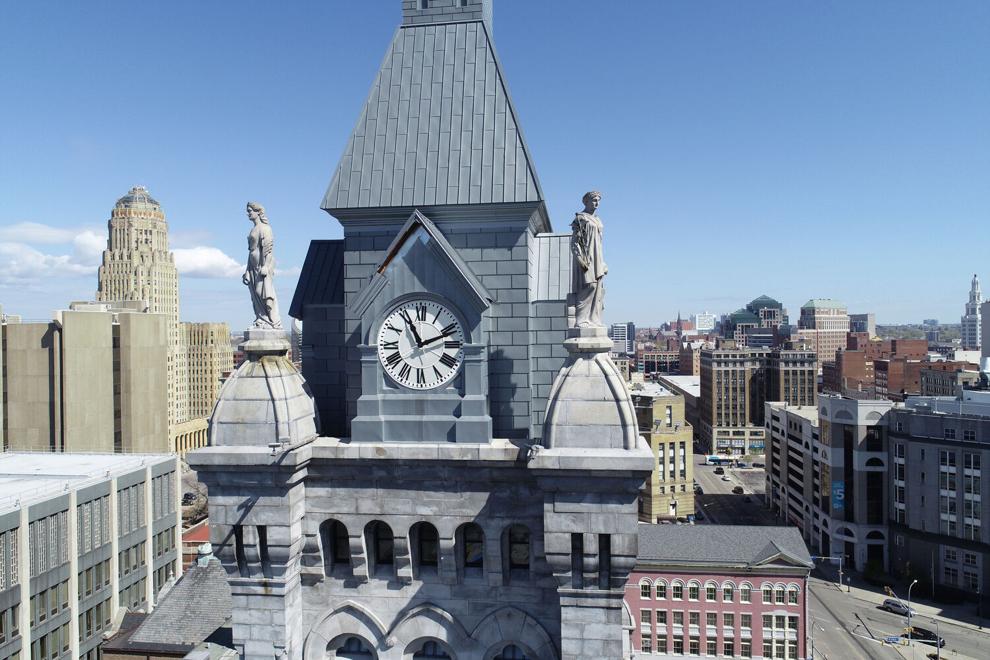 A view of the clock tower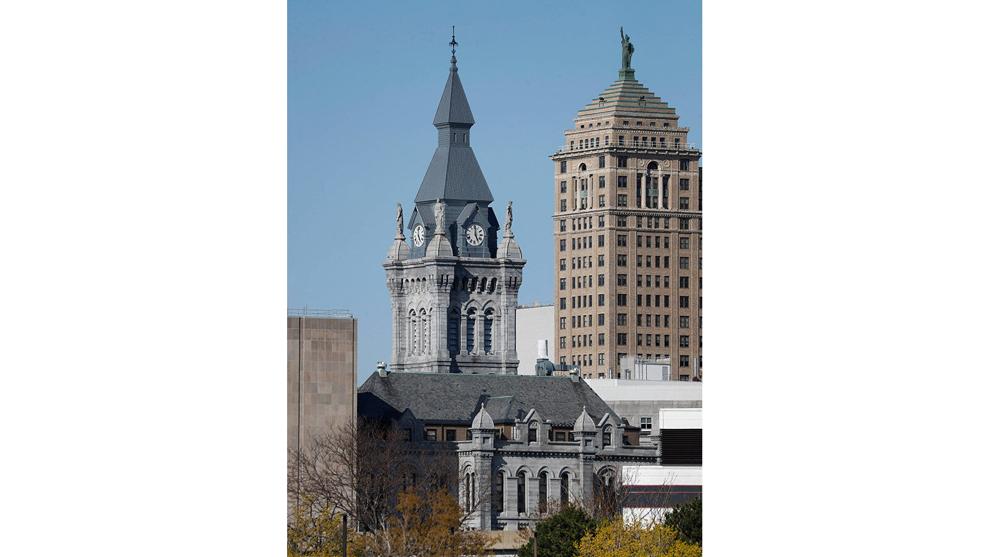 Four statues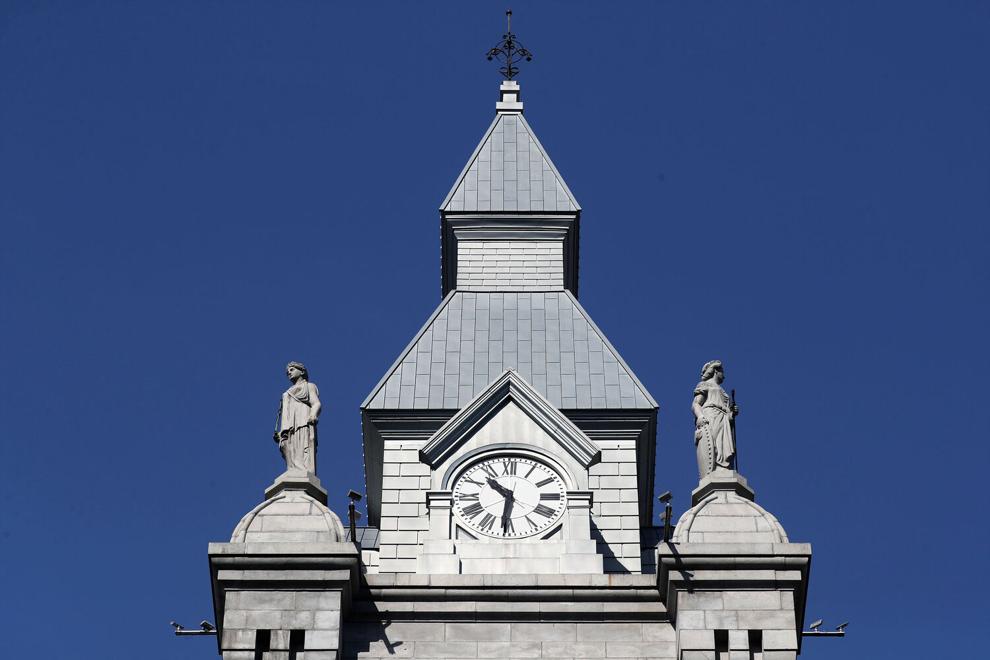 Front view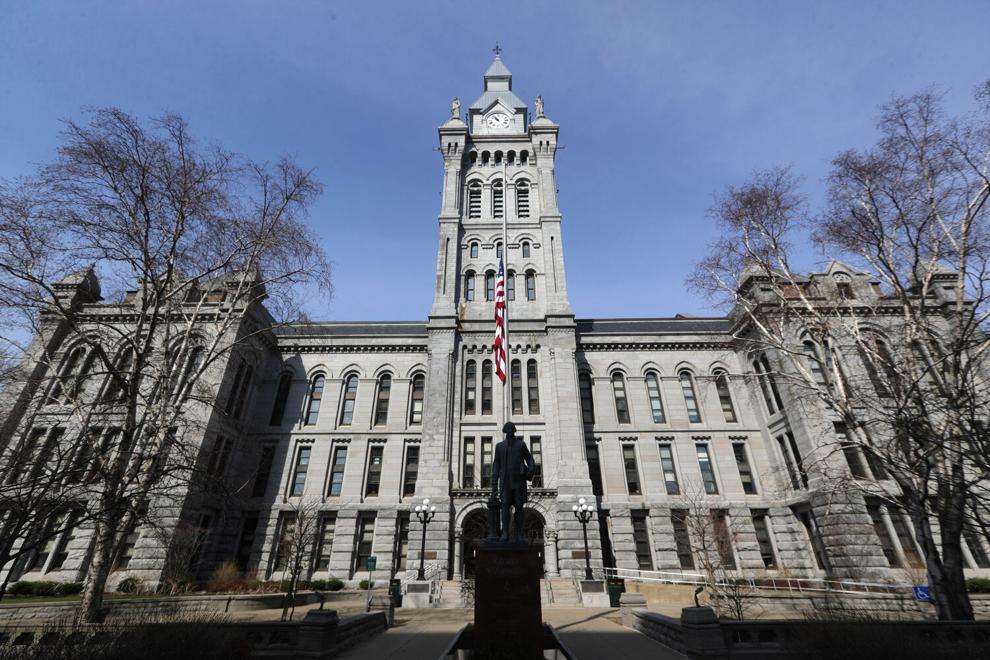 George Washington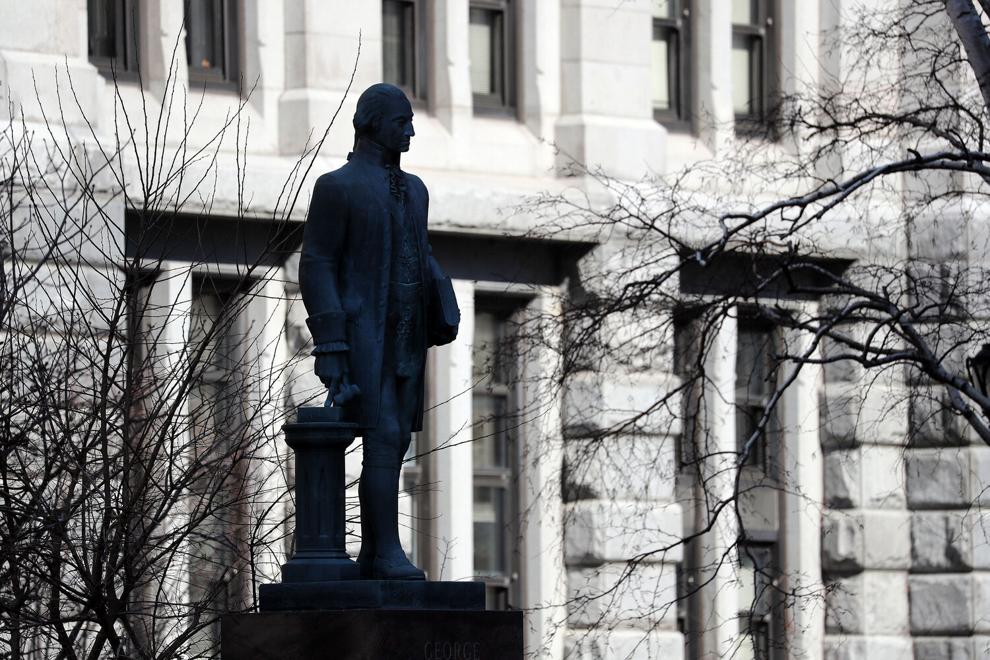 County Hall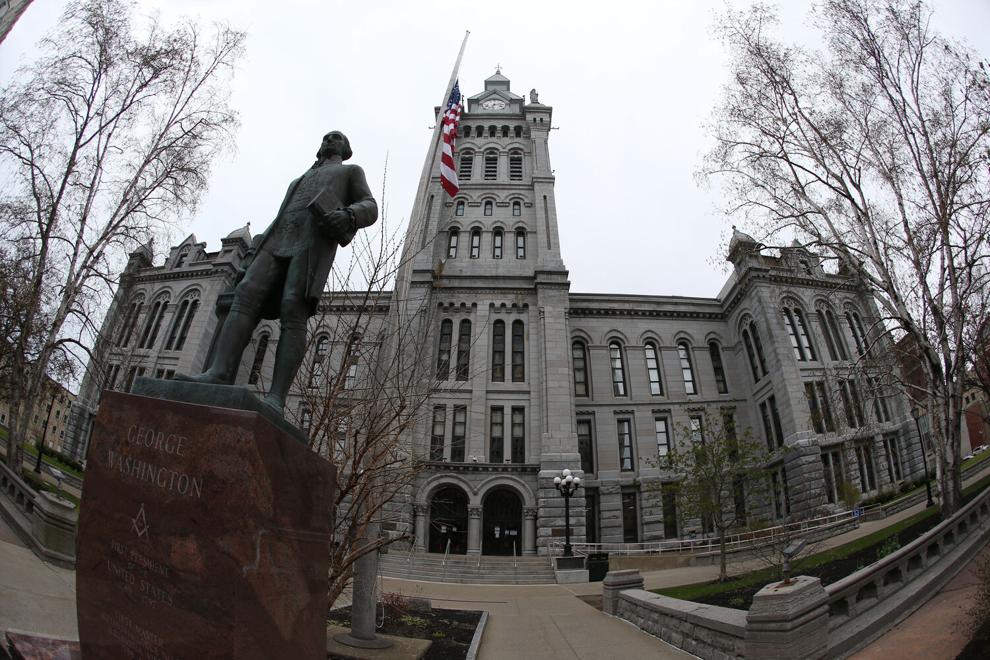 Surrogate court
Grand staircase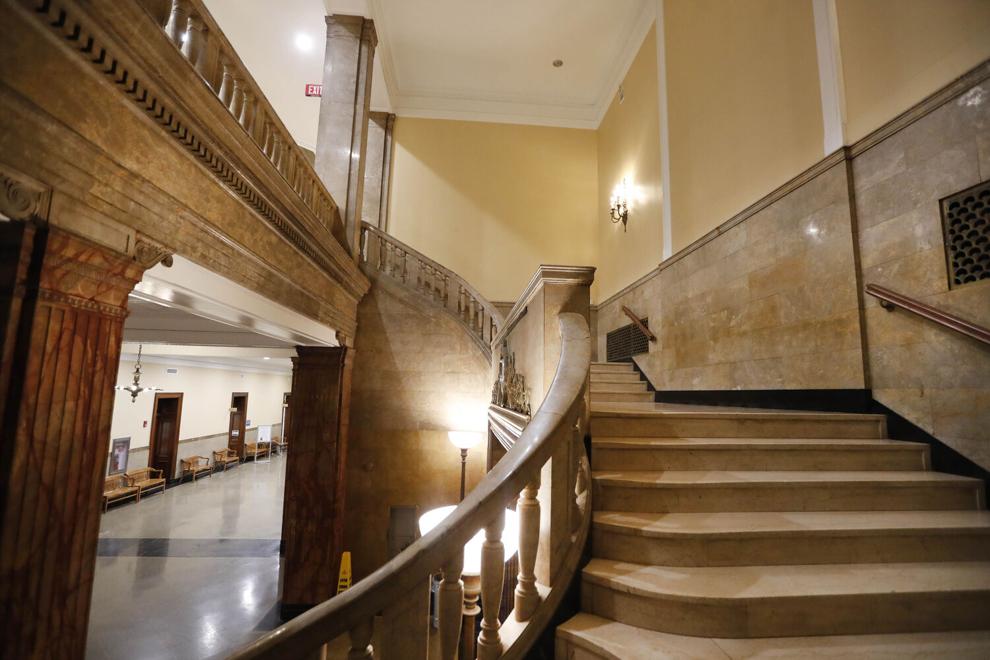 Bench seat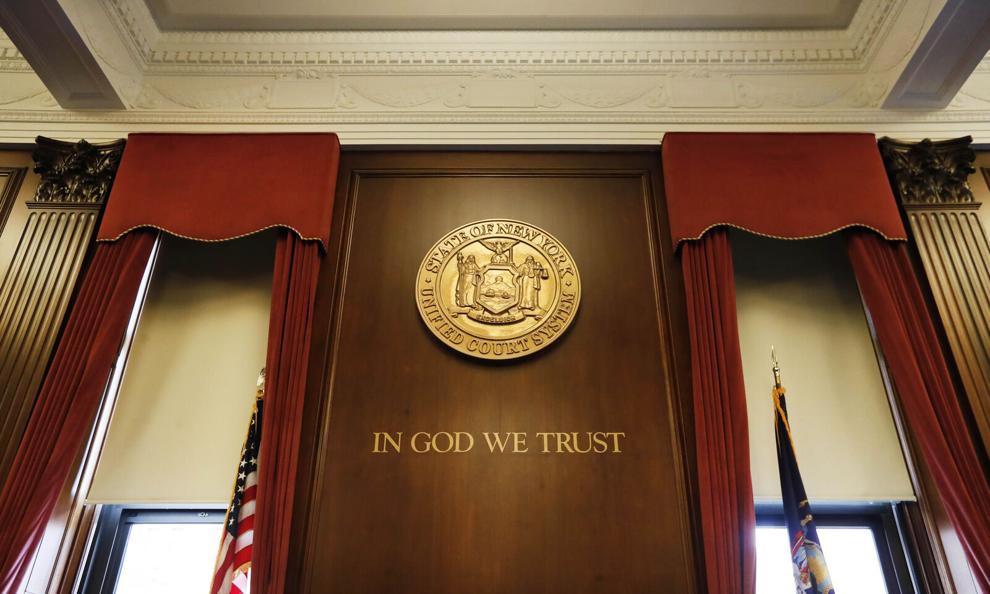 Temporary courtroom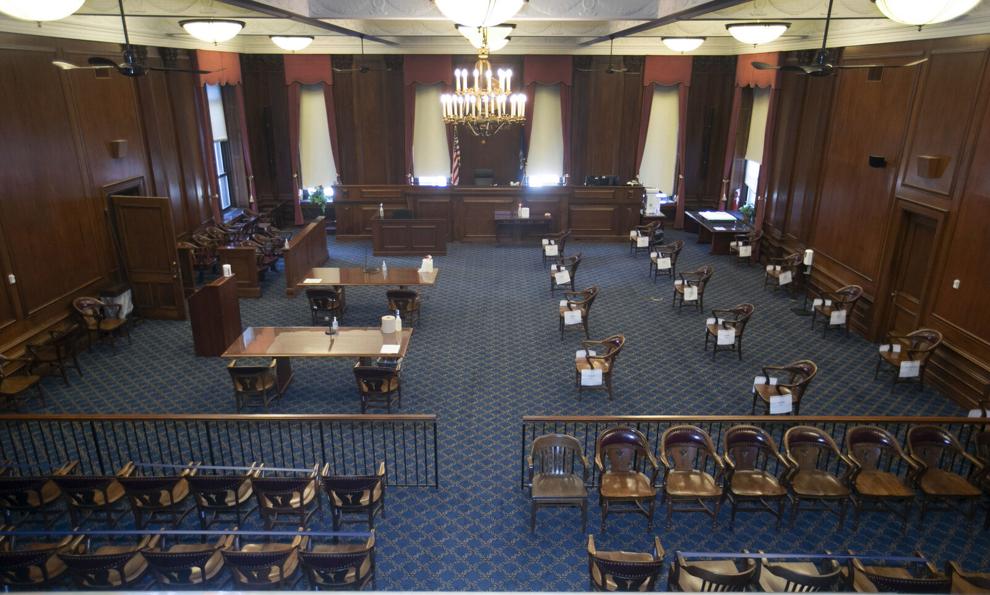 Aerial view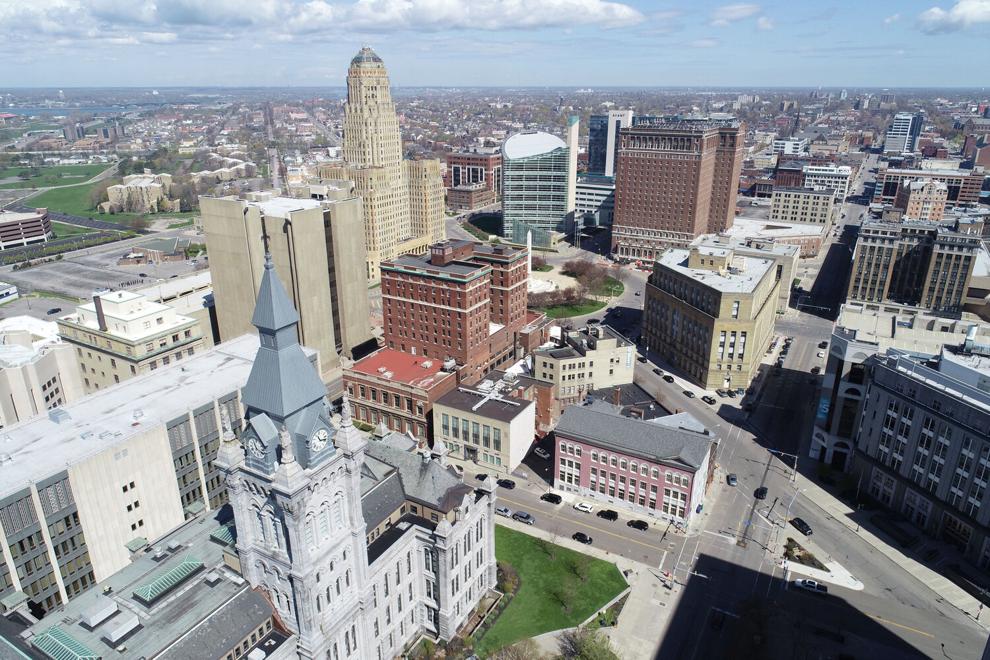 Romanesque architecture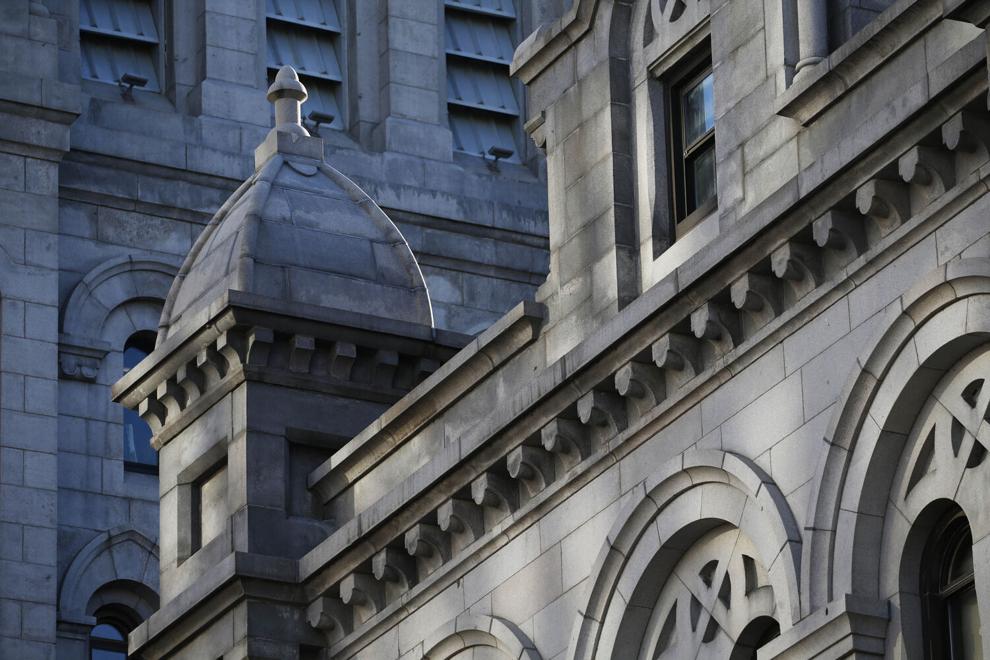 Fire alarm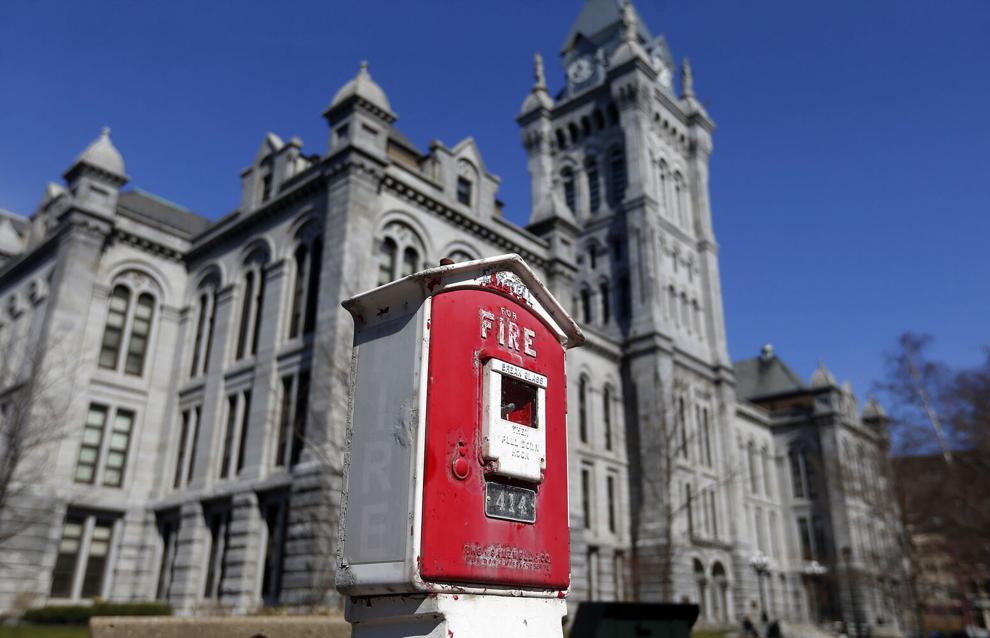 Clock tower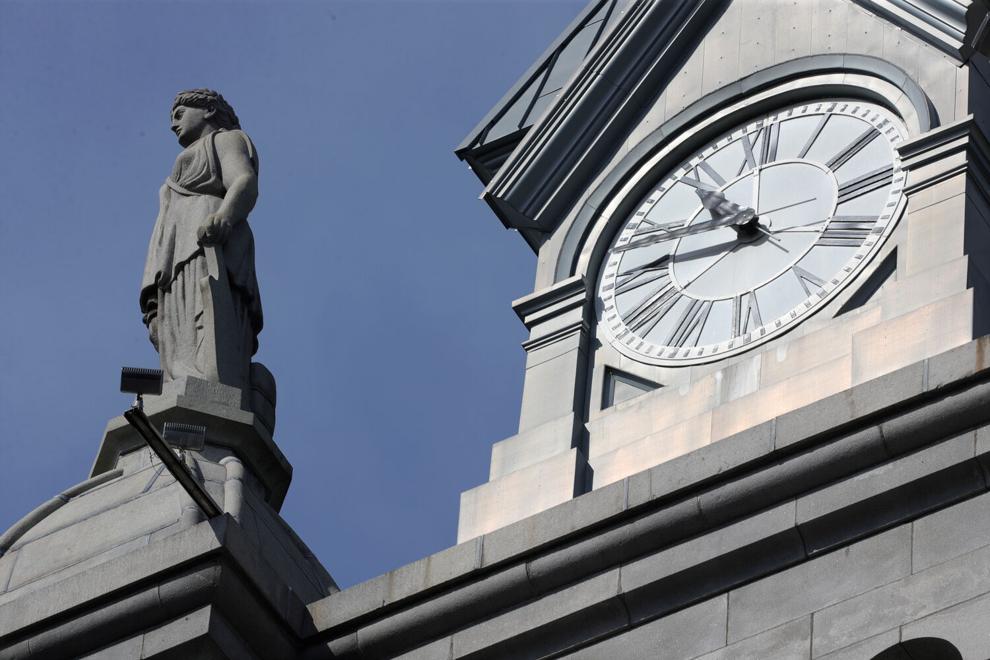 Washington's gavel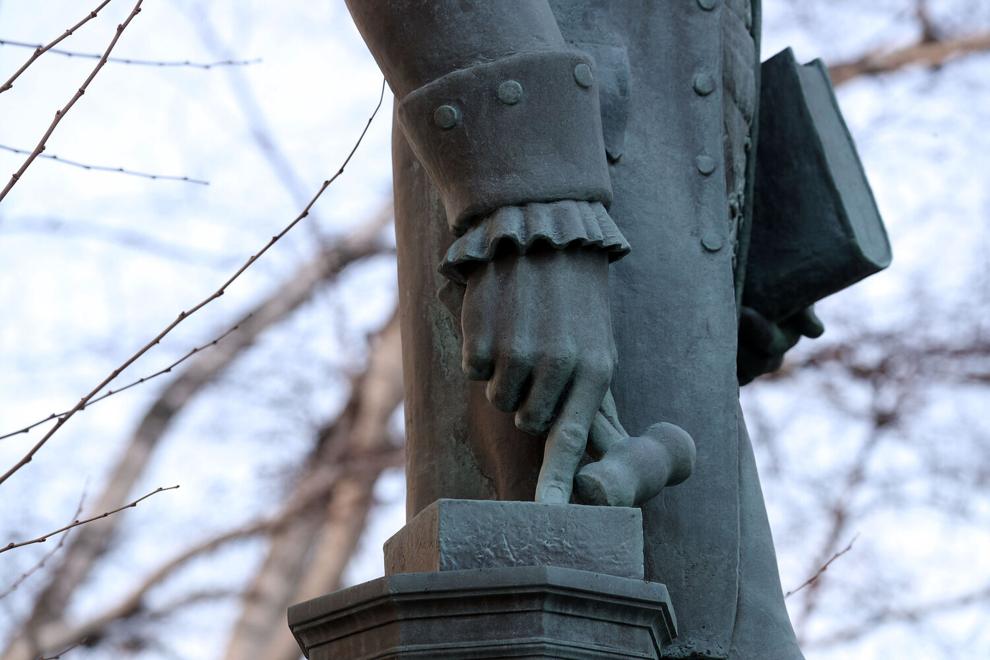 Mechanical arts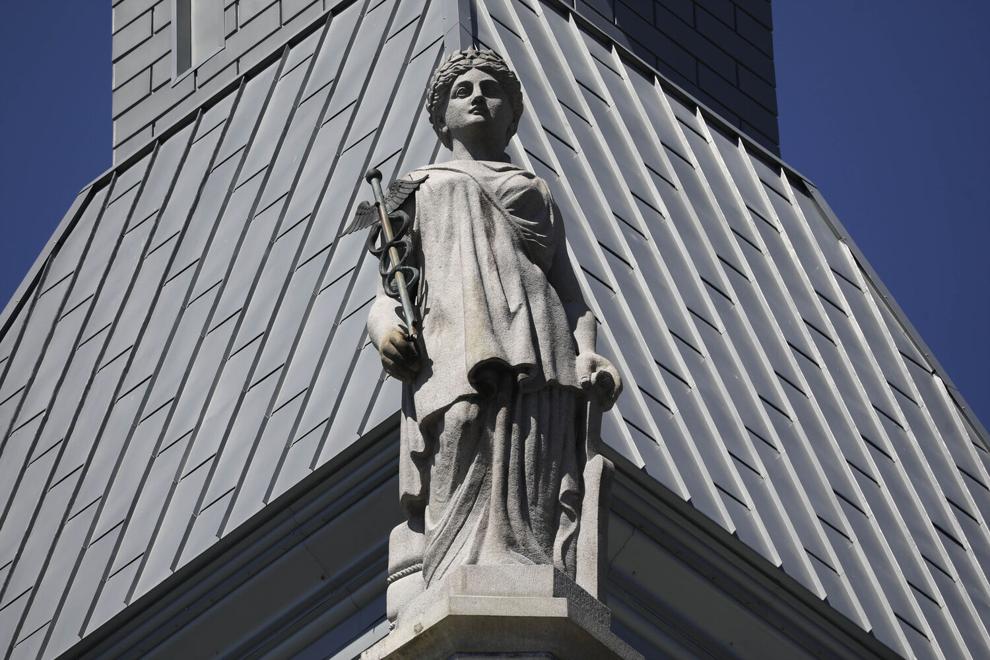 Bird's-eye view