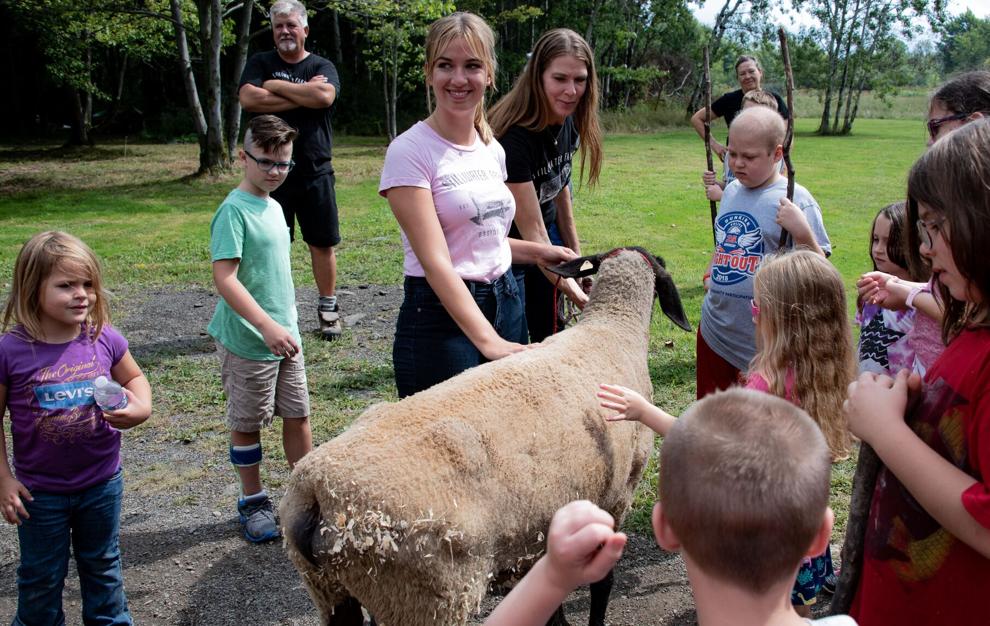 Cultivating good memories for Roswell kids 
When Stillwater Farm's chef dinner series went on sale Friday, tickets sold like hotcakes with locally grown maple syrup.
In 48 hours, the Boston farm sold 715 all-inclusive dinners at nights staffed by local restaurants between June and September. The $140 price tag didn't deter diners who bought out nights by Bacchus, Grange Community Kitchen, Waxlight Bar a Vin, Oliver's, Chef Darian Bryan, The Dapper Goose, Billy Club, Las Puertas, and a two-night stand by Marble + Rye.
Sales have been swift because this dinner series has it all: top-flight dishes, pastoral settings, and compelling motives.
Jay Braymiller is the public face of Stillwater Farm, a guy who grew up on a dairy farm before straying to the much better paying world of architecture. Yet it's his wife Margaret's job that accounts for much of the motive.
She works in the Roswell Park Cancer Institute's pediatric oncology department as a program administrator. In 2019, the Braymillers hosted groups of children and their families that could use some distraction.
The 2021 series will help pay for hosting more people who could use a break from Roswell. It will also support the Stillwater Farm, which saw its restaurant-focused lamb sales dwindle after coronavirus related shutdowns.
This summer, if all goes as planned, two groups coordinated by the Courage of Carly Fund will be treated to a day at the farm. They'll be fed by restaurant chefs there to entertain and educate, and eat, of course. The rest of the menu will include things like meeting farm animals, exploring barns and woods, and maybe even a brief joyride in a Kubota utility.
Good news: There's still time to get in on the action starting Aug. 14 with Winfield's Pub, Casa Azul, Barrel + Brine/Bare Bones BBQ, Fresh Catch & Shuck Shack, Black Iron Bystro, and Chez Ami.
The season's peak is a dinner at the farm Aug. 22 combining the efforts of six outstanding chefs, with all of the $300-a-person ticket going to CARE at Stillwater, the farm's non-profit arm.
---
DINING REVIEWS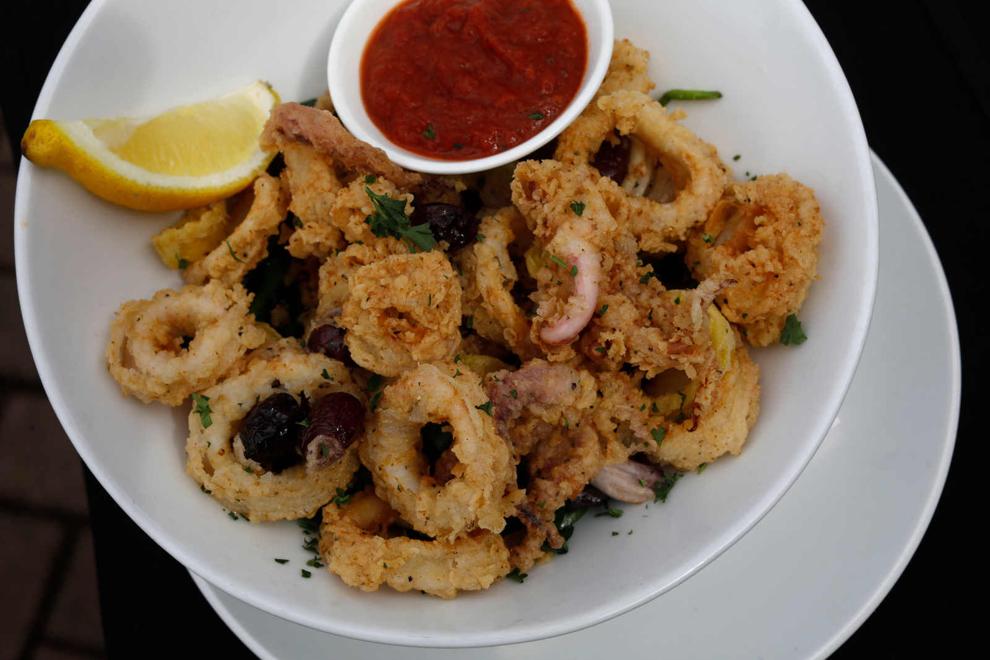 Fishtales Hideaway: In Batavia, so far from the salt sea, keeping a seafood place going through the toughest restaurant year in living memory is quite an accomplishment. At Fishtales Hideaway, Ryan Fannin and his crew have met the challenge and more, drawing crowds with terrific fried calamari, briny oysters, and fish tacos that speaks Greek in a wood-paneled dining room. Read more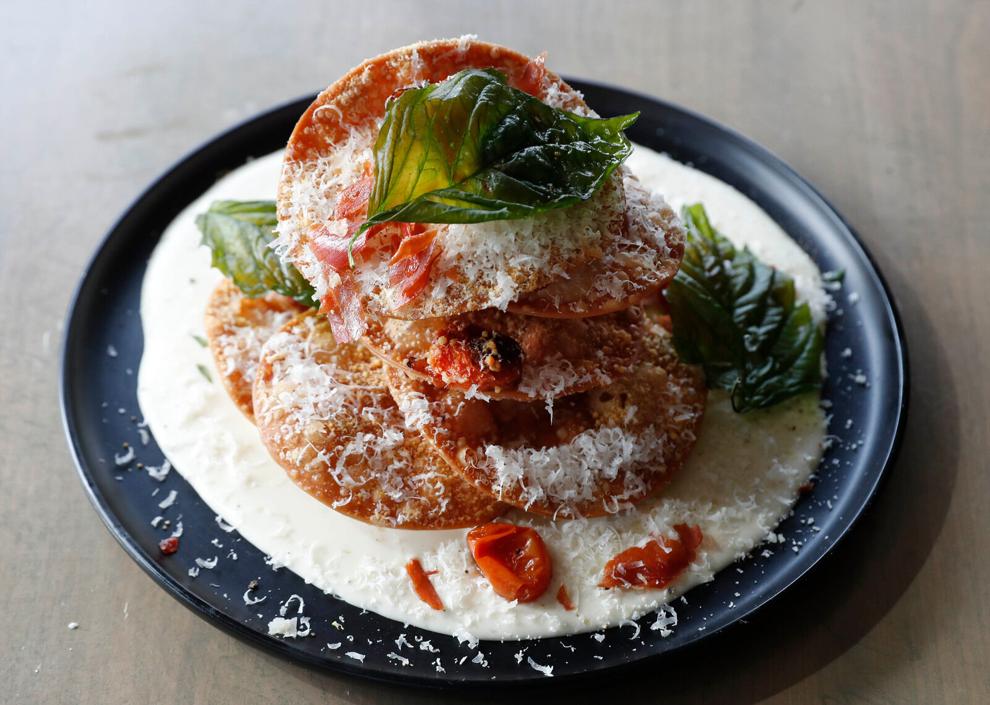 Next week: Share Kitchen: A new chef has given this little spot on Main Street the most interesting menu in the Village of Williamsville. Isaac Layzod brings creativity and a vegetable-celebrating sensibility to a tight set of gastropub standards (truffled Parmesan fries, crispy pork belly tacos), and creative hits like vegan jackfruit tacos banh mi style, a spin on nachos with cacio e pepe instead of plain old cheese, and creme brulee infused with Fruity Pebbles. Read more
---
OPENINGS & CLOSINGS
Korean BBQ back: Woo Chon Korea House, 402 Evans St., Williamsville, the area's flagship Korean restaurant, has started taking dine-in reservations again. That means customers can once again encounter Korean-marinated ribeye bulgogi, short rib galbi, and pork dwaeji bulgogi as nature intended: Cooked by you, to your liking, dabbed with sauce, wrapped in lettuce, and devoured before the sizzle fades. Read more
Overwinter hits Williamsville: Single-origin coffee roaster and coffeeshop Overwinter Coffee opened Monday at 5548 Main St., offering beans a bit more boutique than the Starbucks down the street. Owners Josh Halliman and Ben Trojan have given folks in the heart of Williamsville another place to hang without alcohol as a motive. Ben Tsujimoto has all the background. Read more
East Aurora scoopery: Rosie's Handcrafted Ice Cream, premium sweets from Cassie Tasker and her husband Deacon, Bills star Steve Tasker's oldest son, opens Thursday at 431 Main St. Intriguing possibilities include maple ice cream with local-maple-syrup-candied bacon, cinnamon-walnut streusel, and strawberry ice cream with a rose essence and white chocolate pearls. I cannot wait to meet "Invisible Ink", described as lemon-lime squid-ink ice cream, lime curd swirl and lemon shortbread. (That flavor may not be available at opening, however.) Ben Tsujimoto has the complete story. Read more
Carriage Trade done: After more than 20 years of service under a succession of owners, and who knows how many sticky buns, Carriage Trade Bakery on Elmwood is dark. Owners announced they would close after Easter, and what comes next isn't clear yet. Read more
---
MORE RESTAURANT INTEL
Fattey Beer expands: The beer store/bar concept has announced new Fattey Beer Co. locations in North Tonawanda and Ellicottville, as well as Fattey's first associated food enterprise, Flaco Taco, in Orchard Park. June is the target date for opening. Ben Tsujimoto has much more here. Read more
---
WHAT I'VE BEEN READING
In the company of a mixed batch of Slavs, there's no faster way to start an argument than hold forth on what constitutes proper borscht.
This was brought to mind recently when I read about the Ukrainian government's sponsorship of a sort of borscht tour de force featuring 25 participants and regional styles from across the country. This came after the Russian government published statements last year that seemed to claim borscht as Russian. Which isn't just smack talk as Russian forces still occupy Crimea.
Ukraine's Culture Minister Oleksandr Tkachenko said "borscht is a Ukrainian dish -- we know this and more and more foreigners understand it." With hopes that the rhetorical war doesn't again turn deadly, I read every word of this intriguing BBC story that mentions Ukrainian borscht sometimes features sour cherries, which just now became a life goal. Read more
---
Send restaurant tips and feedback on the Food & Drink newsletter to agalarneau@buffnews.com. Follow @BuffaloFood on Instagram and Twitter.