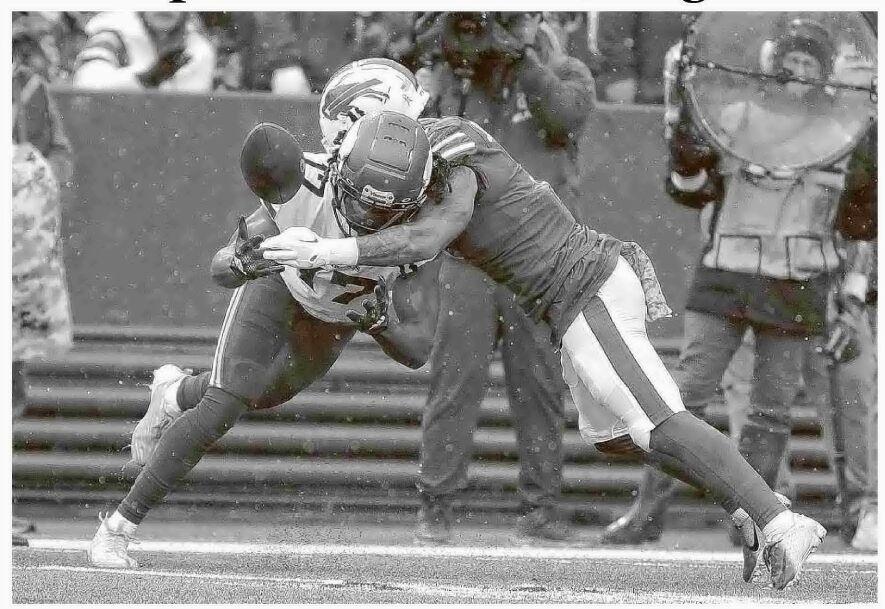 The Buffalo Bills have a weather challenge, but it's not what you think.
Sheahan, a 30-year-old forward, was placed on unconditional waivers by the Sabres on Sunday with the intent to terminate his contract.
In the last 10 years in WNY, state police troopers have been accused of myriad wrongdoing. None of the troopers lost their jobs, even those who abused their authority.
The Bills are missing eight players due to illness for Sunday's practice, coach Sean McDermott told reporters. 
After Thursday's game, Jay-Z met briefly with Bills wide receiver Gabe Davis and quarterback Josh Allen.
The Buffalo News' Buffalo Bills reporters weigh in with their predictions for the Bills' Week 13 tilt with the New England Patriots.
Karen Hamm brought legal action to overturn a decision to terminate her over an assignment that asked students to translate into Spanish a series of phrases that included the words "Mexican and ugly" and "pretty and American."
"If they needed me to play today, I'll be ready to play," Brown said. "It doesn't take long for me to pick up everything to get my mind right. Whatever this team needs me to do, I'm here to do it."
See who is buying and selling properties in Erie County.