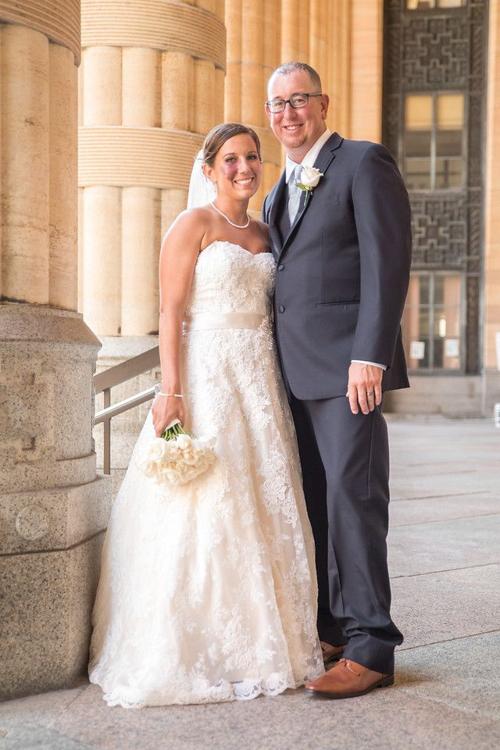 Michelle Poweski and Christopher Gilmour were married at 1 p.m. on Aug. 12, 2017 in Queen of Heaven Church, where the Rev. Daniel Walsh and the Rev. Dave Richards heard the couple's vows. Guests gathered for a reception at Michael's Catering and Banquets. The bride, daughter of Thomas and Kim Poweski of Fredonia, is a graduate of Fredonia High School. She earned a degree from Slippery Rock University and is a physical education teacher in the Dunkirk City School District. The bridegroom, son of Paul and JoAnn Gilmour of West Seneca, is a graduate of St. Francis High School. He earned a degree from SUNY Oswego and works at National Fuel. After a trip to Riveria Maya, Mexico, the couple will make their home in Hamburg.
Be the first to know
Get local news delivered to your inbox!