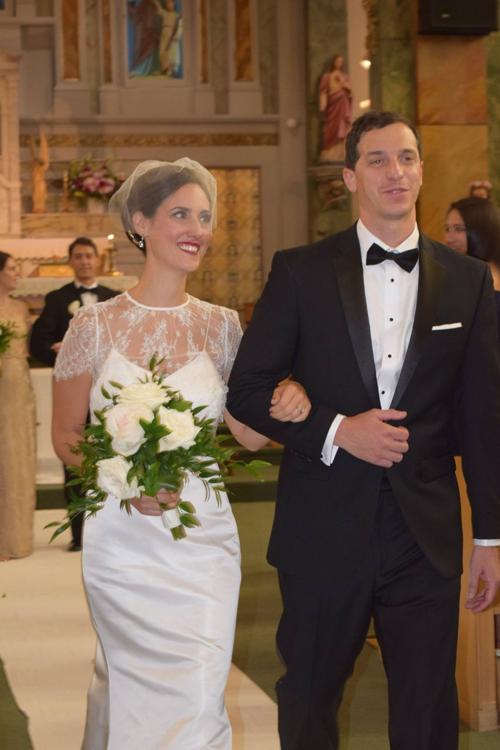 Meegan Conrad and Mark Diiulio were married at 2 p.m. on Sept. 2, 2017, in St. Anthony of Padua Roman Catholic Church, Buffalo, where the Rev. Richard Zajak heard the couple's vows. Guests gathered for a reception at Kleinhans Music Hall, Buffalo. The bride, daughter of Greg and Peg Conrad of Hamburg, is a graduate of Frontier Central School. She earned a bachelor's degree in art history from the University of Rochester and a graduate certificate in arts management from SUNY Buffalo State. She is a consultant at IBM. The bridegroom, son of Anthony and Janet Diiulio of Somerville, Mass., is a graduate of Palo Alto High School. He earned a bachelor's degree in history from Boston College and doctorate of medicine from the University at Buffalo. He is a physician at LA/USC Medical Center. The couple will live in Los Angeles and plan a trip to Spain and Portugal.
Be the first to know
Get local news delivered to your inbox!