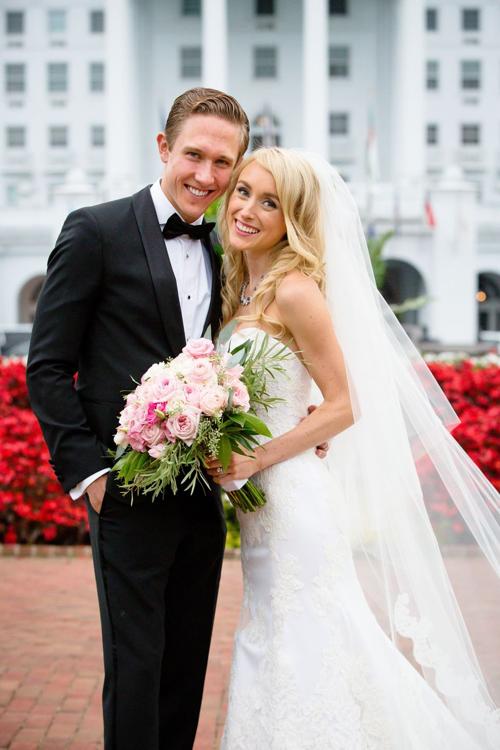 Alexandra K. Moran and Jeffrey R. Baker were married at 5 p.m. on Sept. 16, 2017, in Greenbrier Resort Chapel, White Sulphur Springs, W.Va., where their vows were heard by the Rev. Ted Keating of Harrisburg, Pa. Guests gathered for a reception at The Greenbrier Resort Cameo Ballroom. The bride, daughter of John and Ann Moran of Lewisburg, Pa., is a graduate of Bishop Neumann High School in Williamsport, Pa. She earned a bachelor's degree in political science from Gettysburg College and is a managing partner at Penn Strategies LLC. The bridegroom, son of Robert and Susan Baker of Orchard Park, is a graduate of Orchard Park High School. He earned a bachelor's degree in industrial and labor relations from Cornell University. He is a senior development analyst at JBG Smith. After a trip to Italy, the couple will make their home in Washington, D.C.
Be the first to know
Get local news delivered to your inbox!